From the beginning of the launch of PlayStation 5, users are literally experiencing too many errors or bugs that weren't expected previously. Though the PS5 is a next-gen gaming console that offers a stunning gaming experience, it seems that plenty of users are encountering issues like 'An Unidentified Error Occurred on PS5 PlayStation Store'. This particular error appears whenever users are trying to complete purchasing any of the games from the PlayStation Store. If you're also one of the victims, you can check out some of the possible ways to easily fix this error.
Most of the AAA title games are paid for a complete pack that needs to be purchased and downloaded officially from the PlayStation Store itself for PlayStation consoles. Now, the PS5 users are trying to purchase their preferred games from the PS Store but somehow 'an unidentified error occurred' message appears mostly to a couple of users. This basically prevents them from completing their game purchase and that's pretty much frustrating. It's also worth mentioning that this particular error message doesn't mention anything specifically that what's the actual reason behind it.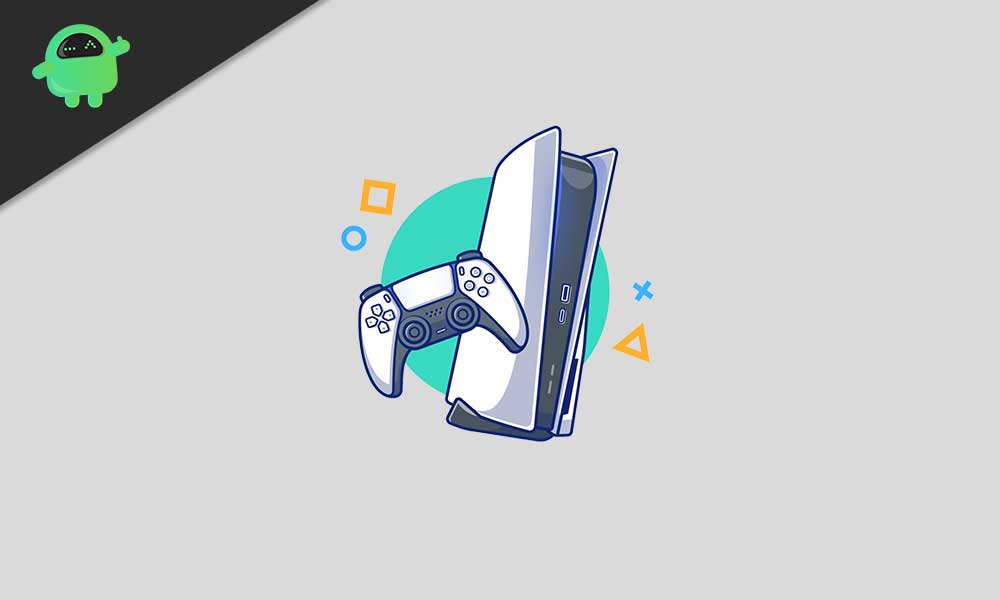 Fix: An Unidentified Error Occurred on PS5 PlayStation Store
Although trying to complete the purchase, a couple of times repeatedly may work for a few people, it may not work for everyone. Sometimes using a different payment method can also fix the issue. As the particular error message appears while trying to purchase any game of DLC pack from the PlayStation Store, this can indicate that there may be some issue at the PlayStation Network servers.
Also Read: How To Cancel Data Transfer From PS4 to PS5?
1. Check PSN Status
It can highly possible that there may be some server issue is happening in the background and that's why the purchase payment process doesn't get completed somehow. It's recommended to wait for a few hours and then try again. Meanwhile, if you don't want to wait further, you should visit the official PlayStation Network Server Status page to check whether there is a server downtime or not.
Alternatively, you can also visit the third-party DownDetector website to check for the same PSN server status with real-time info, most reported issues, live outage map, last 24 hours details, and more. However, if there is no server downtime or outage happening, make sure to follow the next method.
Must Read: How to Fix If Your PS5 Console Enter Rest Mode?
2. Verify the Payment Method
According to the multiple reports on forums or PlayStation Support Twitter, the affected PS5 users should check for the selected country/region first before doing any payment method. It should match with your PSN (PlayStation Network) account region to make things easier.
Please make sure that the country/region of the payment method matches the country/region of the PSN account where you are adding it for it to work. For billing issues, please follow the steps in the next link: https://t.co/ngqBYk8Gqo

— Ask PlayStation (@AskPlayStation) December 2, 2020
However, if you're having any kind of issue regarding adding a credit card or debit card information to the PS Store, you can follow the official steps here.
Meanwhile, plenty of affected users are now able to complete their purchases by following a solution on the PS5 subreddit. Therefore, changing the payment method from the PS Store can fix the issue completely. Though it's a bit time-consuming, using a different credit card info or having PS Store credit from a different vendor can also do the trick. That means adding the funds on the PS Store via the Settings menu and then using the available funds for purchasing is another fix.
Even Paypal users can directly try to pay for the purchase which should also complete the process without getting any error.
3. Retry Purchasing Multiple Times
Alternatively, if nothing worked for you, make sure to keep trying to complete the purchase by continuously pressing the X button without any changes. Several PS5 users have mentioned that this method also worked for them.
That's it, guys. We assume this guide was helpful to you. For further queries, feel free to ask in the comment below.