Fortnite is a popular online multiplayer game that has captivated millions of players worldwide. However, some Fortnite players may encounter an error that states "normaliz.dll is untrusted" when trying to launch the game. This error can be frustrating and prevent players from enjoying their favourite game. In this guide, we will explore various solutions to help you troubleshoot and resolve the "normaliz.dll is untrusted" error in Fortnite.
The "normaliz.dll is untrusted" error in Fortnite is typically caused by a security feature in Windows called "Windows Defender SmartScreen." This feature can sometimes prevent certain files from running on your computer, including the normaliz.dll file that Fortnite requires. This issue can be resolved by adjusting your Windows Defender settings or by using an alternative antivirus program. By following the troubleshooting steps outlined in this guide, you will be able to address and fix the "normaliz.dll is untrusted" error in Fortnite and get back to playing your favorite game.
It is essential to recognize that resolving the "normaliz.dll is untrusted" error in Fortnite may require a combination of solutions, as the underlying cause may not always be immediately apparent. By systematically addressing potential issues related to Windows Defender and other antivirus programs, you can effectively eliminate the error and restore your ability to play Fortnite. In this guide, we will outline various solutions to help you overcome the "normaliz.dll is untrusted" error in Fortnite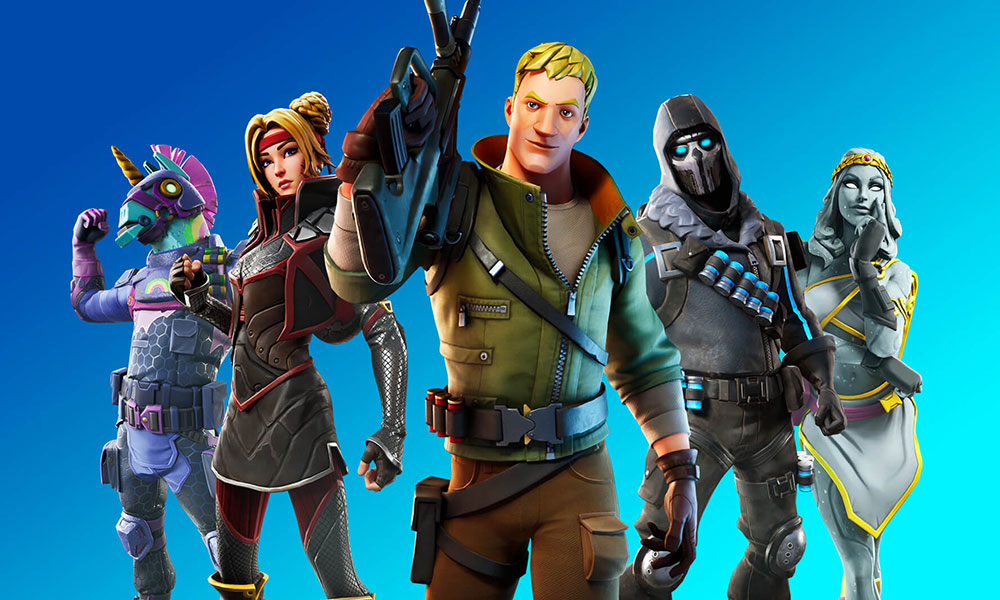 How to Fix Fortnite Error: normaliz.dll is untrusted
Note:
The mentioned steps are some of the common and possible steps to fix DLL file error on your Windows most probably. We can expect that these steps can be done very easily by yourself without any technical knowledge. So, at least try these methods that can help you a lot in important situations.
Also, keep in mind that both the Windows version and graphics driver are updated.
1. Restart your System
It's quite possible that there is some system glitch or temporary file issue that is occurring the DLL file mission or not found or untrusted error on your Windows PC/Laptop. So, make sure to restart your computer for once and try to check whether the issue is fixed or not.
Click on the Start menu icon > Click on the Power icon.
Select Restart and wait for the system to boot again.
2. Try to Restore Deleted DLL File from Recycle Bin
If you've recently deleted any DLL file whether intentionally or by mistake, try to restore that deleted DLL file from the Recycle Bin folder on your PC.
3. Recover Deleted DLL File Using Recovery Tool
As most of the time, we delete files permanently. So, after deleting the file, we can't get any restoration option from Recycle Bin. Now, if you've also deleted any DLL file permanently and want to get back that file, you may need to recover it by using any free Recovery software for your Windows.
4. Disable Antivirus Program
It's quite possible that the installed Antivirus program is strictly working in the background and removed/quarantined the normaliz.dll file for some reason. So, if this is true, the system will count it as missing or untrusted. Make sure to allow that DLL file from the Antivirus software at first and then uninstall/disable the program.
5. Try System Restore to fix normaliz.dll is untrusted error
If you assume that recently you've done any system configuration changes or tweaked any registry file or disabled any service, and the DLL file error has started occurring after the changes, use the System Restore method.
6. Reinstall the Game
After trying a couple of methods, if you think that the DLL file error is only occurring when you try to launch the Fortnite game, then you should uninstall the game with all data files & configurations. Once done, reboot your system and try to reinstall the game again. This will most probably automatically reinstall the missing DLL file again.
7. Update Windows 10
It's always recommended to check for the latest Windows updates every week or month. Though you will get notified whenever there is a new Windows update available on the taskbar, it's a better idea to check yourself manually.
Click on the Start menu > Click on Settings.
Select Update & Security.
Here you can see the Download button under the Windows Update (Updates available) option.
Make sure that you have a working internet connection to download the update.
Once done, restart your computer and wait for the bootup.
Now, you can launch the Fortnite game and check whether the issue is fixed or not. If not, then follow the next step.
8. Update Device Drivers
Ensure that all the necessary hardware drivers are properly installed and updated to its latest version in order to work the system smoothly. Just go to the Device Manager and check which hardware driver is outdated or not installed like a networking driver, audio driver, display driver, graphics driver, and more.
9. Run sfc/scannow command
This particular command will scan all the necessary Windows files on the system that allows you to run the applications or games properly like DLL files, etc. Additionally, it also checks for any missing or damaged or corrupted Microsoft supplied DLL files.
Open Command Prompt as an administrator.
Type and run the following command:
sfc /scannow
System File Checker (sfc) will now verify the integrity of every protected OS file on your PC. It may take some time to finish. Once done, you will get details of which issues are found and corrected. Now, if there is no problem found, it will tell you that there are no integrity violations found.
Next, if the issue is repaired, restart your computer. If not, then retry the process again.
10. Repair Windows to fix normaliz.dll is untrusted error
Some times any malware attack or missing or system files can cause plenty of issues to run any software or game on your Windows computer. Such as DLL file is missing, DLL file not found, Microsoft Visual CC+ error, and more. So, if you also feel that there is some problem with your Windows version or the Windows version corrupted, make sure to repair Windows.
Go to the Start menu.
Click on Settings > Select Update & Security.
Next, go to the Recovery category.
Click on Restart now button under Advanced startup.
Once the advanced startup interface appears, click on Troubleshoot.
Then select Advanced options.
Now, click on the Startup Repair.
Choose your account > Put the account password.
Click on the Continue button.
Tip:
If there is no error or issue available, you will get message like "Start Repair couldn't repair your PC". But if available, the startup repair option will fix the issues automatically.
11. Reinstall Windows
If nothing works for you and you're facing the same issue every time, then we will recommend you to take a full backup of the important data from your computer and store them to another disk except for C drive. Then reinstall the Windows 10 properly by deleting the C drive from the installation wizard. If you don't know how to do it, you can follow plenty of guides or tutorials on the internet or get help from others.
That's it, guys. We hope this troubleshooting guide was helpful to you. Feel free to ask in the comments below.