Plenty of reports is coming out these days that either the PS5 controller won't charge or drains faster for some reason which is unknown to most of the users. So, if you're also one of the victims, check out this troubleshooting guide on how to fix the PS5 DualSense controller not holding charge issue completely. Initially, it seems there may be some issue with the charging cable, the controller itself, or even the PS5 console.
But to be very specific, we think that it's causing due to the charging cable or the DualSense controller in most scenarios. However, the not charging issue or charge not holding issue can be caused due to several other reasons as well. Maybe there is an intermittent charging fault that can be fixed by pushing a software update. Sometimes it can also be possible that there is a connectivity issue between the cable and the controller or even between the console and the controller.
Some other reasons can also cause issues with the PS5 controller not charging or can't hold the charge enough, like the Rest Mode or Sleep Mode. In the most extreme cases, the chances are possible that there is some physical damage or fault inside the controller, which can be serviced or repaired by Sony's professional team authentically. However, you can go to a local electronics shop and get it serviced without a warranty.
How to Fix PS5 DualSense Controller not holding charge
Here we've shared a couple of possible ways to fix this issue. So, without wasting any more time, let's jump into it.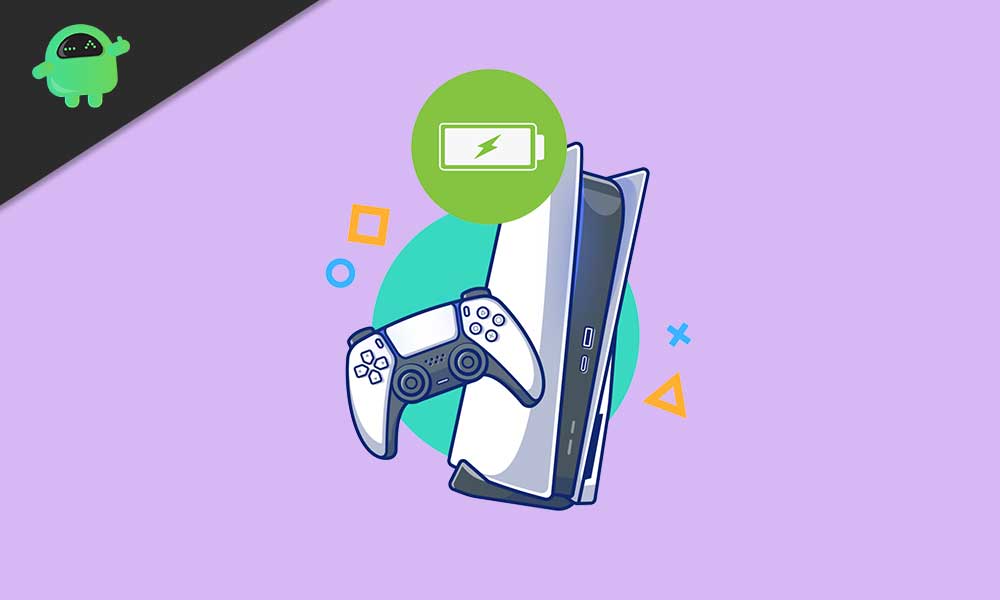 1. Check the Charging Cable
So, make sure to check out the charging cable of your controller first. It can be possible that there are some conflicts or connectivity issues with the charging cable that either can't charge the DualSense controller properly or the controller can't hold it for long due to lack of power. However, if you have a different PS5 controller, check whether the problem is lying in the parts.
2. Use Another USB Port
Sometimes using a different USB port and plugging the cable into it can make a huge difference. If, in case, the charging cable doesn't work via your usual USB port, try a different one to test it out. It's also worth mentioning that there are some issues with the controller charging while in sleep mode using the front-side USB port. So, either use another port or a USB Hub.
However, remember that third-party USB Hubs aren't always reliable or stable enough to hold the connectivity or charging for long. USB Hubs can also get damaged easily due to low-quality hardware. Meanwhile, it can also be possible your DualSense controller may not go to charged up by using the USB Hub due to the lower power transfer rate.
3. Check Ports Physically
It's also required to physically check the USB ports to see whether any physical damage or dust or moisture is there or not. Also, you should check the end of the charging cable and the port on your PS5 controller. Sometimes any loose contact between the ports can also cause multiple issues.
4. Try to Get a Charging Dock
If you have a controller charging dock, try charging your controller using it. It can charge your PS5 controller properly using the charging dock rather than a cable to check whether the PS5 DualSense controller is still not holding the charge.
5. Update Controller Firmware
Updating your controller firmware can easily fix multiple bugs or connectivity issues in a jiffy. After connecting your PS5 controller to the console, you can start checking for a firmware update. Just restart the console and the firmware update checking will automatically start. If there is any update available, it'll be installed.
6. Contact PlayStation Customer Support
Finally, if none of the above methods worked for you, try contacting the PlayStation customer support team for further assistance on it. If your controller is still under warranty, the PlayStation customer support team should repair it or replace it according to the issue.
That's it, guys. We assume this guide was helpful to you. For additional queries, you can comment below.