Call of Duty: Warzone 2 is a first-person shooter (FPS) game that is hugely popular in its genre. In Season 2, we learn that the Ultranationalist Konni Group used Ashika Island for some bad stuff. They transported chemical and biological weapons, which can be very dangerous. People all over the world are worried about it. An unknown person says the weapons are probably coming from a place called Al Mazrah. There, they might be making biological weapons, which are super dangerous because they spread fast and hurt many people. In this guide, we will take you through how to complete the Left High and Dry DMZ Mission in Warzone 2.
From infiltrating enemy bases to engaging in high-intensity firefights, there's always something new to experience in Warzone 2. In addition to its engaging gameplay and thrilling story, Warzone 2 offers players a range of customization options. From choosing their character's loadout to selecting their preferred game mode, players can tailor their gaming experience to their preferences. Call of Duty: Warzone 2 is a must-play game for fans of the series and first-person shooter games in general. Let's find out how to complete the Left High and Dry DMZ Mission in Warzone 2.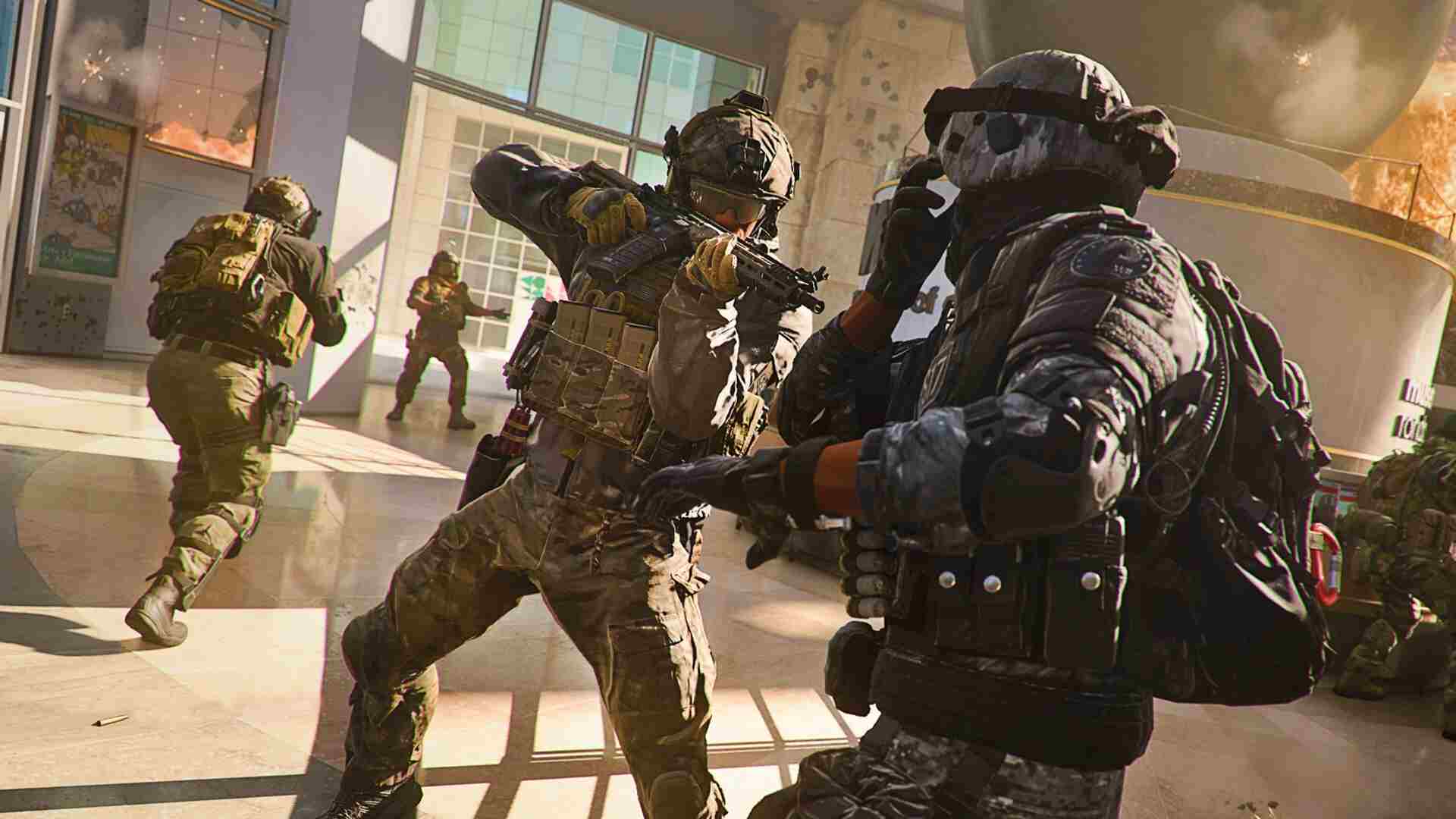 Call of Duty Warzone 2: How To Complete Left High and Dry DMZ Mission
Factions in DMZ game mode give you quests, and the Left High and Dry mission is from the Redacted faction. It is one of the most challenging missions in the game, so you might need some help. This mission serves as the final Tier 2 assignment of the Redacted faction in Warzone 2, and it demands players execute several tasks in order to succeed. In order to complete this mission, you must complete three objectives. These include trading and acquiring a Key and and successfully exfilling with a valuable laptop. However, finding all of the rare items needed to create specific items for this Tier 2 quest is incredibly difficult. You have to trade for a skeleton key, which is a process that can take a long time.
In addition, it's difficult to find the building where the sniper team is hiding. There are many valuable items inside, such as a gold bar, gold skulls, high-quality armor, and an important document needed to complete the mission. One of the toughest challenges in completing the Left High and Dry DMZ mission in Warzone 2 is finding the hideout on Al Mazrah's expansive map. The sheer size of the map makes it difficult to pinpoint the location of the hideout, especially since there are numerous possible places it could be located. Therefore, completing this mission is no easy feat, as it requires players to navigate through a complex web of challenges and obstacles.
We're here to help, so you can complete the mission successfully. Here are the objectives of the Left High and Dry DMZ Mission in Warzone 2, as well as how to complete each step.
Trade a GPU for the Skeleton Key in Left High and Dry Mission
In order to complete the first objective of the Left And Dry DMZ mission, it is essential to acquire the Skeleton Key. This can be done by trading a valuable item through the new Barter system, which varies on each map. The process of acquiring the Skeleton Key can be made easier by finding a GPU in Al-Mazrah, the map where the mission's objectives are located. GPUs can be found as ground loot in office-like buildings scattered throughout the map. Once you have found a GPU, head to the But Station's Barter menu to trade it for a Skeleton Key.
It is important to note that if you have a Secure Backpack and can transfer items between maps, you have the option to explore Plan B as well. This involves finding the valuable item required for the trade on a different map and then transporting it to Al-Mazrah to complete the trade for the Skeleton Key. By utilizing this option, you can expand your options and increase your chances of successfully acquiring the Skeleton Key.
Use the Skeleton Key to open Sniper Team's Hideout in Left High and Dry Mission
The second objective is to use the Skeleton Key, for which you need to head to Building 21. Upon arrival, you will need to search for three encrypted hard drives. These hard drives contain valuable information that you can use to your advantage. You can then exchange these hard drives for the Skeleton Key. Fortunately, the hard drives are much easier to find in the small map of Building 21 compared to locating a GPU in Al-Mazrah.
Once you have the Skeleton Key, the next step is to transport it safely to Al-Mazrah. However, you must have a Secure Backpack to carry the Skeleton Key. Thereafter, you must head to Akhdar Village to locate the Sniper Team's hideout.
To find the hideout location, make your way to Akhdar Village. This sprawling township is composed of multiple different buildings of varying heights, with windows, balconies, and ledges that players can use to hide out while they pick you off from above. To reach the hideout, you'll need to run between buildings and avoid AI and squads.
The hideout is in the western cluster of buildings. It is a small room with sewing machines on tables, and it can be spotted with two doors that lead into it. In order to reach it, you may have to climb up by a ladder or jump toward it from other buildings' rooftops because its door is on the second floor.
To complete the Left And Dry DMZ mission in Warzone 2, go to the door and use the Skeleton Key. Then, find the "Cartel Dossier" item. While you're there, explore the hideout and look for other useful things. After you have the "Cartel Dossier," your goal is to exfiltrate successfully.
Extract the Cartel Dossier item from the hideout in Left High and Dry Mission
To extract the Cartel Dossier item from the hideout, you will need to follow a series of steps. First, you should locate the hideout on the map and make your way there. Once you arrive, you will need to defeat any enemies guarding the area and locate the Dossier item. This will require you to navigate through the hideout, tight alleyways and other obstacles. It is important to be cautious during this process, as the AI presence can be overwhelming at times.
Once you have the Cartel Dossier item in your possession, you will need to make your way to the nearest exfil. This can be done by running to one of the marked locations on the map or purchasing a personal exfil. Alternatively, you can embark on a journey to find special Heavy Chopper fuel, which will allow you to commandeer the massive machine and make your exit in style.
It is important to note that running out of ammo or supplies during this mission can be dangerous, as the tight alleyways and AI presence can make it very difficult to escape alive. Completing this mission will give you access to Tier 3 Redacted faction missions in DMZ. You'll also earn extra XP to help you progress through the Battle Pass and level up. And remember, after finishing the Left And Dry DMZ mission, you still have that Skeleton Key. You can use it twice on any map to open any door you want.
Conclusion
We hope that this guide helped you complete the Left High and Dry DMZ Mission in Warzone 2. As you move forward in Warzone 2, you will be able to explore all of the amazing features and missions that the game has to offer. There are countless adventures that you will find both challenging and rewarding. Whether you are a seasoned player or new to the game, Warzone 2 is an engaging experience for all fans of the FPS genre.