Apple is very much known for its long-term support and updates for its phone. Although these updates may bring some issues or bugs on the phones and even the latest iPhones are also not an exception in this regard. Recently many users have reported that they are unable to use the Face ID on their iPhone 13, 13 Pro, and 13 Pro Max smartphones as the Face ID stopped working after new update. Dont be panic, as it can sometimes be resolved by yourself. So here in this article, we have mentioned some common solutions that you can try to fix the issue.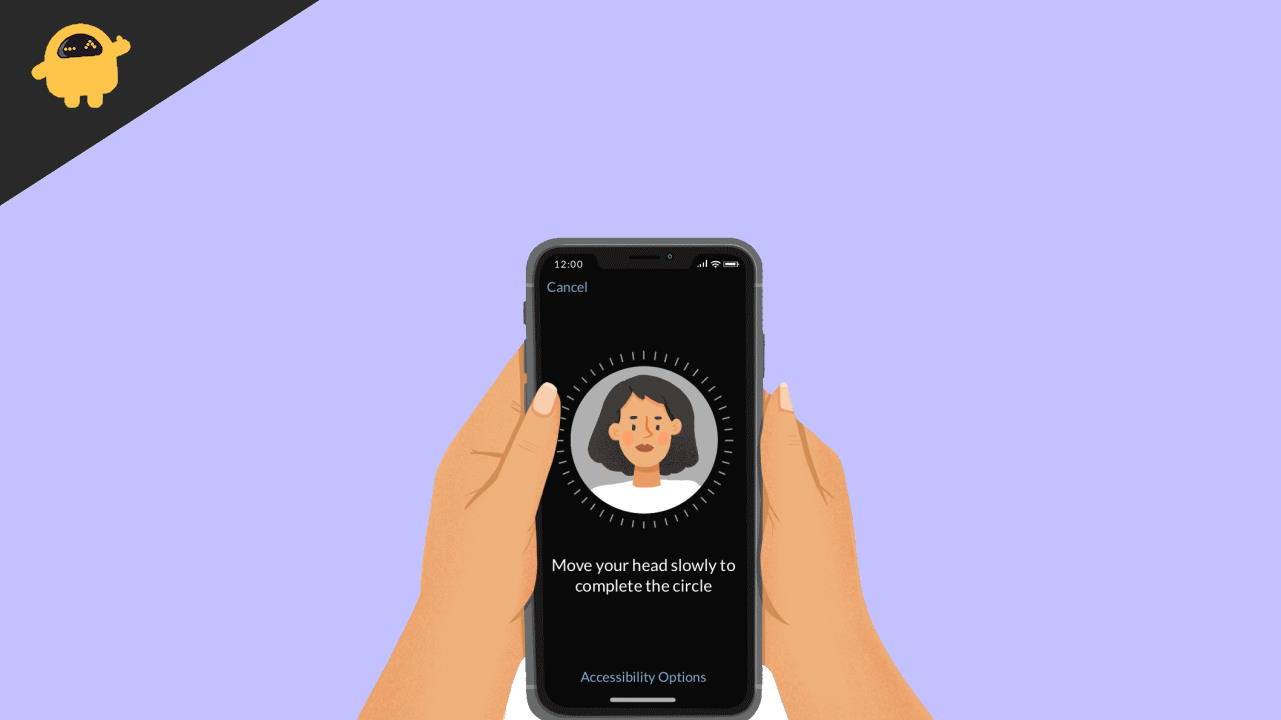 Fix: iPhone 13, 13 Pro, and 13 Pro Max Face ID Stopped Working After New Update
Many people won't believe that many of the problems could be easily fixed with a simple restart. What happens is sometimes there could be a lot of apps open doing so many background tasks. This makes even the fastest phone on the planet lag a bit. Even iPhones are not an exception to this. So restarting may clear out this fixing the issue.
Hold down the Volume down button as well as the side button.
Now a Slider should appear on the screen.
Slide it towards the right and wait for the device to restart.
Once it restarts, try using Face ID. It should work now.
Method 1: Check Face ID settings
The second step is to check Face ID settings. Actually, there are many options within the Face ID settings. So you have to make sure that they are configured properly.
Open the Settings app.
Go to Face ID and passcode section.
Now check if Face ID is set up and all the features that you are trying to use are enabled.
If you enable them, Face ID should start working again without any issues.
Method 2: Remove and reset Face ID
If the Face ID is not working on your iPhone 13 device, then you can simply reset the Face ID and configure it again. Now, to do that,
Open Settings app.
Similarly, go to Face ID and passcode.
Tap on Reset Face ID.
Confirm the action and reset the Face ID. Now you have to configure the face ID again. For that, simply tap on Set-up Face ID and follow the on-screen prompts.
Method 3: Add an alternate appearance
Actually, you can configure an alternate appearance for yourself. This helps your iPhone to identify you in a different form. For instance, say if you are not wearing your spectacles.
Go to Settings > Face ID and passcode.
Now, if it asks for a passcode, enter it.
Tap on set up an Alternate appearance.
Follow the prompts on the screen to set up an alternate appearance for Face ID.
Once it is done, try unlocking your phone using Face ID.
Method 4: Clean the Camera area
This might not even be an issue that the update caused. Only a few were able to get this issue on their phone. But most of the time, the issue might be within the phone itself. Since the iPhone uses the True Depth camera within the notch on your display, any dust or blockage on it will prevent Face ID from working properly.
Clean the notch/camera area on your phone and try to use Face ID.
Check if there is any physical damage near the True Depth camera.
If there are any, the Face ID may not work properly.
Method 5: Wipe and reset your phone
If nothing else works and there are no physical damages on the camera region of your phone, then the only solution that you can do yourself for clean wipe the phone, and check if that solves the issue.
Note: Wiping your phone will delete all of your data. So make sure you have created the necessary backups before you proceed.
Open the Settings app and scroll down to General.
In that, open Transfer or reset iPhone.
Now, tap on Erase all content and settings.
Simply follow the on-screen prompts.
At the end of this, everything on your phone will be wiped completely, including the settings and personal files. Now check if there are any updates and check if the Face ID is working.
Method 6: Take it the pros
If nothing else works, then the only solution is to get the phone services. Hopefully, the phone will still be under warranty. Still, it's a new model, and you should be able to get it fixed without any issues. Contact apple support and get your issue resolved using their supports methods.
Conclusions
So these were some solutions that you can try to fix the iPhone 13 series phone's Face ID stopped working after new update. As mentioned already, if you are still facing the issue, then it is best to contact Apple support. Else there are no ways to resolve the issue since Apple seems to be very sketchy about third-party services. Even the face ID will not work if you have serviced your phone with a third-party vendor. Although Apple says it's for the best of consumers, it cannot be very practical.