COD: MW2 was created and published by Infinity Ward as a first-person shooter in 2009. Including Call of Duty 4: Modern Warfare, six games will be in the series. A fast-paced gunfight with enemy combatants is at the heart of Call of Duty: Modern Warfare 2, a first-person shooter.
In this game, players control soldiers who perform several actions, including jumping, sprinting, crouching, laying prone, and aiming down their gun's sights. Moreover, an enemy's bullets will splatter the player's heads-up display (HUD), indicating the player has taken damage; the player will recover their health if they take cover to avoid gunfire. However, even with amazing gameplay, some flaws bother users.
Yes, recently, in addition to these errors, users have complained that the Modern Warfare 2 server is unavailable due to multiple logins. In this article, we will discuss some potential causes and solutions for this error. So, let's get started with them.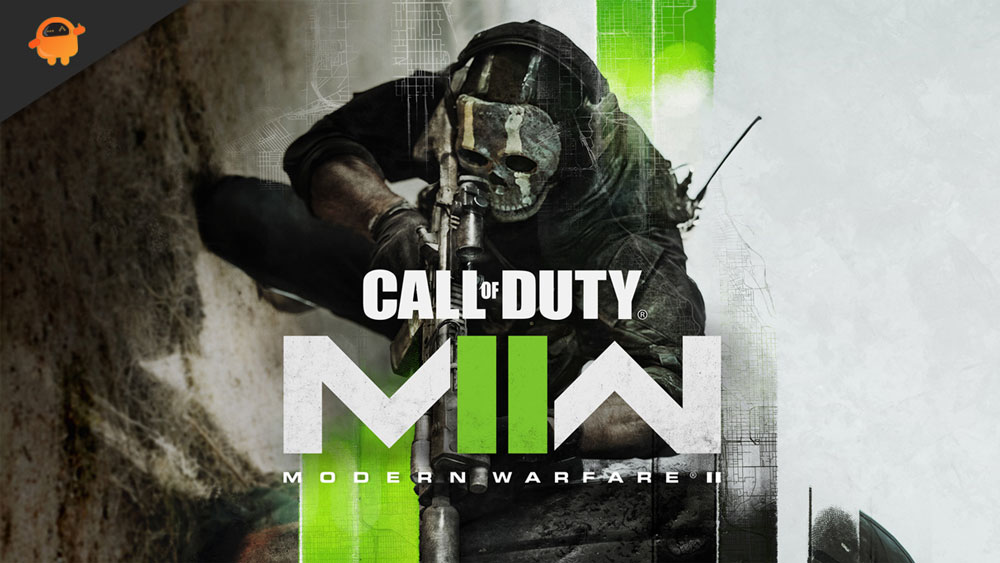 Why Am I Not Able to Sign-In In for Modern Warfare 2?
Using multiple accounts on the same console prevents me from signing in to Modern Warfare 2. It is common for PS4 and PS5 players to experience this type of problem due to the fact that they have two accounts for the game. Currently, all PlayStation users who are logging into two accounts to play V2 are receiving the error message Server is unavailable due to multiple logins. There have been many Twitter complaints about this multi-login issue, yet the majority of PlayStation users continue to do so.
How To Fix Modern Warfare 2 Server is Not Available Due to Multiple Logins Error
There are a few fixes available for this issue, even though it's a server issue. So, in case you are facing the Modern Warfare 2 server not being available due to multiple logins issue, you must perform the fixes we have discussed below:
Fix 1: Check For Known Server Problems
The most common reason for Modern Warfare connection issues is server problems. You should check the official Activision server status before trying to update your Call of Duty Modern Warfare game. You can follow our official Twitter account if you're a Twitter user.
If you'd like similar details, you can use DownDetector.com, a popular third-party website outage monitoring service. So, let's wait it out if there's an existing server problem. This problem will most likely be resolved soon since Activision is known for working quickly on this type of server issue.
Fix 2: Restart The Game
The best way to fix a server error in Modern Warfare multiplayer is to close and restart the game. It is sometimes enough to fix random game bugs with this method. Also, many users have already found this fix helpful. So, you must also try this out and let others know if it works in the comment section.
Fix 3: Check For Local Connection Issues
You may have a problem with your local network without known server outages or maintenance. Ensure your other connected device has internet access if it's connected to your router.
When playing Modern Warfare, you should also check whether a slow or intermittent connection could be the cause of the Server disconnected error. To check your connection's speed, run a speed test on your PC or console. An indication that the problem may be caused by a slow speed is if the speed test result is below 5Mbps.
Fix 4: Install Software Updates
There are chances that you may face this problem just because your device's OS is not updated to the latest version. Yes, although it sounds weird, but sometimes, this happens because of outdated software. Therefore, you must have to make sure that the OS on your device is updated.
Fix 5: Change The Region
Playing Modern Warfare on a PC and getting an error saying the Server is disconnected? Try switching regions to see if that helps. Select Call of Duty: MW from the Blizzard Battle Net menu by clicking the Globe icon in the Blizzard launcher. If you want to switch to another region, open the Blizzard launcher and select your region.
Fix 6: Optimize Your Internet Connection
Your local internet connection can be minimized to reduce the likelihood of server-disconnected errors due to your local internet connection. One way to improve your wireless connection is by using a wired connection instead of a wireless connection. Close any programs that may be connected to the Internet if you are playing on a PC.
There may be P2P programs like torrent apps downloading something in the background. Check whether the problem can be fixed by only running Modern Warfare on your computer. You can disconnect other devices from your modem or router if you're using a PlayStation 4 or Xbox.
Fix 7: Add Modern Warfare 2 To Your Safe List
There's a possibility that an overzealous firewall or antivirus software is blocking your connection to Modern Warfare 2. If you want to keep the game from being blocked, add it to your safe list. Alternatively, if your antivirus/firewall is also disabled, try disabling it temporarily and see if Modern Warfare 2 runs smoothly. In that case, you may have identified what the problem is.
Fix 8: Check For Game Update
There is a high chance that Modern Warfare 2 might have any pending updates, so you cannot perform the login procedure. So, it is crucial to check whether any update is pending for Call of Dury Modern Warfare 2. Once you update your game, you will find that the game allows you to log into it. So, try this and check whether it helps to resolve the Server's unavailable due to multiple login issues.
So, that's all on fixing the Call of Duty Modern Warfare 2 Server is unavailable due to multiple logins issue. We hope that you will find this helpful article. We would be glad to answer any questions or concerns you may have by leaving a comment below.