It is a virtual reality device from Oculus (Owned by Facebook). Oculus 2 is a wireless system that supports a variety of games and applications. But, to use it, you need a Facebook account to use Quest 2 VR headset. The Oculus Quest 2 is a completely wireless headset with a virtual reality headset.
As we already know, Facebook recently changed its name to Meta. This shows that they're focusing on this virtual reality world, and these headsets will play a vital role in that dream. But, right now, there's an error that users are facing while using the Oculus Quest 2 as it is not turning on since Facebook released the latest patch update.
However, I wonder if any others have the same experience, or maybe mine is defective. But, anyway, if you are facing the same issue as yours, follow the methods we have discussed below.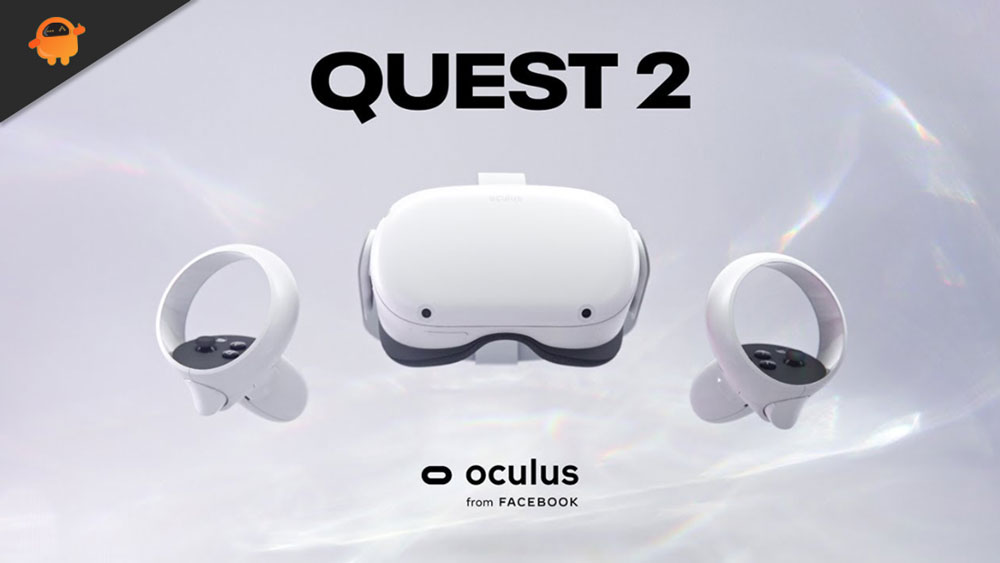 How To Fix Oculus Quest 2 Not Turning on After Update
There aren't many fixes available that you can try to fix this issue. But, we try our best to bring those fixes that really have the potential to resolve this kind of error. So therefore, make sure to perform each one after the other.
Fix 1: Hard Boot Your Oculus Quest 2
The first trick you can try to fix your Oculus Quest 2 not turning on is simply hard boot your Oculus Quest 2. This will remove every problem causing bugs or glitches that prevents your device from working properly. Many users previously reported that after hard booting their Quest 2, this type of issue get vanished automatically.
So, you can also try this out as it is the best and easiest option. Therefore, to do so, you can hold down the power button for at least 60 seconds until you notice that the LED lights start turning white. That's it. Leave it as it may take a few seconds to boot up again. Once done, you can then check if the issue gets resolved or not.
Fix 2: Hold Down The Power And Volume Down Button
If you find that the above methods won't work for you, then don't get panic, as there are still many fixes we have that have the potential to fix this type of issue. Now, to start with this potential fix, you have to press the power button along with the Volume down button for at least 20 seconds.
This will open the headset's boot menu. So, after that, use the Volume up/down button to select the Exit and Boot Device. Then, to confirm, press the power button. Now, wait for a few minutes to check if the Oculus Quest 2 is still not turning on or the issue gets fixed.
Fix 3: Leave The Device For a Few Hours
There is a possibility that due to some random hardware or software-related issue, this problem occurs. So, we suggest you leave it for a few hours and then check again. Well, sometimes, due to overheating of the device, the system automatically turns off the device and does not allow you to on it until the whole system gets cools down.
I found many users where the Quest 2 had entered into an unexpected state, but after leaving it for hours, the issue gets automatically fixed. Therefore, there are chances that this time the problem also gets fixed. So, try it and let us know if it really helps you.
Fix 4: Try Charging Using Different Cable
There are possibilities that your device may not be able to hold the charge for a long time. This issue occurs only when you charge your device using a local or damaged USB cable. The Oculus itself suggests their users use the original USB cable to charge up their Oculus Quest 2. Therefore, if you own another cable, then try charging your device using that cable.
However, make sure to do not plug out the charger unless the Quest 2 gets fully charged. But, how will you get to know that your device gets fully charged? Well, very simply, when the orange LED indicator turns green, that means your Oculus Quest 2 is now fully charged. Once done, plus out the device and try turning it on.
Fix 5: Factory Reset
We regret if the earlier mentioned fix won't work in your case. But, that does not mean that we have nothing else to do to fix the Oculus Quest 2 not turning on issue. You can try to Factory Reset your device as this fix has the potential to fix any kind of issue. So, you must try this out. So, here are the guidelines that will help you Factory reset your Quest 2:
Firstly, on your headset, press and hold

power

and

volume down

buttons until the boot menu appears

After that, navigate to the

Factory Reset

option using the volume button and select press the power button.

Further, select the

Yes

option and hit the

power

button to confirm.
If you find this method a bit complicated, then you can also do it using your smartphone and Oculus app. So, once done, try turning on your Oculus Quest 2 and check if it is now working properly or not.
Fix 6: Contact Support Team
If nothing helps you, then there are chances that your device may have some internal hardware issues, such as a faulty battery. So, you cannot fix it on your own. Therefore, we suggest you take your Oculus Quest 2 and hover to your nearest service center. Then, explain to them what you did to fix this out. They will then try to resolve the issue and, if needed, do some hardware changes (if you want).
Wrapping Up
Although we are soon going to experience the new Meta world because of Facebook, that doesn't mean that we can ignore this kind of error. Oculus must do something with their devices so that users do not have to face bothersome problems. Meanwhile, if your Quest 2 is also not turning on after the recent update, you know what to do. So, we hope that the methods mentioned above have helped you. Therefore, for more information, comment below.