PlayStation 4 (PS4) is one of the latest gaming consoles in the PlayStation lineup developed by Sony Interactive Entertainment. Most of the PS4 games are very stable and runs smoothly than other consoles or platforms for sure. However, some of the PlayStation 4 users are encountering an error code WS-37403-7 that usually prevents users from signing into the PlayStation Network account. So, if you're also one of them and want to fix this issue manually, then check out the troubleshooting guide below.
After checking the internet connection on PlayStation 4 console, users are getting that everything is working fine except for the PlayStation Network Sign-In which shoWS failed status. Additionally, users can see An error has occurred notice along with the particular error code. Sony has also accepted the issue a year ago, still, there is no official fix mentioned yet. However, some of the users have tried some possible steps manually and the issue has been fixed completely. So, you can also check it out.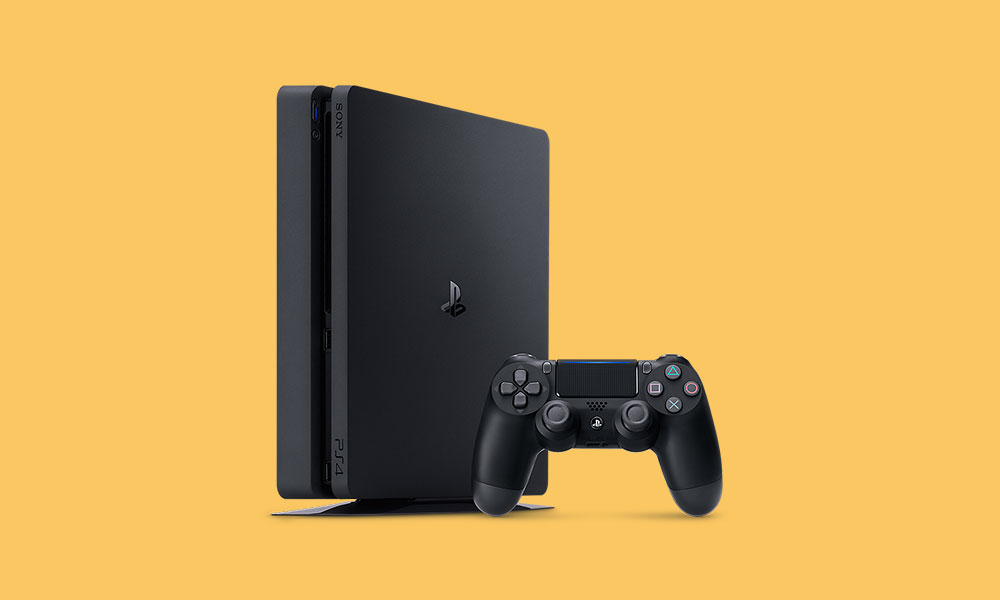 What is PlayStation 4 Error WS-37403-7? Is there a Fix?
As already mentioned, there is no specific solution available yet from the developers. This issue is expected to be occurred due to server maintenance or any other server-related problems. But we have some of the workarounds that should work for you in most cases. Let's give them a try.
Also Read: Fix PlayStation 4 Error SU-30638-0
1. Check PS4 Software Update
If you're running an outdated PlayStation 4 software version then you may face these kinds of issues. Therefore, in order to check for the latest software update, you should do the below steps:
Switch off your PS4 console from the Settings menu.
Wait for a couple of seconds.
Press and hold the Power button of the console until you hear 2 beep sounds within a couple of seconds. Once two beep sounds come out, release the button.
Next, the PS4 console will display "Connect the DUALSHOCK 4 using the USB cable, and then press the PS button."
So, connect the controller and select the PS button to continue.
Now, you will see a bunch of options in the boot menu.
Select 'Update System Software' and select 'Update using Internet'.
It will check for available system updates. If any, then select 'Next'.
Wait for the update to download and install.
Once done, go back to the boot menu again and select 'Restart PS4'.
Run the Internet Test again and check if the issue is solved.
Also Read: How To Fix PlayStation 4 Error Code CE-34878-0
If not solved, then follow the next method.
2. Check PSN Status
It may also be possible that there is an issue with the PlayStation Network (PSN) service in the background and you're encountering issues with connecting to the PSN service. If you're also feeling the same, then make sure to check out the PlayStation Network Server Status page if there is actually a server downtime or outage.
Alternatively, you can also visit the DownDetector PlayStation Network page to check if the problem is appearing from the PlayStation Network server or not. If there is an issue at the server-end then you should have to wait until the problem gets fixed and servers go back online again. There is nothing you can do for a server issue from your side except for waiting.
After waiting a couple of hours or so, try checking the PSN status properly and then try connecting to the PlayStation Network again on the PS console. Meanwhile, you can also follow the @AskPlayStation Twitter handle or keep an eye on it for further info. if the server status is active and operational then make sure to follow the next method.
3. Change DNS Settings
Head over to the Settings menu from the PS4 home screen.
Select Network > Go to Set Up Internet Connection.
Choose Custom > Select Automatic 'IP Address Settings'.
Select DHCP Host Name to 'Do Not Specify'.
Select DNS Settings to 'Manual'.
Go to Primary DNS and replace the value to 1.1.1.1 and Secondary DNS to 1.0.0.1 respectively.
Select 'Next' > Choose MTU Settings 'Automatic'.
Then choose Proxy Server 'Do Not Use'.
Finally, go back to the 'Test Internet Connection' and the problem should be fixed.
Still, the error code appears? You should report it to PlayStation Support. We assume this guide was helpful to you. If you've any queries, let us know in the comment below.