Well, it seems that PS5 users aren't lucky enough to continue using their console bug-free or error-free. As the next-gen console has been released last month, numerous errors have appeared to the users whether it can be a game error, PSN service error, connectivity error, camera error, and now the Blue-ray disc error. If you're also encountering the PS5 Failed to read Blu-ray disc Error Code CE-110538-8 then check out this guide to fix it.
According to several reports surfaced on multiple online forums, plenty of PS5 console users are having issues with the Blu-ray disc error that includes unrecognized disc error, failed to read Blu-ray error, etc. Now, there can be various reasons behind this particular issue like the game disc being scratched or damaged or dirty enough. Sometimes it can also be possible that the disc tray is having an issue or console firmware is conflicting.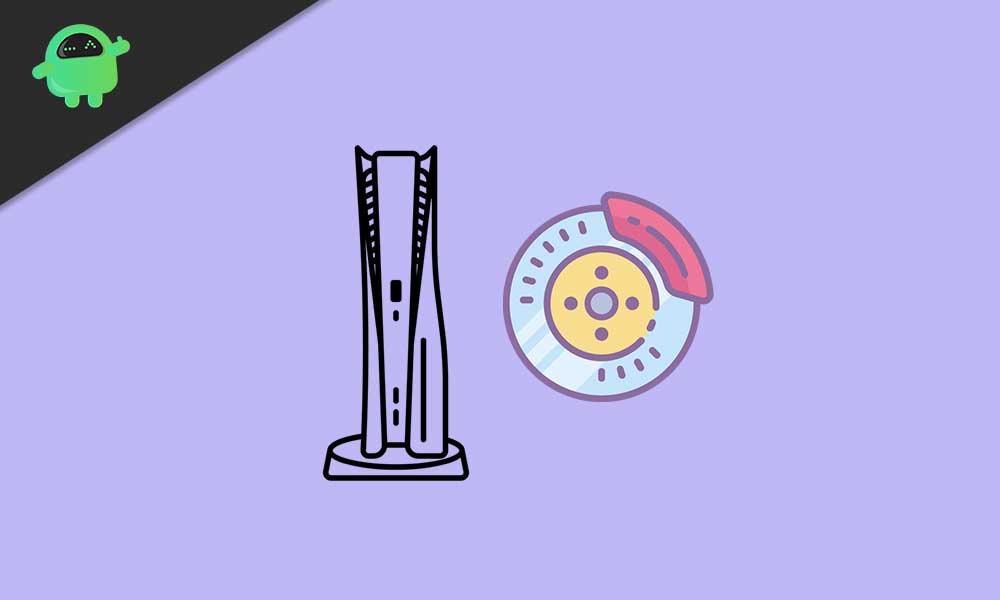 Fix: PS5 Failed to read Blu-ray disc Error Code CE-110538-8
Luckily, the PlayStation Support forum has mentioned a couple of steps to fix this CE-110538-8 error code for the PlayStation 5 users.
1. Clean the game Disc carefully
It's worth mentioning that in most cases, a dirty or smudged or scratched game disc can cause disc reading issues, etc. So, try cleaning the game disc properly and carefully using a microfiber cloth very gently. Wipeout most of the fingerprints, smudges, dirt, etc from the disc, and it'll be back in action again.
However, if that didn't work for you, try another method.
Also Read: How To Cancel Data Transfer From PS4 to PS5?
2. Insert the Disc properly
Make sure to properly insert the disc after cleaning it into the disc tray of your console. It can highly possible that the game disc isn't getting inside properly and that's why the system can't detect the disc.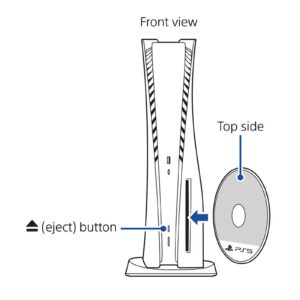 Additionally, keep in mind that whenever your PS5 console is kept oriented vertically on the console stand, the top side of the disc should face to the left side while inserting into the disc slot. You can check out the reference image above. Still, if you're not sure on which side you should insert the disc while oriented vertically then search for more tutorials online.
3. Try Another Disc
It can also be possible that your game disc is fine but there is some issue with your disc read function in the main unit of the PlayStation 5 console. In that scenario, try using another disc to check if that disc is running or not. If running that means the console's disc read function in the main unit is good.
But if in case, a couple of discs also having the same issue that means your PS5 console hardware is having some issue. However, you can try restarting and hard resetting your console before getting to any conclusion.
4. Restart Your Console
Rebooting your gaming device will always come in handy for you if you're encountering issues with the system performance or any kind of error related to the device or connectivity. To do that:
Press the PlayStation (PS) button on your DualSense controller to bring up the Control Center.
Next, you have to choose the power icon.
Select Restart PS5.
Wait for the process to complete and check for the CE-110538-8 error code again.
5. Run the PS5 on Safe Mode
Sometimes you can still encounter issues with the PS5 system even after restarting it normally. So, try performing the safe mode to the PS5 and restart it again.
First of all, simply shut down the PS5 console by pressing the Power button.
Next, once the system is fully shut down, wait for around 30 seconds.
Then long-press the Power button on the console for a few seconds.
Once you listen to the second beep sound, just release the Power button. [The second beep will appear after 7-8 seconds. So, wait for it]
Now, you'll need to connect the DualSense controller with the USB cable to your console.
Press the PS button on the controller > Your PS5 will enter into the Safe Mode.
Finally, choose Restart PS5.
Wait for the console to turn on and check whether the PS5 Failed to read Blu-ray disc Error Code CE-110538-8 or not.
6. Reset Your Console
By resetting your PS5 console, you'll restore it to the factory default settings which will come in handy to avoid all the system or data-related issues. Your console will work like a charm just like a new one. But make sure to keep a backup of the game data and other content because factory reset will wipe out all games, game data, settings, etc.
Go to the Settings menu from the home page.
Select System > Choose System Software.
Choose Reset Options > Go to Reset Your Console.
Select Reset and wait for the process to complete.
After reset, it'll automatically boot into the system.
Now, check for the disc read failed error on your PS5 console.
7. Contact PlayStation Support
If none of the above methods worked for you, try contacting the PlayStation Support team for further assistance according to your region.
That's it, guys. We assume this guide was helpful to you. For further queries, you can comment below.