The Disney-owned video-on-demand subscription service, Hulu is a well-known platform that allows users to stream content on most devices. Although Hulu is one of the outstanding streaming platforms, it seems that plenty of Hulu users is encountering multiple issues whatsoever. Hulu Support does a good job of acknowledging issues, but several reports are coming out that PS5 users are having the Hulu Crashing or Not Working Issue recently.
It seems that whenever PS5 users are trying to load the Hulu app, either the app keeps crashing or it doesn't launch at all, which is quite unexpected. According to the multiple reports, either the Hulu app is stuck on the welcome screen or stuck on a black screen or it can even throw out an error message that indicates 'Hulu was unable to start', or 'We're having trouble loading this right now'. If you're also facing the same, make sure to follow this guide.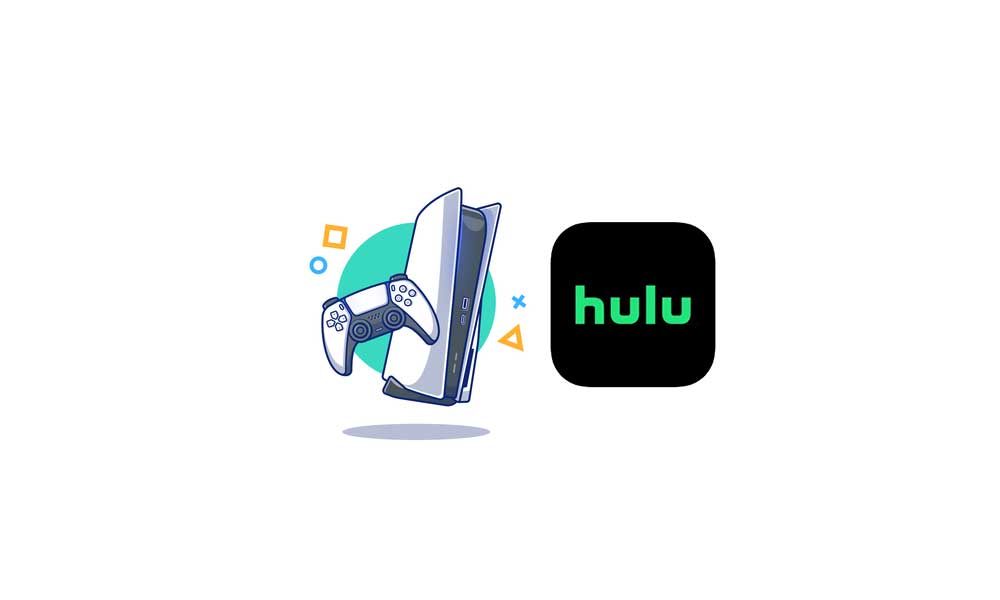 Fix: PS5 Hulu Crashing or Not Working Issue
Well, there can be several possible reasons available that can basically trigger the Hulu app not launching or crashing issues on the PlayStation 5 console. Here we've shared all the possible workarounds that should gonna help you to resolve such an issue manually. So, without further ado, let's jump into it.
1. Fully close the Hulu app
Make sure to force close the Hulu app on your console by exiting it and then try opening Hulu again. It can fix multiple issues in most scenarios.
2. Check your connection
It's also worth recommending to check out your internet connection on the PS5 console to ensure whether the problem has been occurring due to your internet or not. If in case, there is an issue with the internet then make sure to fix it out with the help of your ISP. If in case, your internet connection is fast and stable enough then you can proceed to the next method.
3. Perform a power cycle
Simply, turn off your Wi-Fi router and unplug the power cable from it. Now, you'll need to wait for a few minutes, then plug back the power cable in, and power it up again. Connect your PS5 to the Wi-Fi connection again and check for the issue.
4. Test other apps or programs on your device
If you notice similar issues on other OTT platforms or content streaming services with the same internet connection then you should try contacting your internet service provider for further assistance.
5. Check for App and System Updates
If the above methods didn't work for you, try checking for the Hulu app and PS5 firmware updates as well. It'll help you to easily fix multiple issues whatsoever. Make sure to update the Hulu app and system version to the latest version always to reduce conflicts or crashes.
6. Clear App Cache Data
Sometimes deleting the installed app saved data on the PS5 console can also fix several issues with the app launching or gameplay. You can try performing this method to check for the issue. To do that:
Go to Settings > Select Application Saved Data Management.
Choose either System Storage or Online Storage or USB Storage > Select Delete.
Select the Hulu app > Checkmark the files that you want to delete or just Select All.
Finally, select Delete > Select OK to confirm the task.
Once done, reboot your console to check for the issue again.
7. Don't Put in Rest Mode
Make sure to avoid putting your console in the rest mode to reduce multiple glitches or system-related issues on the PS5 console. To do so:
Go to the PS5 Settings menu > Open the Power Saving tab.
Select Set Time Until PS5 Enter Rest Mode.
Set to Don't Put in Rest Mode > Restart the console to apply changes.
8. Check Hulu Service Status
Sometimes issues with the Hulu server or outage can cause conflicts with the app launching or crashing. Make sure to check out the Hulu Service Status by visiting the Down Detector Hulu Status webpage for further info. If there is a server outage or maintenance ongoing, you'll just have to wait until the server is up again. If you can see that there is a server downtime or outage then wait for some time and check again.
9. Rebuild PS4/PS5 database
Rebuilding the Playstation's database can also resolve some common issues with the app launching or crashing on the PS5 console. To do that:
Press the power button on the console for 5-10 seconds until you hear two beep sounds then release the button.
Then make sure to turn off the console and wait for around 30 seconds.
Now, press and hold the power button then wait for the second beep again.
Release the button once you hear the second beep > Connect your PS5 controller to the console using a USB cable.
You will now enter into the Safe Mode > Then select the Rebuild database option.
Then power on the console and try running the Hulu app again.
Note: Rebuilding the database won't delete data.
10. Initialize PS4/PS5
Make sure to take a complete data backup of the console before performing this method. Initializing the PS5 console can fix multiple issues. To do this:
Go to PS5 Settings > Initialization.
Select Initialize PS5 > Select the Quick option.
Now, choose to Initialize > Your PS5 console will restart and start to initialize.
Once it's done, install the Hulu app again, and then try streaming it.
Note: If you face a deactivation error, you can skip deactivation and continue with the initialization.
11. Uninstall and Reinstall Hulu
If none of the methods worked for you then make sure to uninstall and reinstall the Hulu app on your PS5 console. To do this:
Make sure to highlight the Hulu app > Press the triangle button on the controller.
Select Delete > Now, power-cycle your device by turning it off and unplugging the power cable for 1 minute.
Then plug back the power cable in and turn on the console again.
Re-download the Hulu app from the PlayStation Store and install it again.
That's it, guys. We assume this guide was helpful to you. For additional queries, you can comment below.