Some people post their photos on Instagram without noticing that there is a date stamp and this might have created some issues for you personally. if you're not familiar with Instagram features, then you might not know, but there are few ways to remove the date from the Instagram story. Sometimes, Instagram can insert date stamps on your photos if you are posting to your Instagram story.
Date stamps on your pictures and story can be helpful for some people who want to have the date stamp to remember memories of the special day. But at the same time, you may not like it and want to remove it from your story. Hence you might want to remove them or edit them. So in this article, we are going to explain whether you can remove the date from the Instagram story or change it anyways before and after posting.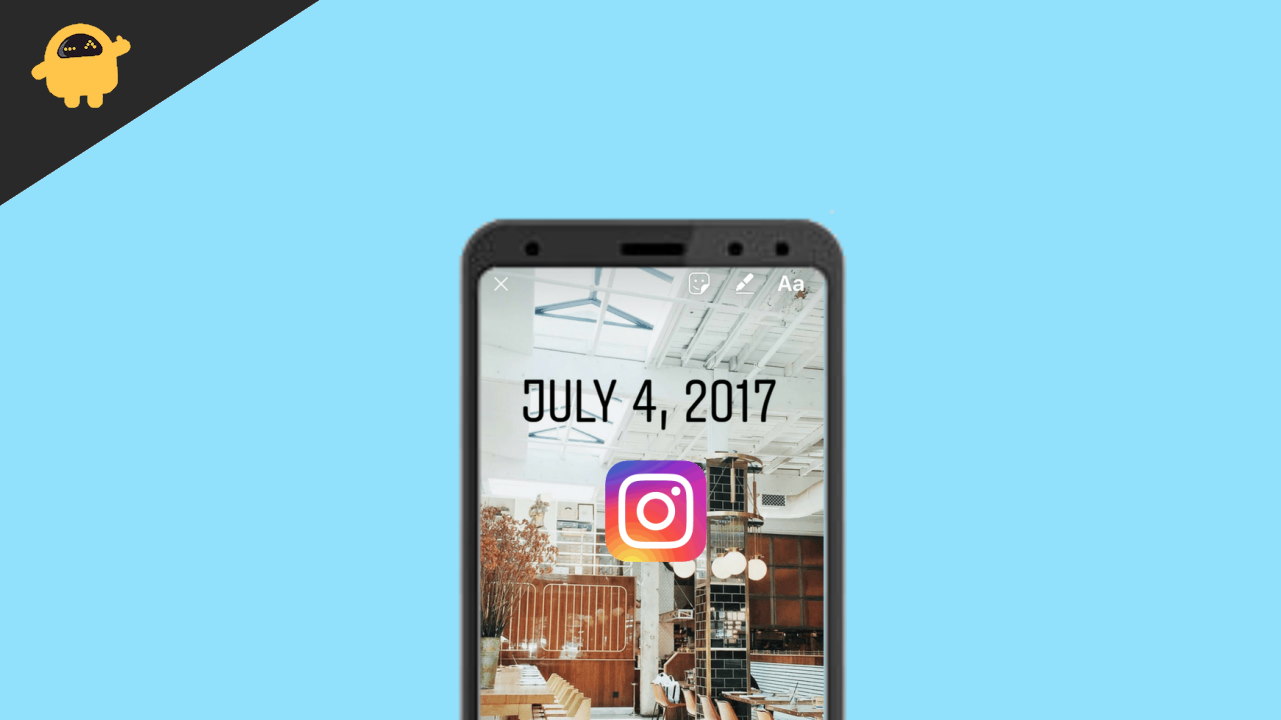 Removing Date stamp While posting:
Instagram adds the date stamp on your photo while posting any photo or video. You can either customize the stamp to suit your need, place it in the correct place or simply remove it altogether. So if you are wondering how to do any of these, then follow these steps.
Open Instagram and tap on your story.

If you have not posted any stories, then it will ask you to select the photo or video.
Now select the photo you want to post to your story.
You should be able to see the date stamp automatically appearing on the screen.
Tap on it, and you should be able to see various options to edit it with colours, etc.

You can also move it and place it over any place on your photo if it is overlapping you or your friend.
Either you can move the stamp to the trash icon displayed at the bottom to completely remove it from your story.
Can I remove it after I post my story?
Unfortunately, Instagram doesn't allow you to remove the date stamp from your story once you post it. Once it's posted, you can no longer make changes to the post or the story. But alternatively, you can remove the story and recreate a new one using the same photo. But this time, you have to remove the date stamp using the methods mentioned above. This method is not super fantastic, but it can save you in some disastrous situations. Simply preview your story, tap on the three dots and tap on delete, and the story should be deleted. Now repost it again without any date stamps.
Can I type a custom Date stamp?
Actually, there is no option for you to type in a custom date on your photo or video. Instagram automatically takes the time from the date information embedded in your image file. Although, there are ways to change the embedded file's date to change the date in Instagram stories. You can follow that in case you want to create a story with a different date than the date the photo was taken.
Right, Click on the photo you want to change the date and click on Open with.
Select the Photos app and wait for it to open in the app.

Now click on the three horizontal dots in the right corner of the screen.

Select File information and type in the required date in the Date field, and Hit enter.
Now you should be able to see the date in the Instagram story as well. Instead, you can type in custom text and mimic it by entering a date format. You may also use any Third-party Android app to do the same on your smartphone.
For instance, you can type in Saturday, July 31 and add that text and post it. This custom text can look like a timestamp, but you can type in whatever date you want. Sometimes people will fail to notice this. But if you have very intelligent friends who are Instagram pros, then you might not get away easily with this. But it's a worthy trial.
Conclusion
As you can see, removing the date from your Instagram stories is easy when posting. But there are no possible ways to edit the image or video once it has been posted. As mentioned already, reposting it will be the only way to remove the date from your story. So before you post anything on your story, make sure you check it thoroughly and then post. Because once you hit the post, you can do nothing to change it other than to delete it and post it again.