One of the multiplayer survival video games 'Rust' was released fully in February 2018 after its initial release back in 2013. The game becomes more and more interesting with each and every mission. However, the PC players are getting one of the common issues while launching the game e,g Rust Startup Error, or Crashing every time. It literally irritates all the affected players and if you're also getting the same, then you're not alone. Here we've provided some of the easy-to-use methods to fix this error.
All of these mentioned steps are quite useful and have fixed this problem for other Rust players in most cases. It won't delete any of the game data or your saved game progress. So, you can freely follow and perform all of these troubleshooting methods individually so that you can understand which one has fixed the issue for you. Now, without further ado, let's get into it.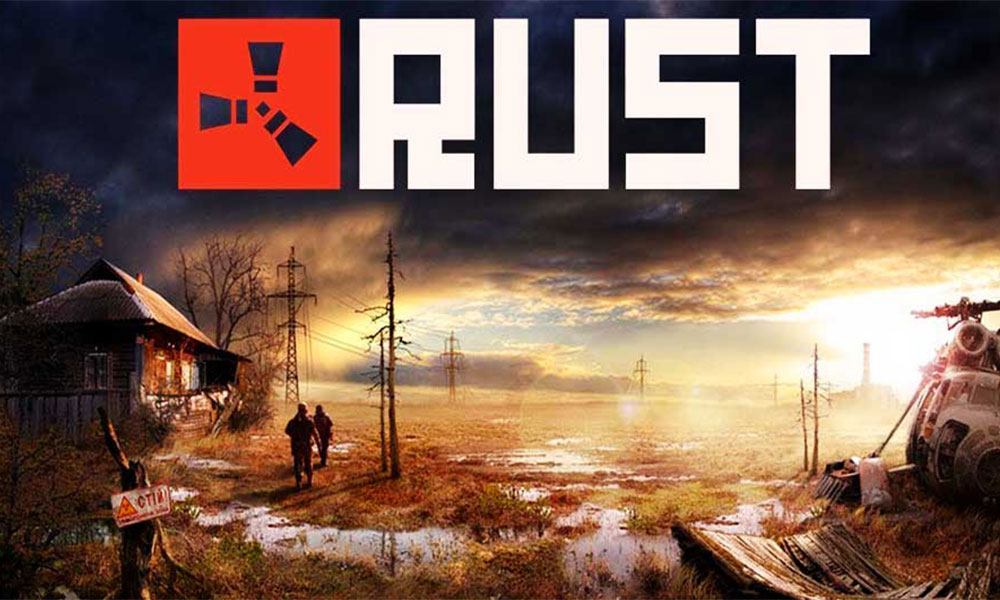 Why Does Rust Keep Crashing?
There can be possible reasons behind Rust that keeps crashing on your Windows 10 PC. Let's take a look.
Your PC configuration isn't compatible with the game's system requirements.
Some of the game files are either missing or corrupted.
Your PC is running on an outdated Windows OS or graphics driver.
An outdated DirectX version.
The game or the client version isn't updated.
Any of the overlay apps are running in the background.
Windows Firewall or Antivirus program is blocking the game.
Minimum System Requirements:
Requires a 64-bit processor and operating system
OS: Windows 8.1 64bit
Processor: Intel Core i7-3770 / AMD FX-9590 or better
Memory: 10 GB RAM
Graphics: GTX 670 2GB / AMD R9 280 better
DirectX: Version 11
Network: Broadband Internet connection
Storage: 20 GB available space
Additional Notes: SSD is highly recommended or expect longer than average load times.
Recommended System Requirements:
Requires a 64-bit processor and operating system
OS: Windows 10 64bit
Processor: Intel Core i7-4690K / AMD Ryzen 5 1600
Memory: 16 GB RAM
Graphics: GTX 980 / AMD R9 Fury
DirectX: Version 12
Network: Broadband Internet connection
Storage: 20 GB available space
Additional Notes: SSD is highly recommended.
Rust Startup Error or Crashing After Game Launch: How to Fix Fatal Error?
First of all, make sure that your PC configuration is compatible with the recommended system requirements of Rust. That's really important. Now, once you've checked all the requirements properly, head over to the steps below:
1. Restart Steam
Close the Steam client if running.
Then go to the taskbar and right-click on Steam icon > Click on Exit.
Finally, launch the Steam client again.
2. Restart PC
Some times the Windows system or any background running services may cause startup crashing or error mostly while launching any game. So, it's always better and recommended to restart your computer once if you've stuck somewhere or the game is not opening or an error is appearing.
Click on Start menu > Click on the Power icon.
There you have to select the Restart option. Click on it and wait for the reboot process.
Once your PC turned back on, launch the Steam and run Rust game to check for the issue.
If your Windows system has some glitch or cache issue, the reboot method comes in handy always.
3. Remove DLL from Steam
The Steam.dll file is developed by Valve Corporation which is digitally verified & signed as well. It basically allows the system to run any game on Steam client easily. Now, if your game isn't launching or running well that may also happen due to steam.dll file corrupted or misplaced or some malicious application is affecting it, etc. By removing the steam.dll file, you may be able to run the game.
So, you will need to delete the "steam_api64.dll" file in the steam/steamapps/common/rust folder on your PC. Make sure that the particular location can be found where you've installed your Steam client. By default, it should be inside the C: drive but it can be in other drives if you've changed the directory.
Now, if you can't find the location by yourself, you can follow like this:
This PC > C: > Program Files (x86) > Steam > steamapps > common > rust folder.
4. Update Graphics Driver
Click on the Start menu > Type Device Manager and click on it from the search result.
The Device Manager page will open. Here head over to the Display adapters.
Click on the right arrow icon beside the Display adapters to expand the list.
Right-click on the dedicated graphics card and click on Update Driver.
Next, click on Search automatically for updated driver software.
It will search online for drivers. If the latest driver version is available, it will automatically download the latest driver version and install it. You just have to wait for it.
Once done, you will get a message as "Windows has successfully updated your drivers".
If no latest version is available, then you can proceed to the next method.
5. Update Windows OS
Click on Start > Select Settings icon.
Click on Update & Security > Under the Windows Update section, you will get Updates available notice.
If yes, then click on the Download button and wait for the updating process. It will install the cumulative update for your system based on Windows 10 version 1903 or higher.
Some times, due to the negligence or improper notification, there can be multiple cumulative updates pending. So, make sure to install all the pending updates and restart your PC.
6. Update Rust Game
You can always check for updates of your game while running the Steam client.
Open Steam client > Click to select the Rust game from the left sidebar.
The Rust game launch interface will appear.
Here you can see an Update button in blue color. If yes, then click on it and let the game to be updated automatically.
Once done, you can see the Play button in green color. Click on Play and enjoy it!
7. Use Dedicated Graphics Card
For Nvidia:
Right-click on desktop > Click on Nvidia Control Panel. (You can also find it on the taskbar)
Under 3D Settings, you need to select Manage 3D Settings.
Click on Program Settings > Browse and select the Rust game from the list.
Next, select the preferred graphics processor and set it to High-Performance mode.
For ATI/ATX:
Launch AMD Radeon Settings by right-clicking on the desktop.
Now, open graphics settings > You may need to go to the PowerPlay option.
Set plugged in or battery mode for maximum performance.
Additionally, you can go to 3D from the graphics settings and set it high.
8. Verify Game Files
Verifying game files is another most important thing for your Rust Startup Error Crashing. It will help the game to run properly whether you're on Steam or any other launcher. Luckily, you can do this directly from the launcher which makes it easier.
Open the Steam launcher on your PC.
Click on Library > Right-click on the Rust game.
Go to Properties > Click on the Local Files tab.
Here you will need to click on Verify Integrity of Game Files…
It will start validating Steam files and you will see the progress bar.
Now, if all files are available and working properly, it will show you a successful message.
If not, then you can see "1 file failed to validate and will be reacquired". (There may be multiple failed files)
Just close it and restart your Steam client. All the corrupted or missing files will be automatically fixed.
Finally, run the game.
That's it, guys. We assume that you've found this guide pretty useful and fixed the launching issue completely. If you've any queries, feel free to comment below.