Valorant is a free-to-play first-person shooter video game developed by Riot Games. The game is second from the house of Riot Ganes after their ever-popular League of Legends. The game is currently available in closed beta and only to certain regions. If you have ever played League of Legends, then you surely know their level of creativity and the case with Valorant is no different. The game was supposed to be launched in mid-summer, but now it cannot be guaranteed since the outbreak has disturbed most of the routine plans. Although a beta version of the game is available for download since 7th April 2020.
Talking about the gameplay, you have to form squads and then fight with enemies together. But before that, you have to enter the game. No sarcasm here, but yes, the users are unable to enter the game after Error Codes 43 and 29 appear on their screens. Most of the users are reporting this issue, so we decided to bring up a fix, that will help most of them to tackle this issue. If you are one of them, then you are in the right place. So, let's get started.
What is the Issue?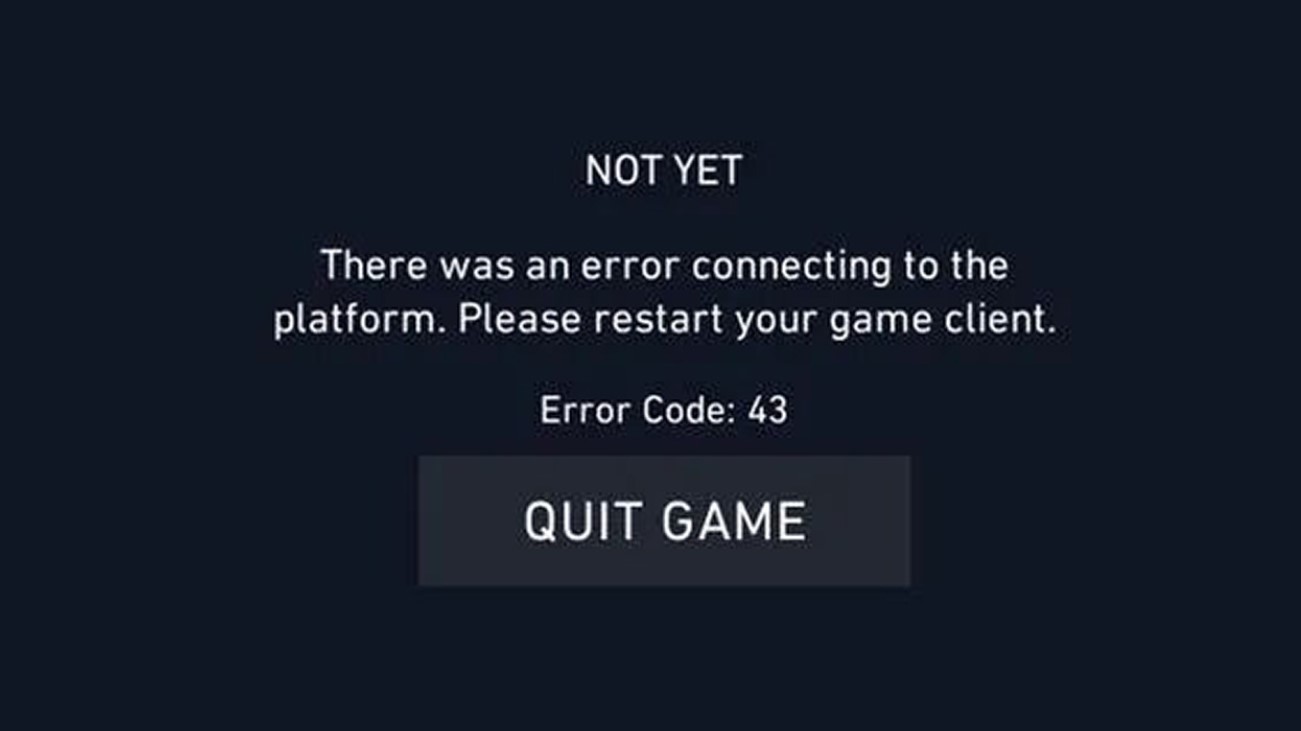 The error code 43 and 29 seems more like a glitch in the internal architecture of the game. Riot Games released an update for Valorant of 2GB on 29th April, and after updating the issue poped up. So you may also term it like an update bug. The error code 43 stands for unable to connect to Valorant servers. But hopefully, we have a great fix, that promises to fix your issue. Well, let's get to that part.
How to Fix Error Code 43 and 29?
You would be happy to know that the fix to error codes 43 and 29 are really very simple. Moreover, there are no conditions to keep in mind before going forward.
You just need to shut down your computer for approximately 2 minutes. Then restart it and launch your game with Administrator privileges. And you will see it working flawlessly.
That's it.
Wrap-UP
This guide was to help the players of Valorant, who were experiencing the error code 43 along with 29 while launching their game. After following our fix, they will be able to repair it soon. We hope this guide helped you. If you have any queries or feedback, feel free to comment down below with your Name and E-mail ID. Likewise, check out our iPhone Tips and Tricks, PC tips and tricks, and Android Tips and Tricks for more such tips and tricks. We urge you to participate in the $100 giveaway by subscribing to our YouTube Channel. Thank You.