Apple Music is a music streaming application, with a wide range of songs collection. You can access Apple music from iPad, iPhone, Apple TV, Mac, HomePod, etc. Apple Music is popularised worldwide due to its easy-to-use interface and trust from Apple for the service. Even, few times glitches or bugs could come between you and your entertainment, and you might face Apple music not working on iPhone or iPad devices.
Since music is an important part of individual lives, having an issue with the music app can hamper your productivity and can drive you crazy. If your Apple music is not working on your iPhone and iPad devices and cannot figure out this issue, then here are some troubleshooting steps that can help you fix the problem. Since I face a similar issue in the past, the solution does help to fix these glitches from the Apple Music app.
Also Read: Apple Music Not Working on Android: How to Fix?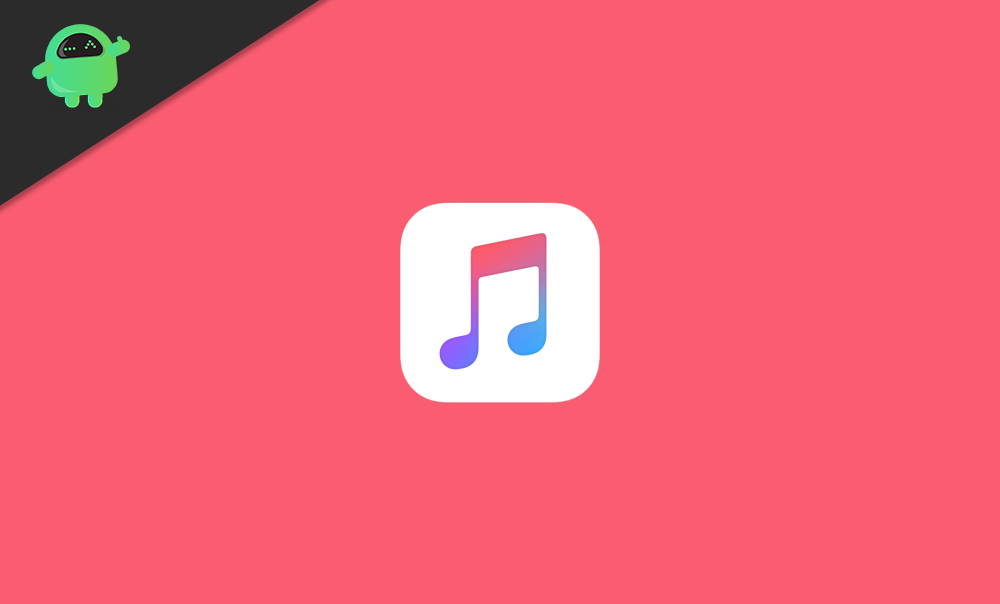 Fix: Apple Music Not Working on iPhone or iPad
Here is a handful of troubleshooting guides for fixing Apple Music not working on iPhone or iPad issues. You can check them out right here in this article further. After investigating and trials, we gathered all the effective possible fixes that you can take to get rid of the Apple Music not working correctly issue.
Fix 1: Enable iCloud Music Library
If you use different Apple devices but have a single Apple Music subscription, then you can utilize the iCloud music library to use that on all your devices. When you are signing with the same iCloud account on your iPhone/iPad device, then the feature will sync all of your songs, albums, and playlists and even restore purchases.
It might be possible that you disabled the iCloud Music Library by mistake. If that's the case, you will not allow access to the Music Library. So, you have to enable the music library so that the updates are accessible on all your iDevices. To do so, follow the steps listed below:
Open the Settings app on your iPhone. Scroll Down and click Music.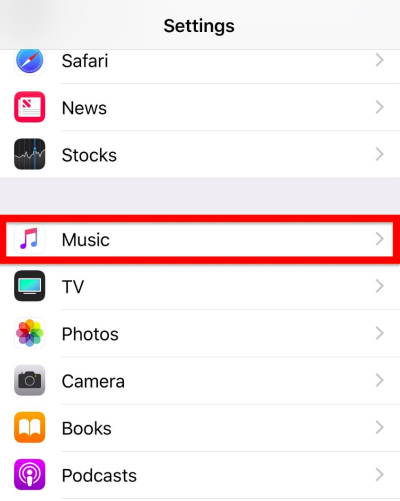 Check for the option iCloud Music Library. Enable the option.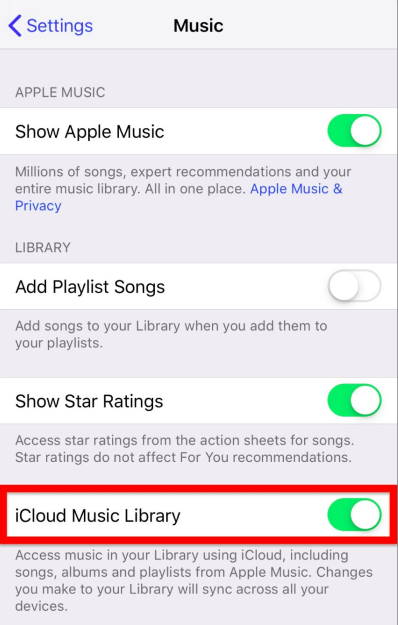 If you found that option disabled, then only the reason behind the glitch was this. But you found this option already enabled, then you can go through other fixes as well.
Fix 2: Update your iPhone or iPad
Sometimes, when you update your iOS, then it is possible that due to an update or due to any further process, such bugs occur in your iPhone or iPad. In this situation, a device needs to be updated before you can keep up with trending activities like streaming Apple Music.
Open the Settings app in your iPhone and navigate to General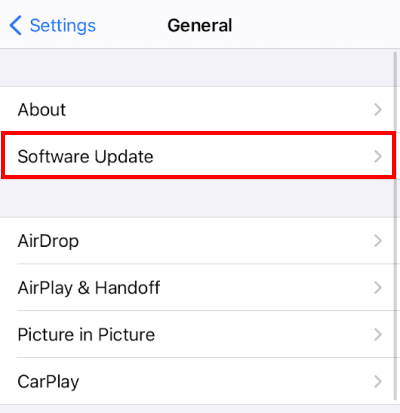 Scroll down to Software Update.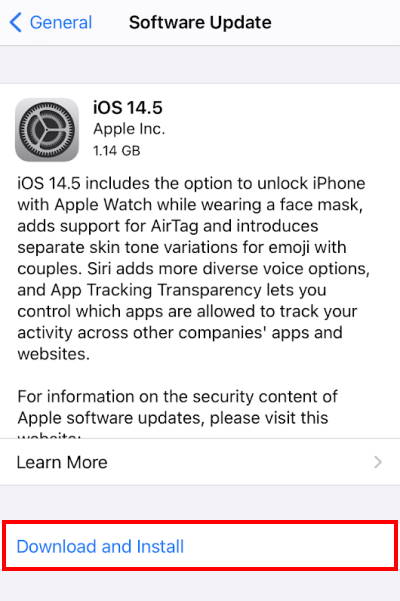 Select the Download and Install. This will start your update.
Wait until your update gets completed; this would be probably helpful for you to get that bug out from your device.
Fix 3: Restore Your iPhone
All technology can sometimes fail, like the music library, or your device may stop tracking your location in Maps, and perhaps certain apps are constantly crashing when you launch them on your iPad. If nothing works, you may try restoring your iPhone/iPad with iTunes and seeing if it may fix the Apple Music on your device. If you ever face any issue with your device, then the best option is to restore it.
Connect your computer and iPhone through a USB cable.
Launch iTunes on your computer. Click on Summary Tab. Select Restore iPhone option.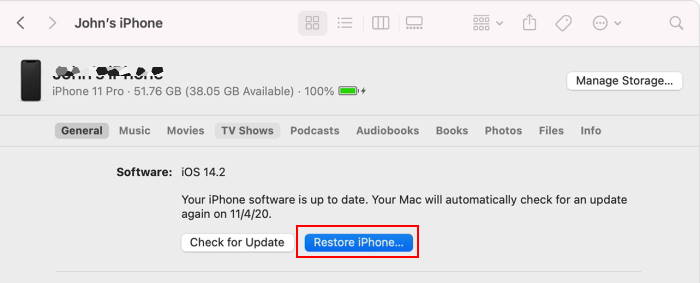 Follow the on-screen instructions to reset your iPhone or iPad.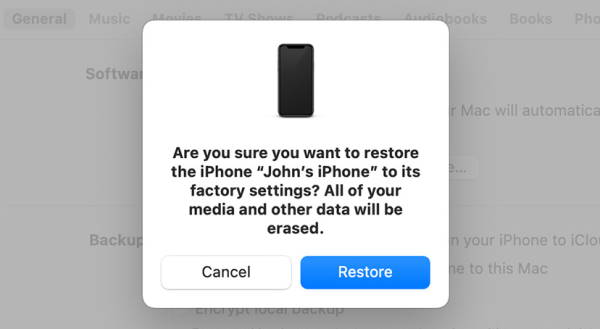 This will restore your data of your iPhone, which can also restore the previous version of Apple Music.
Fix 4: Reset Network Settings
It may be the network settings that are causing Apple Music not to work properly on the iPhone/iPad. Apple Music needs a high-speed internet connection to give smoother output; else, with an unstable network connection, it will not be able to give better output. To reset your network settings to defaults, follow these steps.
Open the 'Settings'.
Tap on the 'General' option.
Then select the 'Reset' category.
Then scroll down and tap the 'Reset Network Settings option.
Fix 5: Restart iCloud Music Library
It may be some software glitch that causing some error like 'Unexpected error code 4010' it will make the Apple music not work on iPhone/iPad. If it is so, then first sign out of the cloud account of an apple device and again signed in. It is one of the possible solutions to fix these types of issues.
Go to the 'Settings' of the apple device and select 'Music'.
Tap on the 'iCloud Music Library' option to turn it off.
After that, close Settings of iCloud Music Library.
Then return to the 'Settings' app, select the 'Music' option, and tap on the 'iCloud Music Library' to turn it on again.
At last, launch the 'Apple Music' streaming service and see if it's fixed.
Fix 6: Check Apple Music Subscription
To use Apple Music on your iPhone/iPad, you required an active Apple Music subscription. If you do not have it, then the service is not working on your device. Subscribe to their plans. If you don't know how to get a premium subscription, then follow the steps listed below:
Open iTunes & App Store.
Then go to 'Apple ID'.
Next, click on the 'View Apple ID' option.
Ensure you enter your correct passcode.
Scroll down to search for the 'Subscription' tab and then click on it. It will show you whether your subscription is valid or expired.
Conclusion
Apple Music has all the expertise to work perfectly well most of the time. You should barely face any issue with Apple Music on your device. But, if somehow you are suffering from this kind of issue, you may rely on the above solutions that are good enough to help you resolve the error. The effectiveness of the methods above has been proven by several iPhone users that have encountered the Apple Music not working issue. Well, that's it for today. We hope you find this guide helpful.