Social media is really fun and interesting as long as people behave in a civil way. Now, this is something that is not entirely possible. In almost every social network platform I use, I've seen a few people acting unruly. I guess we all know of the comment wars, F words, intimidation, threats, bullying, etc. There can be other factors like content copying and republishing without permission from the original creator. Basically, all the above actions are not permissible on most social network platforms. Most of the time, engaging in such activities results in a prompt ban due to violation of any app's internal guidelines.
Discord is a prominent platform for the gamer community. It also sees its share of bans. To be honest, often the bans are legit. A Discord ban usually occurs when a member violates the Terms of Service of Discord. It depends upon the server mods that what kind of ban they are enforcing. The ban may be temporary or permanent. However, a few banned users may feel that their ban from discord is unfair. So, is there a way by which Discord ban can be bypassed.? In this guide, I will tell you how it can be accomplished.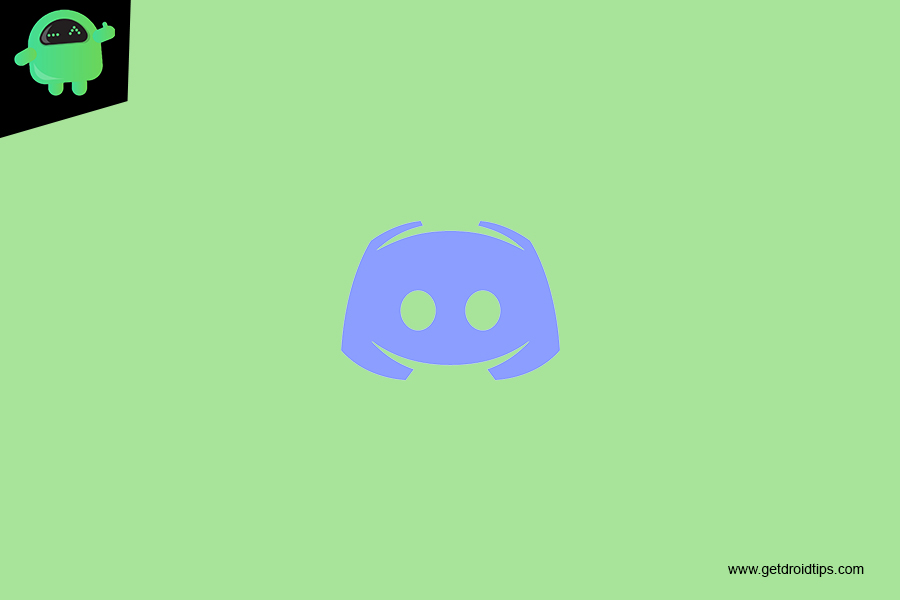 Related | How to change Game Status On Discord
Understanding A Ban
It's important to understand what exactly caused the Discord ban in the first place. If it was legit and you did not know of the TOS, then you better be careful if you create a new account. No one likes to do the same mistake again and get another ban. Understand the guidelines before you do something that may go against the policies and you.
This includes the creation of intentional spam accounts to promote something or fulfill some malicious intention. The later may include creating an account to approach someone or message which they don't appreciate. Then one needs to understand the importance of privacy. Intentionally violating all these will definitely result in a Discord ban.
Disclaimer
We at GetDroidTips never encourage anyone to bypass a ban on any platform to do something illegal or malicious to put someone else in some trouble. Only bypass a ban if you think you did not have the know-how of guidelines and you honestly did some mistake.
Guide | How to Quote Someone On Discord
How to Bypass A Discord Ban
So, let's get down to business. The IP address is the deciding factor when it comes to banning someone from a server or an application. So, you have to play it smart.
If you think you will outsmart the server admins by creating a new account, you are just inviting another ban. Usually, a ban is enforced by recognizing the IP address of the PC from which the TOS of Discord was violated. So, if you create a new ID and try to login from the same PC(means the same IP), the server will recognize its good old guideline violator and it will welcome you with a new ban.
Now, you must understand that you have to use a different IP to join a Discord server. Well, everyone cannot afford multiple PCs, so let's talk of two easy workarounds that should fix this issue.
Use A Mobile Device to Login
In Discord, the server basically keeps a record of IP address that someone uses to join Discord(on that respective server). So, if you received a ban they already have your PC's IP address. Creating your new account and logging into Discord from that same IP will result in a ban.
You need a mobile device such as a smartphone or a tablet to create a new account for Discord. The IP address of this mobile device will be a new one so, no one will know you are the one who violated some guidelines a few days ago.
Note
For this ban bypassing technique, it is a must to use your mobile data. Do not use Wi-Fi while creating your account or joining Discord.
Start by turning off Wi-Fi access on your smartphone (any mobile device that you use)
Install Discord App if you don't have it on your phone.
Launch it after installation and create a new account using your email ID. Either you can use your old mail ID or use a different one. It doesn't really matter though.
Log in to Discord with the new ID and new username
Now, you can join the server from which you were banned earlier
Next, you have to log out of Discord
Turn off the cellular data on your mobile device
Now, go to your PC/Laptop
Login to the new account you created using PC
Go to your server and enjoy
Like I said earlier, the server keeps track of IPs used to log in to the application. As you logged in freshly from your mobile device, then logging into the same account(joined from your mobile device) again from a PC will not cause you any trouble. Just make sure you stick to the guidelines carefully.
Use A VPN to Bypass Discord Ban
Let's check out the second method to bypass a ban on Discord. Here we will make use of a Virtual Private Network application better known as VPN. The concept is just the same as above. Using the VPN we will mask our original IP address of the PC which is on the banned IP list of the Discord.
Use the VPN to alias your IP from some other region and use it to create a new account and login to Discord. Let me break down the steps for you.
Make sure that you have closed the desktop client of Discord
Now go to the C:/drive on your PC
Look for Username folder (it's a folder with the same name as your PC's username)
Inside this folder look for a folder called AppData.
It may be hidden so you need to enable viewing hidden files and folders.
Go to View > tick the checkbox beside Hidden Files

Once you locate the AppData folder, open it up.
You should find three folders namely- Local, LocalLow, and Roaming.
Open the Local folder > look for Discord folder. When found, delete it.
Launch the VPN
Set any different country to mask your IP address
Open up the Discord client on desktop.
Create the new account and join the server from which you have been banned
Tip
You can turn off the VPN once you successfully login to the Discord/server. It is only needed for login.
Do You Know | How to Send A Message on TikTok
So, now you know how to effectively bypass a Discord ban. But, I must repeat that if you are doing this to put someone else in an uncomfortable situation, sooner or later you will be thrown out of the server for not heeding the TOS. Carefully assess what mistake led to a ban earlier so that you won't repeat the same mistake again. Try these methods out if you are facing a ban and do let me know in the comments section below if you have some doubts.
Read Next,