Discord is a great tool to connect with multiple users, groups, or friends. Most organizations use it work and announcements purposes. However, many users have reported TTS or Text to speech not working on Discord Windows 10 PC. This is a major error, and people are wondering how to fix the text to speech engine error on Discord. There are multiple reasons why the TTS engine might fail on your Discord server. But don't worry, we will help you troubleshoot the error and fix the issue completely. So you can use your Discord server for another productive usage.
Text To Speech engine is a feature or package which comes preinstalled in major Discord servers. If you enable it, you can listen to hat others are commenting on/typing. It is a great feature that helps people to understand another user while simultaneously working on other tasks. If TTS or Text to speech engine is not working in Discord Windows 10, then it might create productivity issues. But don't worry, you can easily fix it by following these easy methods.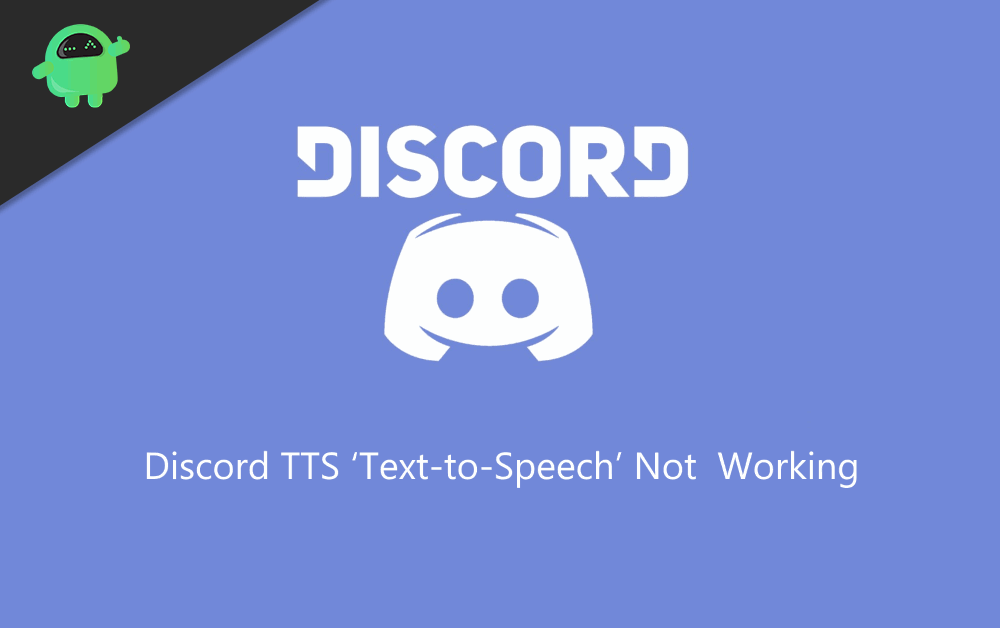 How To Fix Discord TTS 'Text To Speech' Not Working On Windows 10 Error
If you are a regular user of Discord, then probably you have encountered the TTS error. The error often occurs on and shows you that the text cannot be converted to speech. The Discord TTS text to speech Error on Windows 10 can be fixed easily if you follow these below troubleshooting methods.
This error occurs due to low connectivity, TTS is turned off, your speaker is not configured, or if your windows version is not updated to the latest. There is not a definite fix to this issue, but you can try the few methods mentioned below to resolve the issue.
Disabling and Enabling the Text to Speech option in Discord Windows 10
This is a common fix and result, so many glitched Discord applications or Windows 10 has. If the TTS feature is not working correctly, then you can fix it by disabling the feature and enabling it again. This will easily fix the text to speech engine not working on Discord Windows 10 issues. But make sure to restart your PC to ensure results.
Step 1) Launch Discord, Click on the Cog icon right on the user panel, and open the User Settings. Select the Text & Images option and scroll down to Text to Speech. Now toggle off the option Allow playback and usage of/tts command.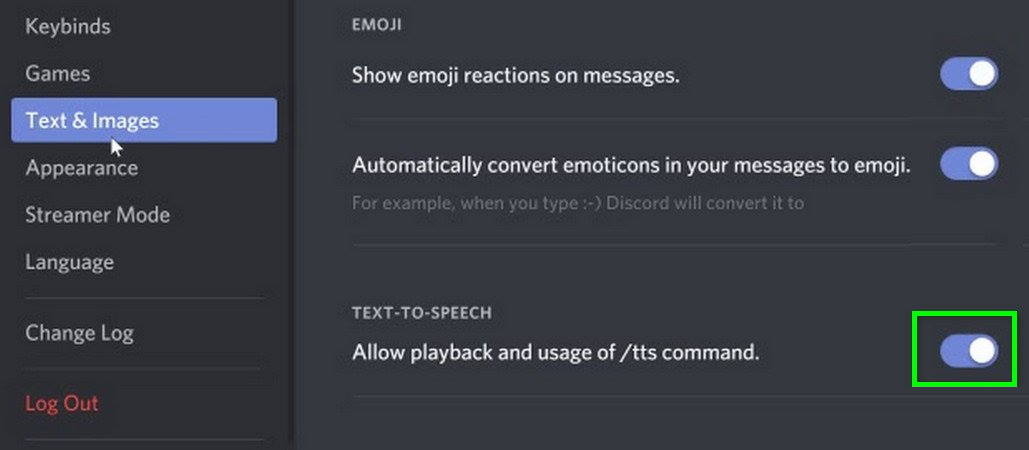 Step 2) Close the Discord app and re-launch the app.
Step 3) Go to the following option mentioned in step 1 and switch on the option Allow playback and usage of/tts command.
Changing the 'Never' option in Discord Notification
Discord has bund of settings, and you might have enabled the Text to speech feature in WIndows 10 Discord app. By enabling this feature, you might not get TTS notifications.
Step 1) Open the Discord app and go to User Settings. On the left panel, click on the Notifications.
Step 2) Select the Text-to-Speech Notifications option in the right pane of the window. Now change the option from Never to For All Channels or For Current Selected Channel.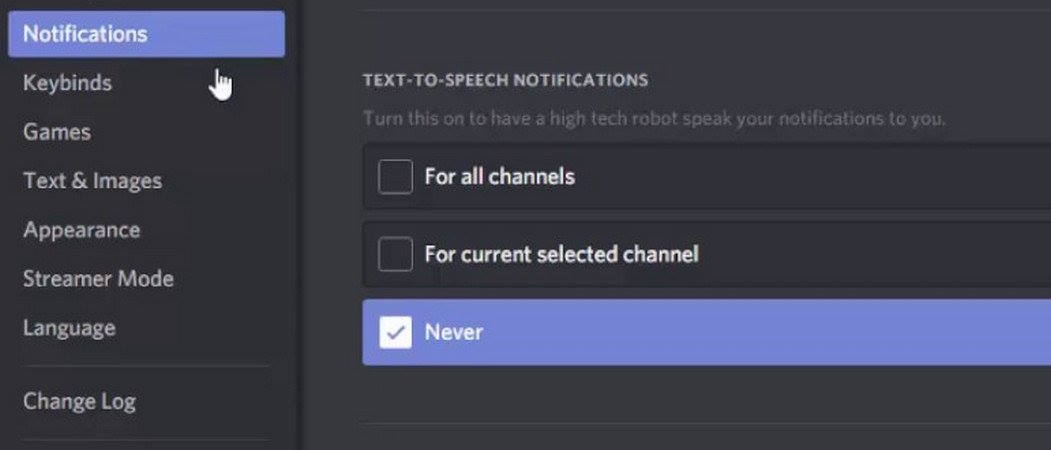 Step 3) Save the settings and close the app then re-launch Discord again.
Changing your Speaker settings to Stereo
If your stereo speaker is not configured correctly, then you might face text to speech error in the Discord server. So to use the TTS feature correctly in Windows 10, make sure to check your stereo speaker settings.
Step 1) Make sure that Discord is not running in the background and type Control panel on the windows search bar and open the Control panel.
Step 2) Go to Hardware, and Sound option then click on Sound.
Step 3) Select your Speaker and click on configure. Now under the Audio Channels label, select Stereo snd click on Next.
Updating your Windows
Step 1) Type Check for Updates in the Windows Search Bar and click on the option Check Updates.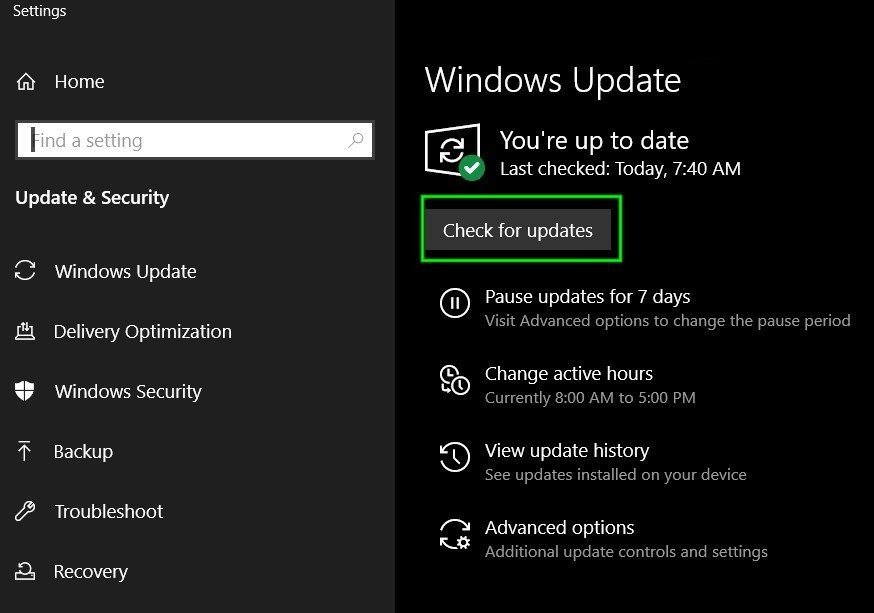 Step 2) A Window will appear; click on the Check Updates button, and window will be updates o the latest build.
If you follow these guidelines and steps, your TTS issue in Discord will be resolved.
Conclusion
Discords servers are great functionally or productivity tools for any business or organization. I hope the text to speech engine issues of your is fixed completely after following this guide. In case your still facing any issues, then let us know in the comments box below. Our technical team will help you out.