Are you getting an Unknown File Version error on your Fortnite game? Then it is probably the Fortnite Anti Cheat Error that you're encountering while launching the Fortnite game on your PC. Meanwhile, some of the players have reported this particular error notice while in the gameplay or in the lobby as well. So, there is a specific reason that the Epic Games Easy Anti-Cheat service is either not working or there are some missing files. Here we've provided a couple of fixes that you can follow below.
To recall, Easy Anti-Cheat is an anti-cheat service that prevents players or hackers in multiplayer games from hacking or cheating by any means. The enhanced AI-powered anti-cheating technology offers industry-leading security service for plenty of games and Fortnite is one of them. So, the unknown file version error may be occurring due to some conflict with the Anti-Cheat service on your game.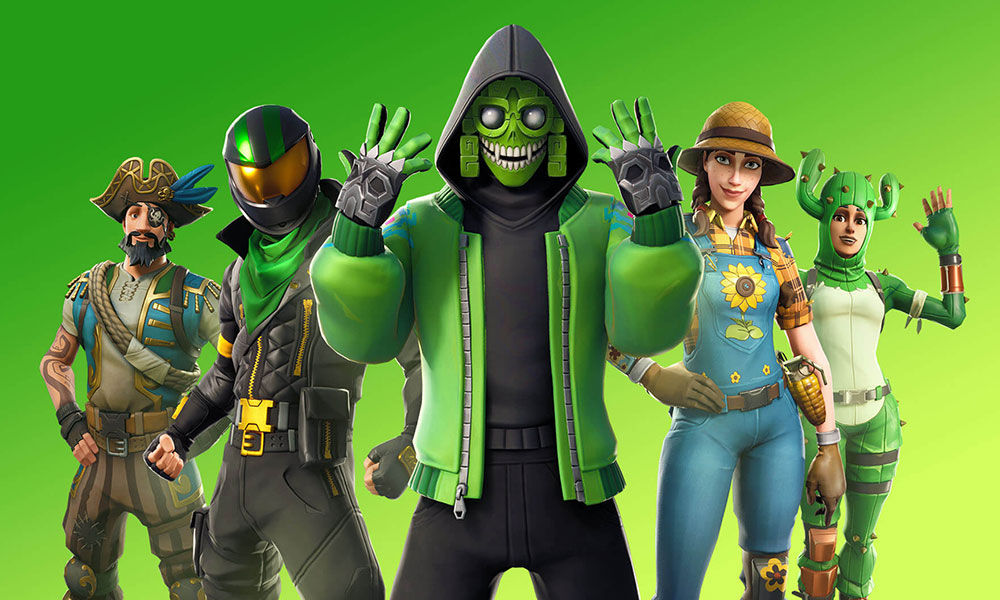 How to Fix Fortnite Anti Cheat Error: Unknown File Version
First of all, ensure that your PC configuration is compatible with the game's system requirements. Also, make sure that the internet connection is working properly. Once done, you can follow some of the possible workarounds below in order to fix the issue.
Anyone know how to fix "Easy Anti-Cheat error: Unknown file version"? from FortNiteBR
1. Reinstall Easy Anti-Cheat
As the Easy Anti-Cheat service comes preloaded on Fortnite to play over Epic Games launcher, it will be quite easy to reinstall it.
Go to the Easy Anti-Cheat folder location on your PC.

It will be like C:\Program Files (x86)\Epic Games\Launcher\Engine\Binaries\Win64.

Now, launch the EasyAntiCheat.exe file and uninstall it.
Once done, restart the computer and run Epic Games launcher.
Launch the Fortnite game and the Easy Anti-Cheat service will be added automatically.
2. Verify Game Files
Open Epic Games Launcher on the PC.
Click on Fortnite to open the Fortnite game page.
Here you will see a Settings icon (gear) next to the Launch button.
Click on Verify.
It will start verifying the game files of your Fortnite game. If there is any issue, it will automatically fix that.
Once done, you will be able to launch your Fortnite easily.
3. Update Windows including Visual C++
Click on Start > Settings > Update & Security.
Check for updates under Windows Update.
If any latest update is available, click on the Download button.
Also, make sure that you've installed the latest Microsoft Visual C++ Redistributables. (Visit download page)
4. Update Fortnite Game
Make sure that the Epic Game Launcher is fully closed. Head over to Task Manager and end a task if Fortnite game or Epic Games launcher is running in the background.
Next, open Epic Games Launcher on the PC.
Click on Fortnite to open the Fortnite game page.
If there is any pending update available, you can easily see it.
5. Close Unnecessary Programs
Head over to Task Manager by pressing Ctrl + Shift + Esc button.
Check which processes are unnecessarily running in the background and eating so much of memory.
Close all of them one by one and restart the Fortnite game to check for the issue.
6. Add Exception to Antivirus Software
You can also add an exception to Epic Games Launcher on your antivirus software under the Web Protection section. This step has fixed the issue for so many players.
Alternatively, you can exclude the Fortnite folder and the Fortnite.exe file in the Antivirus software.
Once done, restart your PC > Open Epic Games launcher and run the game.
That's it, guys. We assume that you've found these methods helpful. For any queries, you can comment below.