Although Fortnite is one of the most popular online battle royale games out there, players mostly encounter plenty of bugs or errors which is quite common. Talking the Fortnite Crew, it's a newly launched monthly subscription pack that offers an exclusive outfit bundle like a Glider, Pickaxe, or Emote. However, it seems that the subscription pack has some issues and players are encountering Fortnite Crew Can't Rejoin Bug Error. So, if you're also one of the victims, then check out this troubleshooting guide to fix it.
This particular problem is preventing players from getting renewed subscriptions and getting the latest or exclusive outfit bundles. Another way we can say that Fortnite players can't re-subscribe the crew subscription pack in 2021. To recall, the Fortnite Crew monthly subscription pack costs $11.99. Somehow the reports are coming out that multiple existing subscribers can't rejoin the service pack which is disappointing. Since the benefits are different each month, we can say that some of the affected players are unable to experience those benefits or rewards.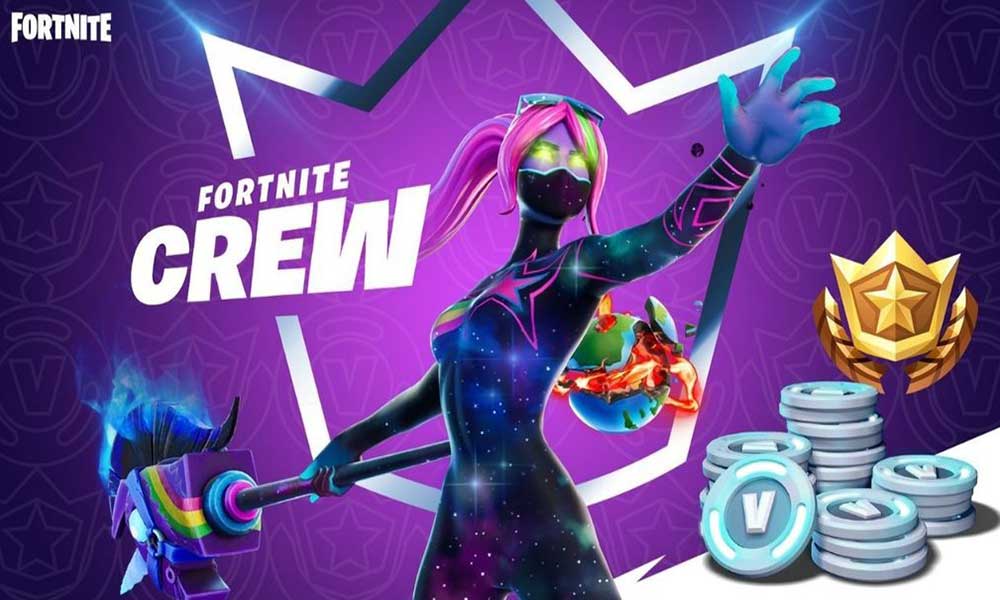 How to Fix Fortnite Crew Can't Rejoin Bug Error
Luckily, the Epic Games team is aware of this issue and they're working on it to quickly fix this bug. Meanwhile, developers are working on delayed V-Bucks payments and assured players that they may not be able to re-subscribe the service during that period of time. You can meanwhile keep checking the Fortnite Status Twitter handle for all the latest updates and info.
As we work to address this issue, some players may be unable to resubscribe to Fortnite Crew.

We'll provide an update when the issue has been resolved.

— Fortnite Status (@FortniteStatus) January 4, 2021
It's also worth mentioning that users can experience this bug across all platforms like Android, iOS, Windows, PS4/PS5, Xbox One, Xbox Series X|S, Nintendo Switch. So, there is no need to worry about or getting into panic mode. However, if the automatic subscription renewal process gets failed, PlayStation console users can also encounter Fortnite Crew Can't Rejoin Bug Error. It seems that the PlayStation users are now able to renew the Fortnite Crew.
The issues when attempting to "Rejoin" Fortnite Crew on PlayStation after a failed renewal payment have been resolved. pic.twitter.com/FNYqsMEYMS

— Fortnite Status (@FortniteStatus) January 8, 2021
According to a tweet on the Fortnite Status Twitter handle, the Fortnite Crew subscription issue is currently under investigation. We can expect a quick fix for this issue. Whereas if you're one of the Samsung device users and getting the same rejoin bug then make sure not to retry as of now. But make sure to cross-check your internet connection whether the internet speed and stability are on top or not.
Till then, stay tuned for more info. You can comment below for further queries.