Fortnite is one of the popular online battle royale games that's developed by Epic Games. The game offers plenty of characters, gameplay modes, weapons, and other stuff including the awesome animated graphics. However, some of the PC players are experiencing the Fortnite IS-BV04 Error that literally pops up whenever trying to launch the game and says can't install the game or corrupt data. Are you also getting the same? Then check the guide below.
While the Epic Games has officially acknowledged the issue and mentioned that the IS-BV04 is related to Build verification failed due to mismatched hash problem. Now, you may ask what is that? So, according to Epic Games, this error code will appear when you have a valid file & file size but the hash value of the file is incorrect. Now, this particular issue can be occurred by your hard disk using the incorrect file system which is required to install your game or it may be due to the faulty memory.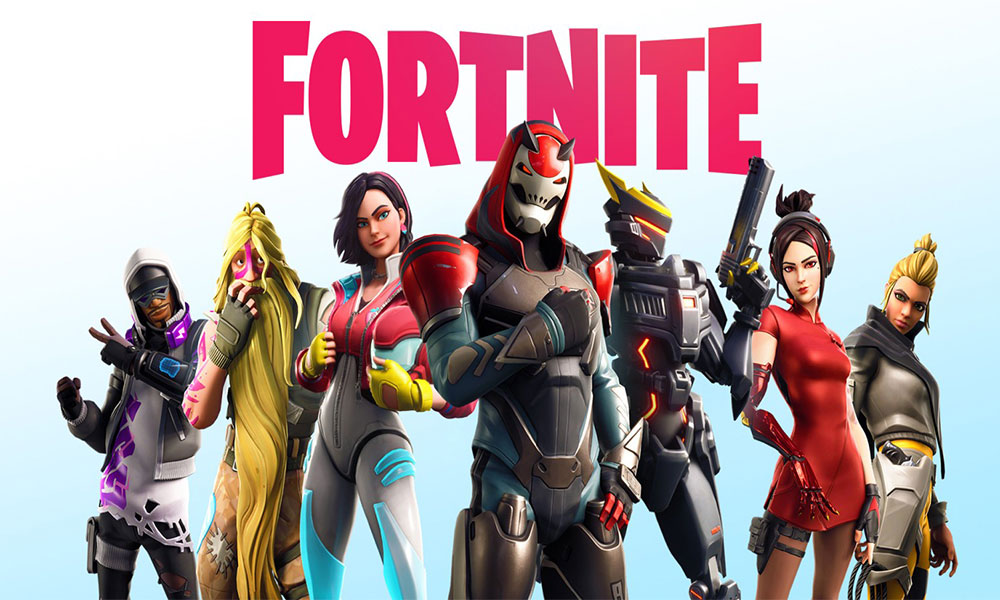 How to Fix Fortnite IS-BV04 Error: Can't Install Game or Corrupt data
So, coming to the topic, Epic Games has suggested two troubleshooting steps that should fix the issue properly. However, if these steps won't work for you, then you can follow additional methods provided by us as well. So, without further ado, let's jump into it.
1. Verify Hard Disk (NTFS file system)
Click on the Start menu on your PC.
Go to This PC (File Explorer) > Right-click on HDD where you've installed the Fortnite Epic Games launcher.
Click on Properties > Check whether the file system is showing NTFS or not. If yes, then you can follow the next method. If not, then it will be under the FAT32 file system.

So, in order to convert the FAT32 file system to NTFS, you can check this guide.

Once done, restart your PC and try to run the Fortnite game.
2. Check Memory Test
If your PC has a corrupted RAM, then this error code may appear. So, check out the following steps:
Click on the Start menu.
Type 'Windows Memory Diagnostic' and hit Enter to open it.
Click to select 'Restart Now and check for problems (recommended)' option.
The checking process will start and if there any errors found, you'll need to change your RAM at first and then run the game again. (This process isn't only for gaming. If there is seriously any issue with your RAM, don't be casual and replace it as early as possible for your PC performance)
If the game error didn't fix by following any of these two steps, then follow the below methods that can also fix the issue for you.
3. Update your Fortnite
It's always important for a game to be updated if there is any new version available. Make sure to check for the latest patch update for your Fortnite game at first and if available, download the update on a priority basis. Head over to the Epic Games Launcher and check for updates. Also, make a note that sometimes the update process may be stuck somewhere and the download speed becomes 0.0 B/s. But that's not an issue and let the system download the update.
4. Repair Fortnite
Go to This PC (File Explorer) > Open C drive or any other drive where you've installed the Fortnite Epic Launcher.

Here we assume by default that the installation path is on C drive.

So, go to C:\Program Files\Epic Games\Fortnite\FortniteGame.
Here you will see a couple of files or folders. Select Binaries and PersistentDownloadDir folders and delete them. (DO NOT DELETE Content folder)
Restart the PC and head over to the Epic Games launcher.
From the launcher, go to Library > Click on Settings menu (cog icon) on the Fortnite game.
Then click on Repair to start repairing the game automatically. If there is an issue, the Epic Games launcher will fix it.
Once done, restart the Windows system again and run the Fortnite game.
5. Reinstall Fortnite
Finally, if nothing works for you, make sure to uninstall and reinstall the game. That should work for you.
Open the Epic Games Launcher > Click on Library from the left sidebar.
Click on the Settings menu (cog icon) of the Fortnite.
Click on Uninstall and confirm the process.
Wait for the complete uninstallation. Once done, restart your computer.
Then go to Epic Games launcher again and install the Fortnite.
That's it, guys. We hope you've found this troubleshooting guide pretty useful. If you've any queries, let us know in the comment section below.