Roblox is a popular online game platform as well as a game creation system that Roblox Corporation has developed. The best part is that players can run outside programs while playing Roblox games on the platform. But somehow, some software may cause issues with Roblox, such as Error Code 272. Now, if you're also one of the victims, then follow this troubleshooting guide completely.
According to multiple reports, when Roblox players encounter this particular error code, they get disconnected with an error notice that mentions a security key mismatch. If the game loads up using exploits, the error code 272 may trigger. The error message should look like "Disconnected due to the Security Key Mismatch (Error Code: 272)" or "Lost connection due to an error. (Error Code: 272)".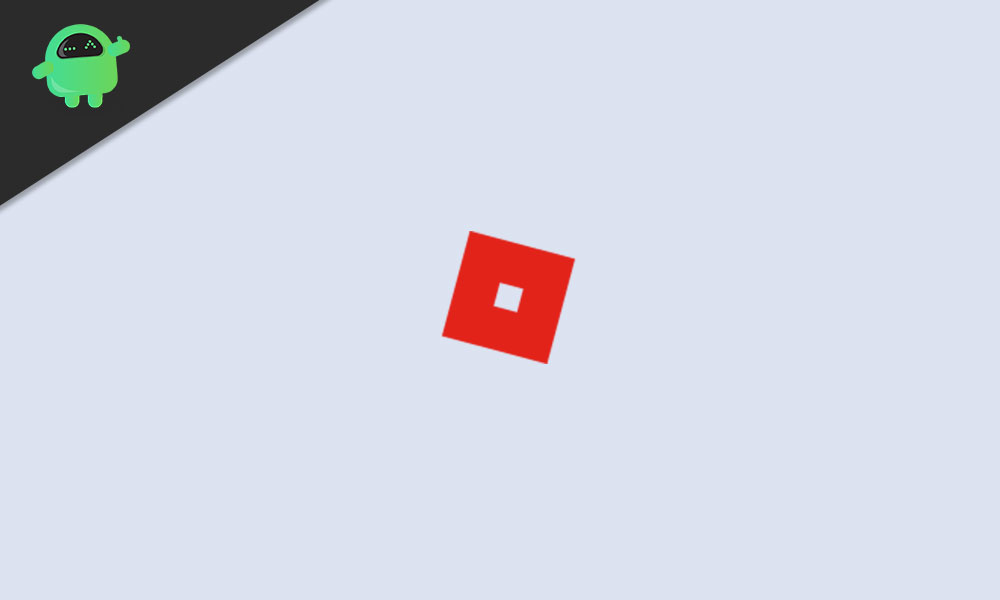 How to Fix Roblox Error Code 272
Initially, you should restart the game to check whether it bothers you again or not. Whereas you can also try running the game without using cheats, hacks, or exploits. Now, without wasting any more time, let's jump into the guide below.
1. Check Roblox Server Status
There may be some server downtime or outage issue happening in the background at the Roblox server-side that you can also check out using the official Roblox Status webpage. So, if the server issue is there, make sure to wait for a couple of hours before trying to run the game again.
However, if there is no server downtime available, you should follow the next method.
2. Update Roblox Game
If an update is available to the Roblox platform or the game itself, then install it. There is no alternative to that because upgrading to the latest version of the Roblox game will automatically fix multiple issues.
3. Remove Residual Files
Make sure to clean up your computer and the system by deleting all the residual files (leftovers) such as junk files, temporary files, system cache, other unnecessary files, etc. To do so:
Press Windows + R keys to open Run > Type %temp% and hit Enter.
Press Ctrl + A keys to select all temporary files inside the Temp folder.
Now, click on Yes to start deleting all temporary files.
If some of the files can't be deleted, skip them.
Once done, close the Temp folder > Open Run dialog again.
Type prefetch and hit Enter > Similarly, select all the files inside the Prefetch folder and delete them. [If some files can't be deleted, skip them]
Additionally, if you've recently installed any programs on the PC that may not be important enough or seems spam to you, simply uninstall the program via Windows Settings (Win+I) > Apps section.
4. Update Device Drivers
It's also recommended to update necessary device drivers on your Windows computer to run the system and installed programs properly. To do so:
Press Windows + X keys to open the Quick Start Menu.
Click on Device Manager > Double-click on the respective device driver/adapter to expand the list.
Now, right-click on the particular/active device > Select Update driver.
Click on Search automatically for drivers and the system should start checking for an update.
If available, it'll automatically download and install the update on the system.
Once done, make sure to restart your computer to apply changes.
Do the same steps for each device driver that you feel needs to be updated on your computer such as display drivers, networking drivers, USB drivers, sound drivers, peripheral drivers, etc.
5. Check Your Network
Sometimes your internet connection or the network type may cause several issues with online gaming or content streaming. If you feel that your internet connection becomes slow or the connection isn't strong enough, then make sure to check the network connection.
6. Disable Antivirus Software
Make sure to temporarily disable the antivirus software on your computer and run the Roblox game again to check for the issue. The chances are high enough that the antivirus software is blocking game files from running or fetching online due to some security measures. This trick should gonna help you to fix Roblox Error Code 272.
7. Update Windows Software
An outdated Windows OS build can also trigger multiple issues with the system performance and server connectivity or program running issues. It's better to check for available updates and always install the latest version. To do that:
Press Windows + I keys to open up the Windows Settings menu.
Next, click on Update & Security > Select Check for updates under the Windows Update section.
If there is a feature update available, select Download and install.
It may take a while to complete the update.
Once done, restart your computer to install the update.
Finally, you should try running the Roblox game again to check for the issue.
8. Try Using Another Browser
You should also try using another web browser on your Windows computer to understand whether the previous browser was causing issues with the server connectivity or gameplay.
9. Reinstall Roblox
If nothing seems working for you, then you should uninstall and reinstall the Roblox app on your computer as a last resort. It should clear all the potential cache data or glitches that may trigger the error code 272. To do this:
Press Windows + I keys to open Windows Settings.
Click on Apps to open Applications and features.
Now, scroll down the list of installed programs on the computer and click to select Roblox.
Click on Uninstall and follow the on-screen prompts to delete it.
Once done, reboot your PC to change effects immediately.
Head over to the Microsoft Store app > Search for Roblox > Install it and open it.
Now, sign into the Roblox account > Select the game which one causing such an issue.
Finally, click on Play.
However, if none of the methods worked for you, try contacting Roblox Support for further assistance.
That's it, guys. We assume this guide was helpful to you. For additional queries, you can comment below.