If you are soliciting to escape from some interesting environments in Fortnite, then here is a list of Escape Rooms you can opt for. The difficulty level abilities of these Escape Rooms depend on the map. Why would you escape? Well, just to have fun in the game with friends, or without friends.
Depending on where you want to escape from, some Escape Rooms are difficult, some are easy, while some are moderate. Here are the best Fortnite Escape Room Map Codes for April 2022.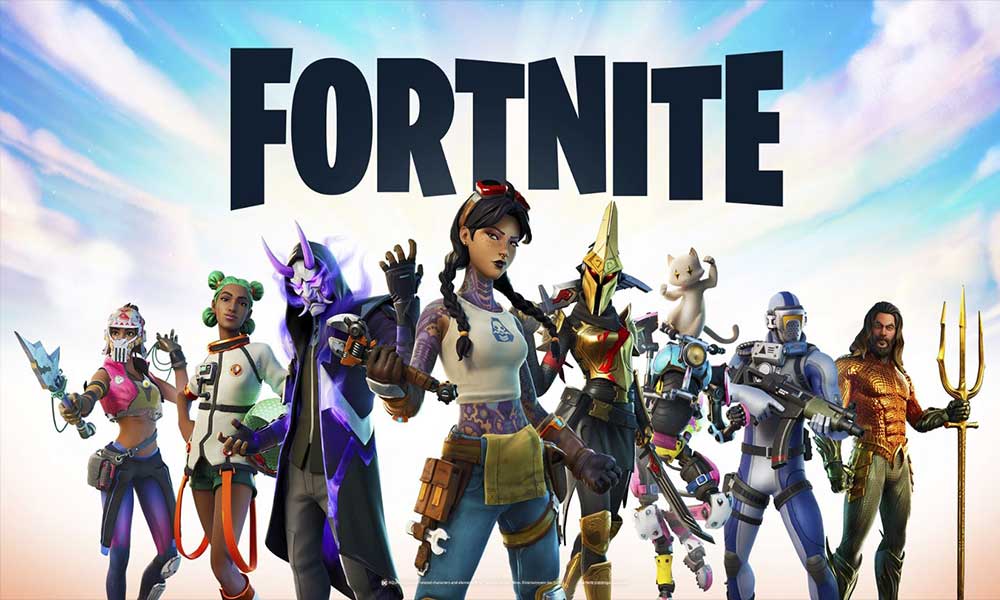 Fortnite Escape Room Maps Code
Below each of the Escape Rooms is discussed in detail one by one.
Fragments
The code for Fragments is: 8044-3325-1360
This one is a brainy Escape. It tells a story about the mind and features a number of tricky puzzles. You have to pay attention to all the clues in order to be able to solve the puzzles. This Escape helps you understand your own character better. You will get to know about your own features.
Slender-man: The 8 Pages
The code for Slender-man: The 8 Pages is: 9368-6634-9099
This Escape takes you into a forest full of fog. This has creepy factors, and you have to look for and mark 8 different pages from the Slender-man. You can find these 8 pages scattered around the map. So, just go around the map in search of the pages and get them marked. During this search, take care that you do not stare at the Slender-man for too long. This is dangerous. The stare will damage you. It is so powerful that it can even completely vanish you.
Haunted Mansion Escape
https://www.youtube.com/watch?v=9PYrkfhFQOQ&feature=emb_logo
The code for Haunted Mansion Escape is: 6541-6796-4390
This is more supernatural in nature. This Escape requires you to resolve mysteries. You have to be very attentive towards everything around you. Your smartness will help you get through the haunted mansion.
The Yacht Escape
Code for The Yacht Escape is: 2385-3342-5568
This escape, as the name suggests, is used to escape a yacht. It uses tricks and tactics and finds you a way out. To find the ways out of the map, you have to search for paths and have to unlock different parts of the map. During this search, you also have to locate items. When you head into this map, you have to make sure that your thinking cap is on. For that purpose, you have to solve a couple of puzzles.
Jurassic Park Escape Map
Code for Jurrasic Park Escape Map: 6917-1591-9781
Here you have to make your way through a complex forest while escaping and protecting yourself from dangerous dinosaurs. However, this map is a little puzzle based as you might need to find hidden spots to make it from the obstacles. Furthermore, you have to look everywhere possible so that you don't miss out on any clue for your escape.
Genius Escape Map (Hard)
The code for Genius Escape Map (Hard) is: 6992-9228-2868
This Escape technique requires the player to be smart and intelligent. You have to pay attention to minute details to escape a room. This is a tricky route. It is easy to get distracted from the right path. So be very careful. You have got to clear three levels here.
Agents Escape
https://www.youtube.com/watch?v=9PYrkfhFQOQ&feature=emb_logo
The code for Agent Escape is 8512-0541-8119.
This escape renews the spy experience that you have enjoyed in Chapter 2: Season 2 of Fortnite. Playing a secret agent's role, you have to pass through a museum following the escape map. This museum is covered with plants and shrubs everywhere. Next, you have to pass through a town and then cross tricky traps, and finally, you will obtain your target, which is a chain.
100 Rooms
The code for 100 Rooms is: 6126-3353-7805
Here you have to escape from 100 different small rooms. Some are easy to escape, and some are tricky and difficult. You will be puzzled by these rooms. You have to think and calculate to escape these rooms.
Disaster Escape
The code for Disaster Escape is 0186-6030-9828.
This escape map is full of stress for you. The escapes here are time-bound, which makes them more stressed. The escape is full of disasters trying to catch you. You will find yourself running away from a forest fire at some places, whereas at other places, it is the tsunami that you have to protect yourself against.
Then you have to evade being killed by an earthquake. In this part, you have to jump down through a sinkhole. You have to take care to jump up to the sinkhole. If you miss any jump, you will get yourself killed. Once you have cleared these disastrous parts, there comes the part with an erupting volcano.
For escaping the volcano stage, you have to search for four hidden items. All in all, this escape map is very stressful and requires you to be swift.
First Person Visual Escape
The code for First Person Visual Escape is 1211-9143-2539.
This Escape map gives you a first-person perspective, which means that it gives you an experience like that of being in an FPS. This feature, however, is not just all fun. The First-person perspective makes simple things difficult, and the jumps that were otherwise easy will get complicated.
Similarly, figuring out things around, you will also become tricky. But with your smartness, you will be able to escape well. Now, check out our Gaming Guides, Windows Guides, Social Media Guides, iPhone, and Android Guides to know more. Subscribe to our YouTube Channel to watch some awesome videos on gaming and smartphone tips and tricks.