Halo Infinite is one of the newly launched FPS action multiplayer video games by 343 Industries and Xbox Game Studios for Xbox and Windows platforms. Although developers go through a bunch of testing processes of the game before releasing them publicly, it seems that plenty of players experience several issues or bugs whatsoever. Just like other titles, the Halo Infinite players are also facing Incompatible Operating System Update your Windows 10 Error.
So, if you're also facing the same issue then make sure to follow this troubleshooting guide to resolve it. Although the error message explains the actual reason itself, it doesn't make any sense if players are trying to launch the game on a hardware-compatible Windows computer. We can expect that developers will come up with a patch fix soon. Meanwhile, we've shared a couple of possible ways to temporarily get rid of this issue.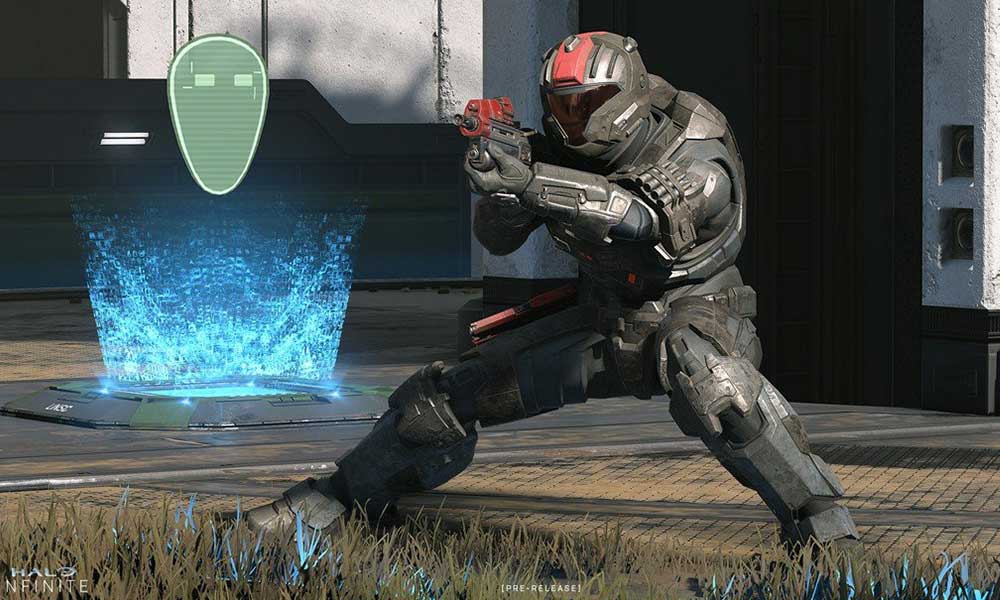 Fix: Halo Infinite Error Incompatible Operating System Update your Windows 10
It's also worth mentioning that those who are using the Windows 10 Fall Creator 1709 build, are the most ones to encounter the incompatible operating system error while trying to launch Halo Infinite. It's not a major issue and can be fixed by yourself manually. So, without further ado, let's get into it. You can check out our video tutorial below if you want.
1. Turn Off Compatibility Mode
It looks like that your Halo Infinite executable file has enabled Windows compatibility mode by default. You'll need to turn it off manually. To do so:
Launch the Steam client on your PC > Find out Halo Infinite in your Library.
Right-click on Halo Infinite > Choose 'Manage'.
Select 'Browse local files' > It'll basically open up the Halo Infinite installed game folder on your computer.
So, head over to the game folder, and right-click on the HaloInfinite exe application.
Click on Properties > Go to the Compatibility tab > Untick (Uncheck) the "Run this program in compatibility mode for:" under the 'Compatibility mode' option.
Once done, click on Apply and then OK to save changes.
Finally, reboot your PC and try running the game again.
2. Update Windows
Updating your Windows OS build to the latest version is always a good idea to fix multiple issues or glitches with the system.
Press Windows + I keys to open Windows Settings.
Now, click on Update & Security > From the Windows Update section, click on Check for updates.
If there is an update available, you can click on Download and Install.
Wait for the process to complete the installation.
Once done, make sure to reboot your computer to apply changes.
Now, you can check whether the Halo Infinite Incompatible Operating System issue has been fixed or not.
3. Verify Integrity of Game Files
Sometimes it may possible that your game files become corrupted or missing due to some issues. In that scenario, you can try verifying the integrity of the game and repairing them directly on the game client.
Launch Steam > Click on Library.
Right-click on Halo Infinite from the list of installed games.
Now, click on Properties > Go to Local Files.
Click on Verify Integrity of Game Files > You'll have to wait for the process until it gets completed.
Once done, just restart your computer, and check for the issue again.
4. Always Keep your Game Up-to-date
It's needless to say that always keeping your game up-to-date can fix multiple bugs or issues that you may experience with an outdated game version.
Open the Steam client > Go to Library > Click on Halo Infinite from the left pane.
It'll automatically search for the available update. If there is an update available, make sure to click on Update.
It may take some time to install the update > Once done, make sure to close the Steam client.
Finally, reboot your PC to apply changes, and then try launching the game again.
That's it, guys. We assume this guide was helpful to you. For further queries, you can comment below.