Almost every aspect of our lives is influenced by television, whether it is entertainment, news, education, culture, weather, sports, or even music, all thanks to the advent of music videos. More ways are being made available for people to view TV than ever before. We now have access to a plethora of excellent as well as inappropriate TV content that is available.
Many of us consider TVs luxury items, which can be frustrating when they stop working in the first couple of days after their purchase. Apart from these, Smart TVs have become much more popular recently. Roku, in partnership with Hisense, has launched a TV. Sadly, that TV faces black screen issues, and even issues like no pictures are displayed, but the audio is playing. We have discussed the same thoroughly with the possible solutions. All you have to do is simply follow the steps and try to tweak the device as we discussed.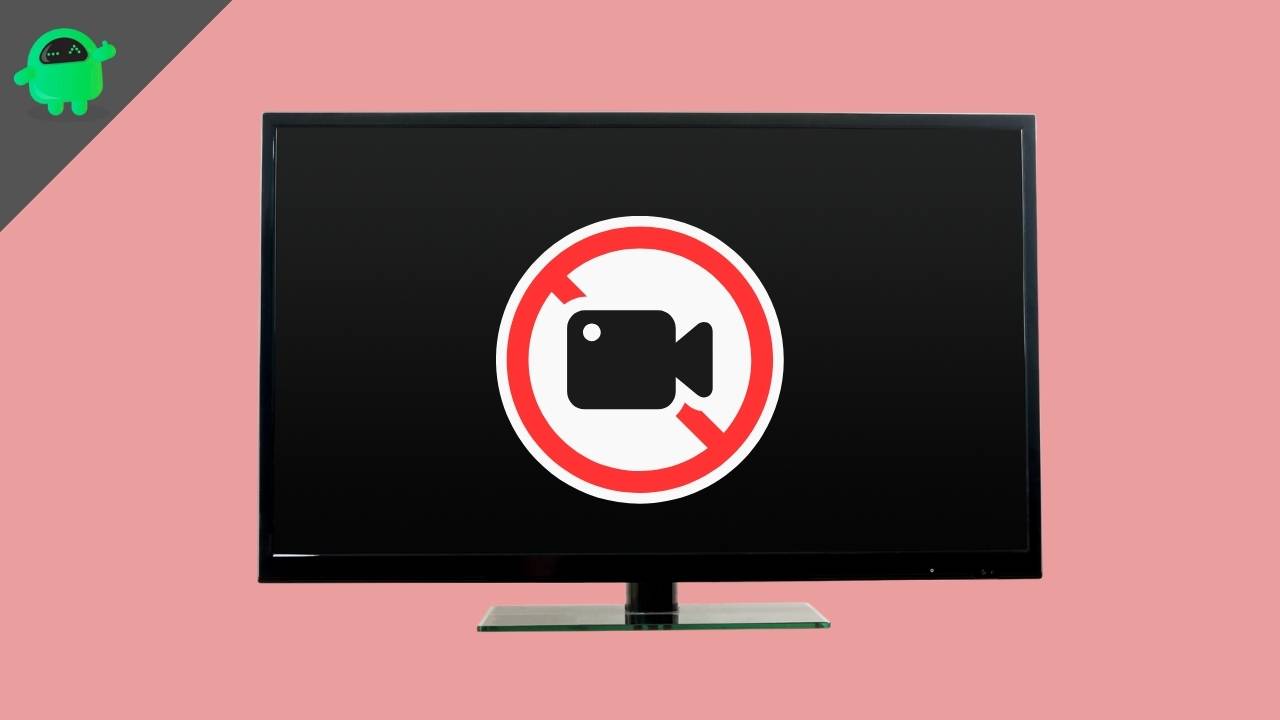 Reason Why Black Screen on a Hisense TV
In some cases, black screen problems on Hisense TVs are caused by an improper power supply. Similarly, it might occur when there is a sudden power drop in the electricity.
If the television faces these types of problems, then you may experience the black screen issue on your television set. In other cases, you can have problems due to weak signals provided by the cable or satellite TV service providers. Sometimes it may happen due to improper installation or bad cable connections in the mainboard.
Why Does Roku TV Only Playing Audio and No Picture?
We have been researching and contacting Hisense Support, as well as searching through multiple online forums, and have finally been able to determine that the no picture but sound problem with Hisense Roku TVs is caused by faulty internal settings, which is not a major bug. We have also devised a solution that you can imitate and try to fix the TV yourself.
How to Fix Roku Black Screen of Death on Hisense TV?
Method 1: Restart your Hisense TV with a power cable
You have to turn the TV off and back on. It helps to refresh Roku TV's software and fixes any bug that might cause the Hisense TV's black screen. Also, unplug all the external USB devices. Follow the steps below for the step-by-step procedure:
Step 1: Turn off the television using the power button on your television's remote control, wait for 30-40 second and then turn it back on.
Step 2: If the screen remains black, switch off your Hisense Roku TV and unplug it from the electrical outlet. Again wait for 1 minute.
Step 3: Reconnect the television plug to the electrical outlet and turn on the television to see whether it's working or not.
Method 2: Verify that all the wires and HDMI cables are connected properly
Take a look at any issues with all the cords, which include the coaxial cable, enter cable, power cable, DVD player cable, and television wires. Verify that every one of the wires linked to your TV is efficiently connected to the suitable ports with the aid of analyzing the back of the device. Reconnect any wires or connections which might be found to be free or only partially attached to the port. After double-checking all wires and circuits, see if the black display remains there. If you discover a damaged cable after checking the cable connections, repair it earlier than checking to see if the trouble with your Hisense TV's black display has been resolved.
Method 3: Switch to a different power outlet
If your remote works perfectly and the wires and connectors connected to the Hisense TV are properly connected, your electrical outlet is likely defective, and your television isn't getting a power supply. To resolve the Roku TV black screen issue, find a nearby outlet and connect the TV power cord to it.
Method 4: Check Hisense screen for Backlight Damage
When your TV still displays a black screen despite you trying multiple methods, there is a possibility that it is having this problem due to poor backlight and brightness. As a result of defective backlights, your television screen becomes dark, and you cannot see the picture.
How to Check for Damaged Backlight?
Step 1: Turn on your Hisense TV.
Step 2: Turn off all the lights, then activate a flashlight and shine it at your TV and try to see if you can see any of the content.
This could mean that your television has backlight harm if doing so makes the content or film visible. The picture is not visible when the backlight is defective and your television display turns dark. In this situation, the backlight should be replaced by a Hisense service center or repair shop.
Method 5: Factory Reset Hisense TV
When you keep getting the black screen on your TV, there might be a problem with the internal setting of the television. There is a possibility that an update has damaged the software. The problem may be caused by a third-party app installed on your television. Restoring the factory settings is one of the most effective ways to fix any software problem that you may have.
Using this method can be a very helpful tool for solving various problems. When resetting a TV, it is important to remember that all the settings will be erased. This includes the settings for the backlight, the display, the downloaded content, the saved preferences, and even the TV's data. Using this method, the Hisense TV black screen of death can be fixed most effectively.
Here are the steps you need to follow to perform a factory reset on your device:
Step 1: Press the * option button on your Hisense remote control four times.
Step 2: Press the home button on your Hisense remote.
Step 3: Click on the settings button by scrolling down.
Step 4: Once you have scrolled down, you should select the system.
Step 5: Select Advanced system settings from the list.
Step 6: The device will be reset after selecting the factory reset option.
Step 7: Navigate to the bottom of the page, and select factory reset everything.
There is also an option to factory reset your TV without using a remote if none of the above methods work for you. Just follow the instructions below:
Step 1: Locate the reset hole marked with a reset label on the back of your television.
Step 2: Using a pin or paper clip, press and hold down the reset button for 20 to 30 seconds.
Step 3: Your TV will now restart and will go through a process of factory reset.
How to Fix If Roku TV Have Sound But No Picture Showing?
Method 1: Soft Resetting Hisense Roku TV
There may be a technical issue when you only receive sound rather than visuals on your Hisense TV. A technical issue could cause a black screen on your Hisense TV. Hisense black screen issue but has sound can be resolved by a soft reset.
Step 1: Press the home button five times on your remote control.
Step 2: Press the up button.
Step 3: Twice press the rewind button.
Step 4: twice press twice the fast-forward button.
Method 2: There is also a second method you can try, which involves following the steps outlined in Fix Roku Black Screen of Death on Hisense TV above.
Conclusion
The steps mentioned above should fix your problem, but if they don't fix it, then you should contact Hisense for repairs. If the problem cannot be resolved using the above troubleshooting steps, you must contact Hisense for repair as soon as possible.It should be noted that if the problem is caused by a hardware failure, for example, a bad power supply, a faulty T-con board or a defective screen, then it should be handled by a service center.
Below are some tips on How to Avoid Black Screens on your Hisense Roku TV:
Make sure your Hisense TV and its cord are always clean

You should check the wires after a few days' gaps to prevent loose connections.

You should ensure your software has been updated to avoid such small problems in the future.

Check the cables to see if they are damaged or getting old. Make sure you know where they are by checking them often.