Lost Ark has a unique story and is right now known as one of the great PVP MMORPG out there. The late-game diversity has really fun and chill content, which you can actually progress with, unlike other games which force you to play raids and dungeons only. Furthermore, in the colossal world of Lost Ark, you will get a lot of collectibles along with cool aesthetics.
Well, in my opinion, it is one of the best MMORPGs I've played. It has fluid combat, innovative raids, an interesting story, and pretty good ENG Voice Acting that easily make a place on the player's heart. But, unfortunately, it is undergoing a lot of hurried discussions because of some unavoidable error.
That's right! For some users, the game becomes unplayable due to a Lost Ark connection timeout or not launching error. When we heard about this, our team started investigating and finally got something for you guys using which connection timeout or not launching issue automatically get fixed. Therefore, make sure to be with the comprehensive guide until the end.
Is There Any Fix Available?
Yes, there are a couple of fixes available that you can use to resolve this connection error. But, as these fixes are mentioned by other users worldwide on different forums that we have gathered and mentioned in this guide, so possibilities are there that these fixes may not help you depending upon how severe the issue is. So, now let's start with the methods to fix this issue:
How To Fix Lost Ark Connection Timed Out Error
Here is some workaround that you can try out to get rid of this issue. So, you just have to make sure to perform them carefully:
Fix 1: Reboot Your Device
You may be facing connection timeout errors due to temporary bugs on your device. Well, actually, whenever we visit or open any application, our device stores a stale copy of that to ensure that next time we try to access the same, we wouldn't have to wait for long.
However, over time, these cache data gets older or sometimes due to some system issue getting corrupted, impacting our device performance. So, to remove those cache or temporary files, it is crucial to remove them all by rebooting the device. Therefore, it is suggested to first reboot your Windows PC before trying any of the mentioned fixes in this guide.
Fix 2: Check The Servers
Sometimes, it's not our fault behind the issue. That's right; there are also chances that the game servers may get down due to maintenance purposes. However, if this is a result of a server problem, you are probably not the only one who is suffering from this issue.
Therefore, to check if other players worldwide are getting the same error, you can simply hover to the DownDetector website and check how many players from your region reported the same.
Also, to get all the latest information regarding any type of issue with your game, it is recommended to follow the official developer team on their Twitter handle because the Lost Ark team always notify their users if there is an issue going with their servers.
Fix 3: Make Sure Your Device Is Running On Latest OS
We have noticed that an older OS version is also the reason behind connection timeout or not launching error in many cases. Therefore, it is possible that this could be another reason you are getting this error in your case. So, I will suggest you check if your device is running on the latest patch available for your PC or not.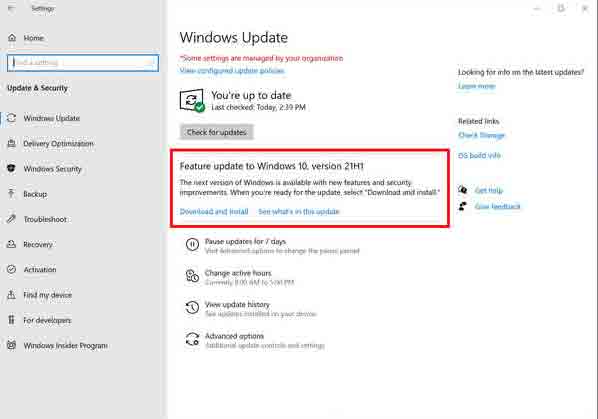 Meanwhile, to check it, you can simply hover to the Start menu and search for Windows Update. After that, tap on Check For Updates button. Thereafter, wait and watch if there are some updates available for your device or not. If so, then immediately download and install it on your device. Then, again check if the connection timeout or not launching error gets fixed or not.
Fix 4: Update Your GPU Driver
Although the drivers get automatically updated while you update your Windows, but sometimes the manufacturer may roll out some minor patch updates to fix the bugs and improve performance. Therefore, it is very crucial to update those minor patch notes. Well, to do so, you need to follow these guidelines:
First of all, right-click on the Windows

Start

button and select the

Device Manager

option.

After that, locate and expand the

Display Adapter

section.

Thereafter, right-click on your GPU manufacturer name and select the

Update Driver

button.
That's it. Now, wait until your GPU driver gets updated. Once done again, try running the Lost Ark to check if the issue gets resolved or not.
Fix 5: Check Your Internet Speed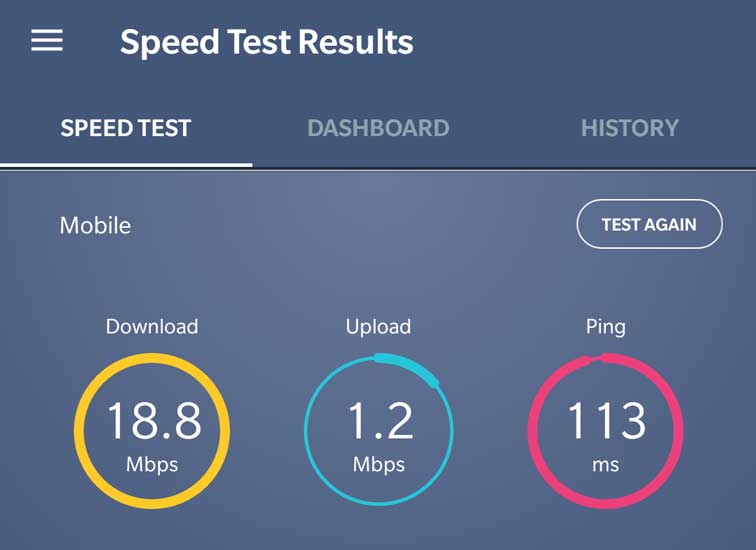 It looks like the reason behind the connection timeout error will be a poor connection problem from your end. So, having a good and decent speed internet connection is the most imperative thing we need to have in order to play this game without getting into any loophole of errors.
Therefore, you can simply check your internet connection speed from the Ookla speed tester website. However, in case you find that the connection is not proper, then contact your ISP provider and register your complaint. Thereafter, most probably on the same day or the next day, the engineers will fix the connection issue.
Fix 6: Power Cycle Your Router
Well, in a situation by the above method you've found out that the internet speed of your modem or router is not so good, then first contact to your ISP. But, until your ISP provider fixes it, you can try power cycling your router to make sure that there is no problem occurring from your end.
Therefore, you can simply turn off the power switch and plug out all the cords. Thereafter, wait, and after some time, plug in all the cables back to your router. Then, turn on the power button and wait for the lights to again start blinking up. So, once done, again check your connection speed.
Fix 7: Run The Game Using Admin Rights
If you haven't tried this out, then we suggest you try this before doing anything. Yes, you can run your game using admin rights. So, to do so, you need to follow some quick and straightforward steps. Therefore, let's take a look at those steps:
Initially, go to the desktop and right-click on your Lost Ark.exe icon.

Thereafter, select the

properties

option.

Now, switch to the Compatibility tab.

Then, checkmark the box located beside the

Run This Program As Administrator

. After that, hit the

Apply

button followed by

Ok

.
That's it. From now whenever you open the game, it will run with admin rights. So, run the game and check if it helps fix the connection timeout or not launching issue.
Fix 9: End Background Task
Sometimes, excessive background running process will be the reason behind this issue. So, you must check if there are any background applications that are consuming a lot of resources, then end them one after the other. Therefore, to do so, follow the path:
Right-click on the Start menu > Task manager > Processes tab > Select the applications and hit the End Task button.
Fix 10: Reinstall The Game
If not a single method is mentioned above in this Lost Ark fixing guide helped you, then the last option left is to reinstall the application. Well, there are chances that some of the game files get missed on your PC that will only fix when you reinstall your applications. So, simply uninstall the existing application from the Add Programs option under the Control Panel. Then, reinstall it on your device. After that, check if the connection issue gets resolved or not.
So, that's all on how to fix if the Lost Ark is suffering from a connection timeout or not launching error. We hope that the guide helped you. Furthermore, in case you want more information on this, comment below.