In this tutorial, we will show you how to successfully complete the Monopoly Challenge in BitLife. This real-life simulation game has never been short on offerings. Right from your birth to the time of your death, you will have to take pretty important decisions. These decisions will in turn shape your overall lifestyle. Right from the instance, you pass out of high school, you will have to wisely choose a career option. You could select from the dentist, chef, farmer, among others.
Some little ambitious one could even try and become President or Prime Minister. What further adds to its intriguing factor is the plethora of challenges that it gets blessed with. In this regard, Surprise Millionaire Challenge, Dog House challenge, Tiger King challenge, House Flipper Challenge are just some of the noteworthy ones. And now the Monopoly Challenge has made its way over to BitLife. In this tutorial, we will list out all the necessary instructions that are required in completing this challenge. Follow along.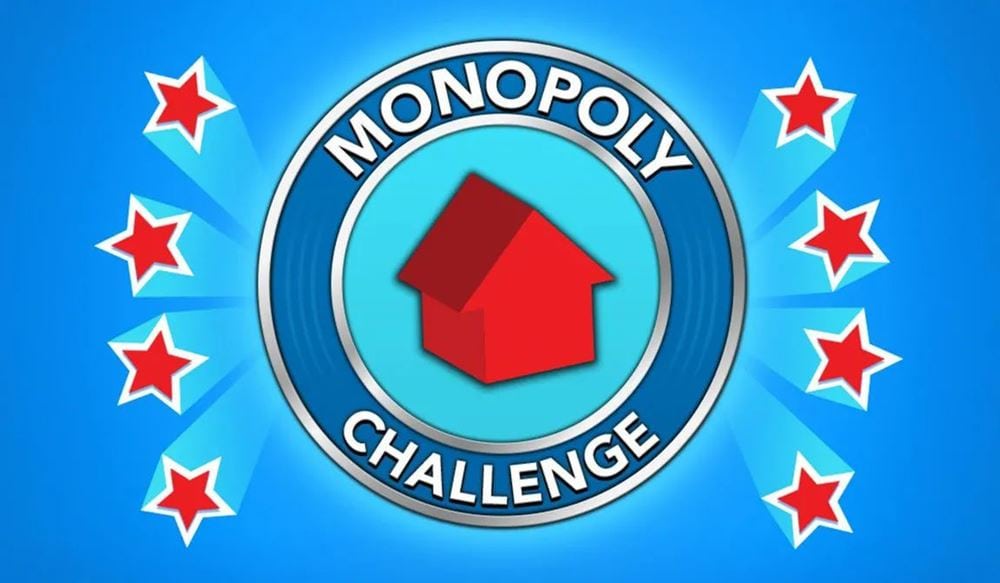 How to complete Monopoly Challenge in BitLife
All in all, there are a total of six requirements that need to be done from your end. These are as follows:
Start the first-generation life
Own 1 palace
2 Castles
3 haunted houses
5 log cabins
10 townhouses
Let's check out each one of these quests in detail.
First Generation Life
First and foremost, you will need to start a new first-generation life. If your character is part of any other generation, then it wouldn't be able to qualify for this mission. The reason why this requirement was set in the first place is to make sure that you don't end up playing with a character who is already a billionaire. Since most of its requirements call for purchasing property, this would have given you an added advantage. So to avoid that, the game requires you to have a fresh and new character.
Once your character begins to age, you will have to make sure that it manages to get hold of a high paying job. In that regard, the actor's job should be your go-to choice for the Monopoly Challenge in BitLife. For that, you will have to also remain fit and healthy throughout. Likewise, go to the gym and evening walk, have a healthy diet chart, and avoid alcohol and drugs as well. Then in the initial phase, you could apply for a voiceover actor job.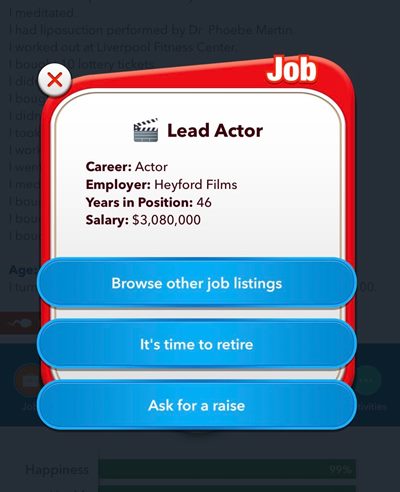 Keep on working hard every year and your efforts will definitely be rewarded. It will elevate you to the role of actor and then a lead actor. Along the same lines, you could also go for photoshoots, advertisements, interviews to earn more bucks. Likewise, keeping an active social media platform will also help you a lot. Keep all these points in mind and you will then have enough money in your pockets to head over to the buying spree, which is the next requirement in the Monopoly Challenge in BitLife.
Buying Properties
You will now have to purchase properties, a lot of them to be precise. These include 1 palace, 2 Castles, 3 haunted houses, 5 log cabins, and 10 townhouses. All of them might not be available at the same time, so you will have to refresh the game's Assets tab every year. Getting your hands on a haunted house is quite random and is mostly based on luck.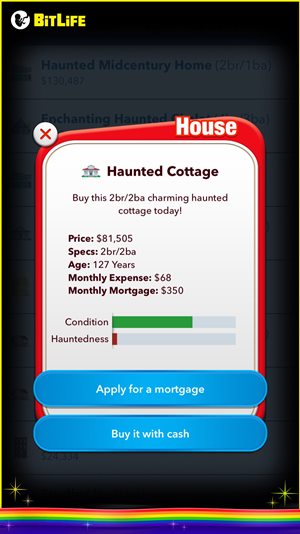 If we talk about castles and palaces, then it calls for visiting certain specific locations. For example, you might be able to purchase a palace in the United Kingdom. Likewise, there is a high probability of finding a castle in Scotland. However, as mentioned before, it isn't in your hands as to when they might appear in the game. You could age every year, refresh the assets section, and try your hands on purchasing these properties.
So this was all from this guide on how to complete the Monopoly Challenge in BitLife. If you have any queries, do let us know in the comments section below. Rounding off, here are some iPhone Tips and Tricks, PC tips and tricks, and Android Tips and Trick that you should check out as well,