Detrick Geilenkirchen Connection Failed error in Warzone 2 & MW2 is a connection that can appear on any device you use to play the game. This error is not specific to the game; the issue is usually with your connection. So to fix this, you need to try some connection issue fixes or workarounds.
If you are stuck with this error on your screen, this article should help you. Here, we have listed some standard solutions you can try from your end to resolve the problem. So without any further ado, let's get into it.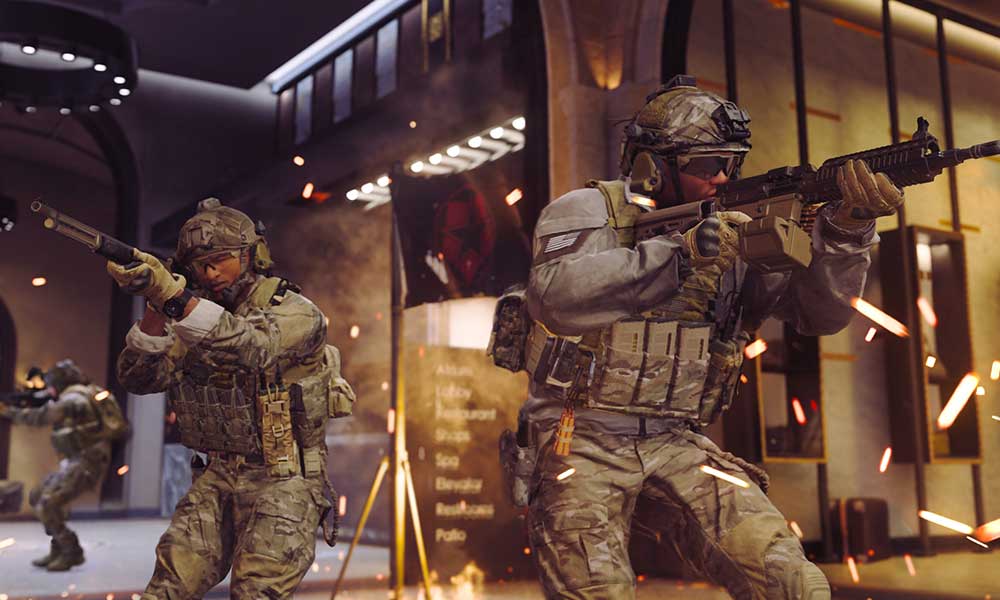 How to fix Detrick Geilenkirchen Connection Failed Warzone 2 & MW2?
The solutions mentioned here are essential and should work irrespective of the device you choose to play the games.
Reset your WiFi:
Resetting the WiFi is simple, and it takes only a few minutes. Just go to your router and remove the power chord connected to it. Keep it disconnected for a few minutes, then connect it to the power source again.
After the router turns on again, reconnect the WiFi and check whether the Detrick Geilenkirchen connection failed issue is resolved or not. If it still shows the error, try the next solution.
Turn off your firewall/ antivirus:
Antivirus and firewall applications on our computers act as a defence barrier when connected to a network. It blocks out specific services and applications that it does not see fit. There is a chance that your firewall blocks your game's access to the servers. So turn off your antivirus and windows defender entirely and check whether that resolves your issue.
Try the next solution if turning off the antivirus/ firewall does not help with your Detrick Geilenkirchen connection failed issue.
Don't use VPN:
We often use VPNs to keep our locations and devices private and secure when connected to the internet, especially when connected to a public network. But this can work against certain situations. The error with Warzone 2 & MW2 could also be related to you using VPN. So turn off your VPN service and try logging in via the games.
If it still does not work, try the final solution mentioned below.
Reset your console:
The console you use for your game might have developed some inconsistencies over time. It would be best if you cleared it up to ensure the device runs optimally.
Depending on the model you are using, the process for resetting would be different.
For PS4 users:
Log in to your account.
Navigate to Settings.
Select Initialize PS4.
For PS5 users:
Turn off the PS5 console by pressing the power button. The power indicator will blink for a second before turning off entirely.
After the console turns off, press and hold the power button again; this time, don't let go of the control until you hear two beeps.
After the two beeps, connect the controller via the USB port and press the PS button.
The Safe Mode menu will appear on your screen.
Select the option Reset PS5 using the controller.
For Xbox users:
Press the Xbox button to open up the guide.
Select Profile & System.
Navigate to Settings and then select System.
Then select Console Info.
After that, choose Reset Console, and you will find two options here: Reset and remove everything and Reset and keep my games and apps.
Select the latter one, as you only need to reset the console and not delete everything.
So these are all the solutions to fix the Detrick Geilenkirchen Connection Failed Warzone 2 & MW2 error. If you have any questions or queries about this article, comment below, and we will get back to you. Also, check out our other articles on iPhone tips and tricks, Android tips and tricks, PC tips and tricks, and much more for more helpful information.