I am a gamer and an app like Discord is like heaven to me. It is perfect for me to connect with my gaming friends and other communities. It is quite straightforward to use and the best part about it is the interface. The platform was first only targeted at gamers but now different people across the globe use it. Discord is definitely a worthy platform where you can share files and messages with unique members or a community, which is referred to as a server.
There are several other things you can do to enhance your experience, like connecting Discord to YouTube and Spotify. The app allows you to share videos, images, internet links, music, and more. However, the size limit for a freemium account on Discord is 8MB. If you want to transfer files larger than this on channels, then you will have to get a Discord Nitro account. Today, we will be talking about how to share files on Discord, as it is not a straightforward process.
Sending Files on Discord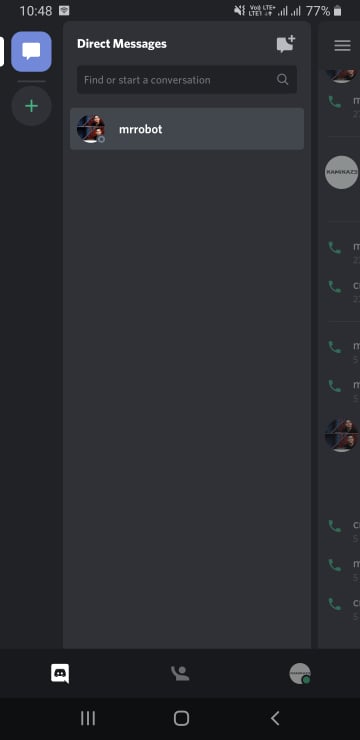 Step 1: Open Discord and select the channel or friend's direct message where you want to send the file.
Step 2: Once you click on the channel, you will see an image icon on the bottom left corner; tap on it. This will open your device's gallery and other file type sending options.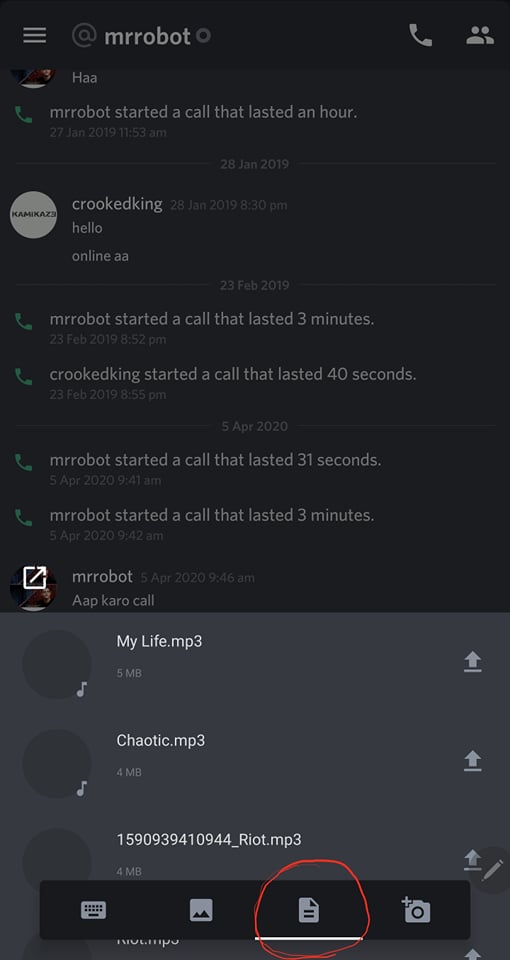 Step 3: Tap on the files icon, which looks a sheet of paper folded from one corner.
Step 4: Select the files you want to send.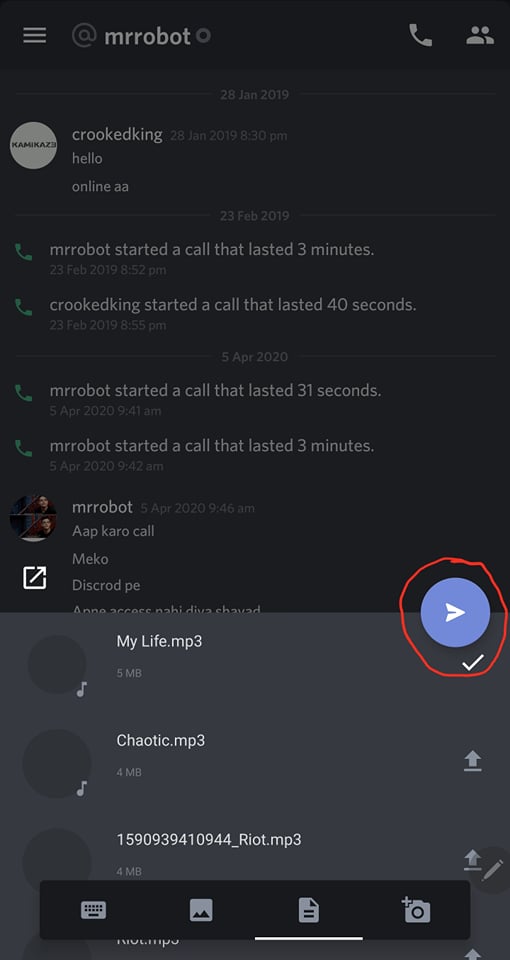 Step 5: After selecting the file, you will see a blue paper icon. Tap on it to send the file to the selected channel or friend.
Note: Discord's free account only allows you to send files up to 8MB.
Also Read: How to Fix Discord Can't Unmute Browser
Discord is a great platform to communicate via text, voice or video with friends and communities. The file sending ability makes it a better platform. However, the size limitation is definitely a drawback. Still, if you are using Discord as your secondary communication platform, then it is worth it. If you need any other guide related to Discord, then let us know in the comment section.