Discord is one of the most popular VoIP and instant messaging platforms for communities. But what will happen if you find that you're unable to unmute due to some reasons on your Discord site via the web browser. Well, it seems that the Discord browser interface is having some bugs, and Discord users Can't Unmute Browser. If you're also facing the same issue, you can follow this troubleshooting guide.
Although the Discord support team hasn't mentioned the proper reason behind it and hasn't released any official fix yet, some advanced users have already found a couple of ways to resolve such an issue. But keep in mind that your web browser is up-to-date to its latest version which is really necessary to get the job done very easily.
Meanwhile, we'll also recommend you ensure that whether your audio input device is set correctly or not from the Discord Settings menu. Last but not the least, ensure that your connected audio device is working well and doesn't have audio-related issues whatsoever. These three requirements need to be followed prior to getting into the methods below.
How to Fix Discord Can't Unmute Browser
Here we've mentioned a couple of possible workarounds in order to resolve the particular issue that includes downloading the Discord desktop application twice on your computer, using the incognito/private window mode on your web browser, switching the audio input device, etc. So, without wasting any more time, let's jump into it.
1. Switch Audio Input & Output Device
Keep in mind that this method will only work if you have an alternative audio input device to connect to your computer in order to check whether another audio device is working or not. In some cases, the chances are high that your currently connected audio input device doesn't work for some unknown reason and you really can't help it.
Also Read: How to Adjust Audio Quality in Discord Voice Channels
So, try connecting and checking the audio input device by using a headphone or another speaker. Additionally, you can use an external microphone if you don't have a headphone with an inbuilt microphone or a speaker. To do so:
First of all, make sure to connect your alternative audio input/output device to your PC/Laptop.
Now, open Discord desktop app > Go to Settings.
Click on the Voice & Video option from the left pane.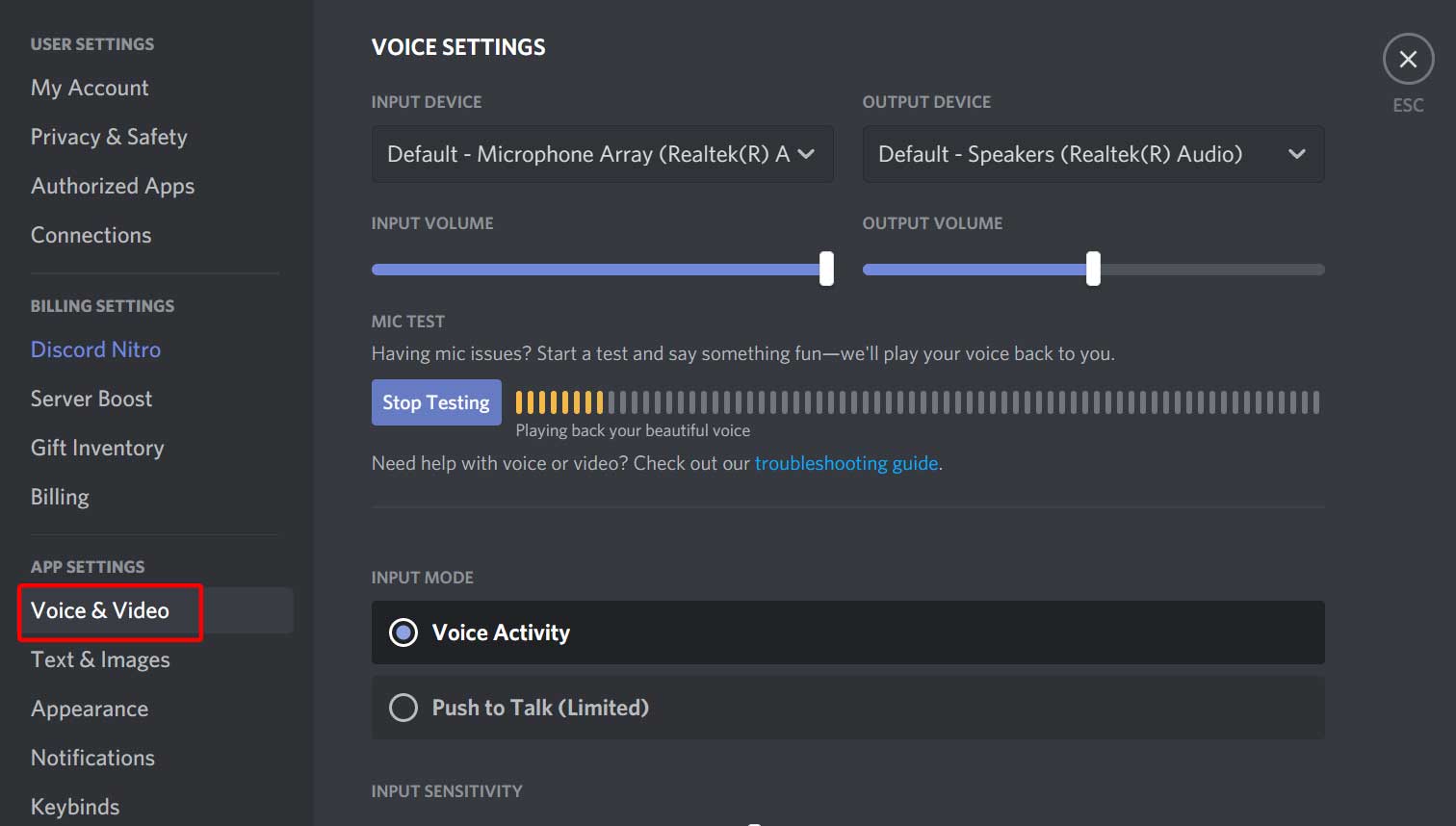 Next, select your connected alternative audio device as an INPUT DEVICE or OUTPUT DEVICE.
Finally, you can try MIC TEST by clicking on the Let's Check button.
Alternatively, you can try to unmute your profile from the Discord browser interface to resolve the issue. If the unmute option starts working, you can remove the alternative audio input device.
2. Use Incognito / Private Window
If the first method doesn't work for you, try using the Incognito or Private Window mode on your web browser whether you're using Chrome browser or Mozilla Firefox. This trick will basically use the cache-free or cookies-free browsing mode that doesn't save the site-related data on the system. That means you'll be able to use the site with all the latest changes.
It can also possible that somehow your web browser has stored previous cache data of the Discord site that's troubling your browsing experience. To do this:
Launch the web browser on your computer. For example, here we're using Google Chrome.
Now, click on the hamburger menu icon from the top-right corner.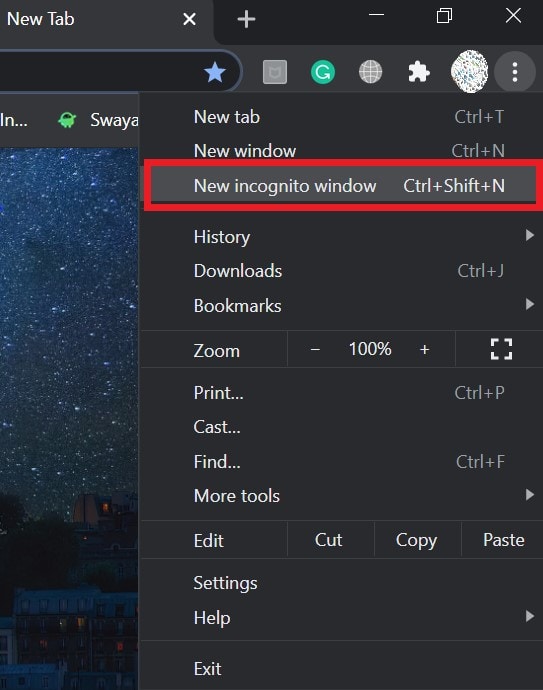 Select New incognito window from the list. [You can also directly press Ctrl + Shift + N keys to open a New incognito window]
Visit the Discord website and Log in to your account.
Once signed in to your profile, make sure to try to unmute your microphone.
If you're successful then go back to the normal browser window and clear the cache/cookies to refresh the site data by clicking on the lock icon next to the site URL.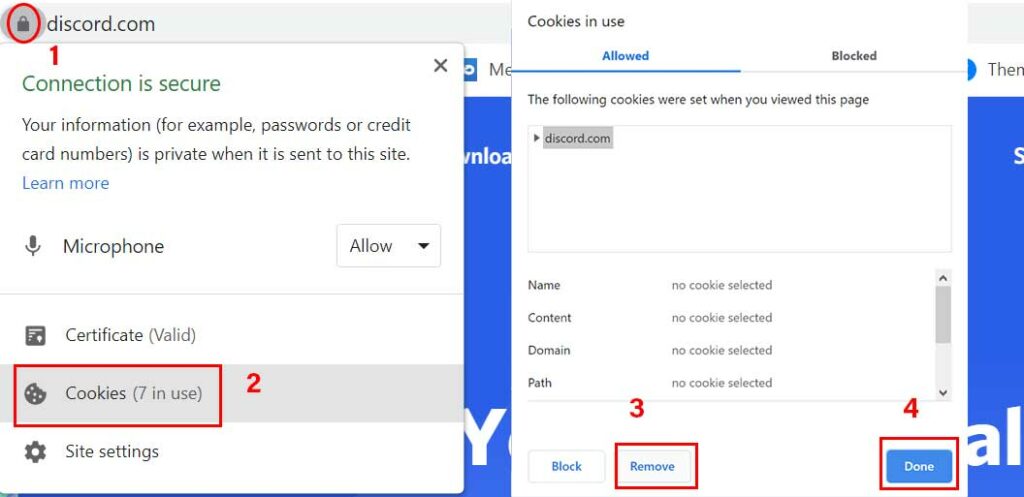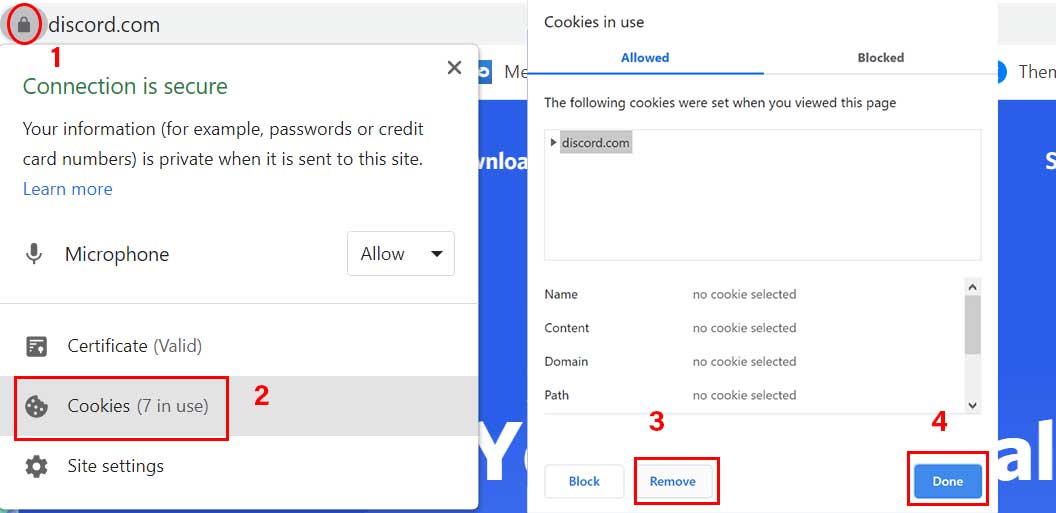 Once Discord site cookies removed, you can press Ctrl + F5 keys to completely refresh the page.
It may also ask you to log in to your Discord account again.
Do the same and you should be able to fix the Discord Can't Unmute Browser issue.
3. Use Another Browser
If in case, you're using a Chrome browser then make sure to try loading Discord via the Mozilla Firefox browser or vice-versa to cross-check the issue that whether the problem is happening from the browser-end or not.
4. Download Discord Desktop App Twice
If you're still receiving the particular issue on your Discord profile using the browser, we'll recommend you to download the Discord desktop app twice to fix the issue in another way. It means you'll have to click the download button two times and then refresh the browser once the download completes.
Although this method doesn't make any sense, some of the affected users have found this trick useful and that's why we're sharing this method. To do this:
Visit the Discord website on your browser > Click on the Download button for Windows. [Make sure to click on the Download button two times instantly]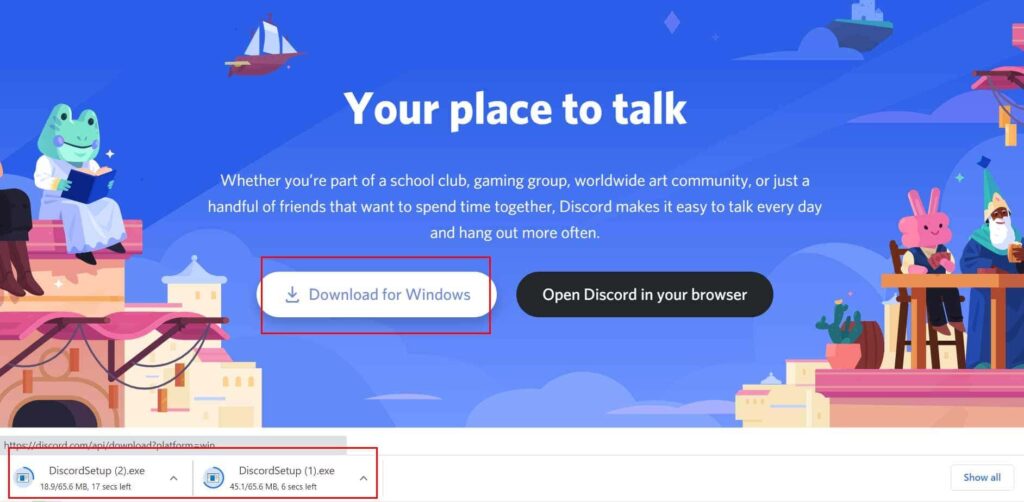 Once both the installer files downloaded, press Ctrl + F5 keys to forcefully refresh the site.
Additionally, close the browser completely, and relaunch it again.
Finally, you should try to unmute your microphone to check for the issue.
That's it, guys. We assume this guide was helpful to you. For further queries, you can comment below.