Discord is one of the most popular services right now for hosting voice and video chats around your friends or any forum. It's a VoIP instant messaging and digital distribution platform that has been designed for creating online forums or communities all-in-one place. Discord users can simply create or join servers, use voice calls, video calls, chat messages, share media files in public servers or in private chats, etc. It's needless to say that talking and exploring more with community servers, the topic or subject will get more better and interesting to those who are made for it. Meanwhile, as a Discord server user or member, you should want to Adjust Audio Quality in Discord Voice Channels.
Also Read: How to Fix Discord Can't Unmute Browser
If so, you're in the right place. Here we'll gonna share with you some of the useful ways to adjust the audio quality, adjusting input & output volume, Mic testing, input sensitivity, using default audio codecs for noise reduction or echo cancellation. It's nice that Discord offers to change the audio quality bitrate for all of your voice channels on your server. So, setting up the custom 64kbps/96kbps/128kbps will be really good according to your preference. So, without any further ado, let's get into it.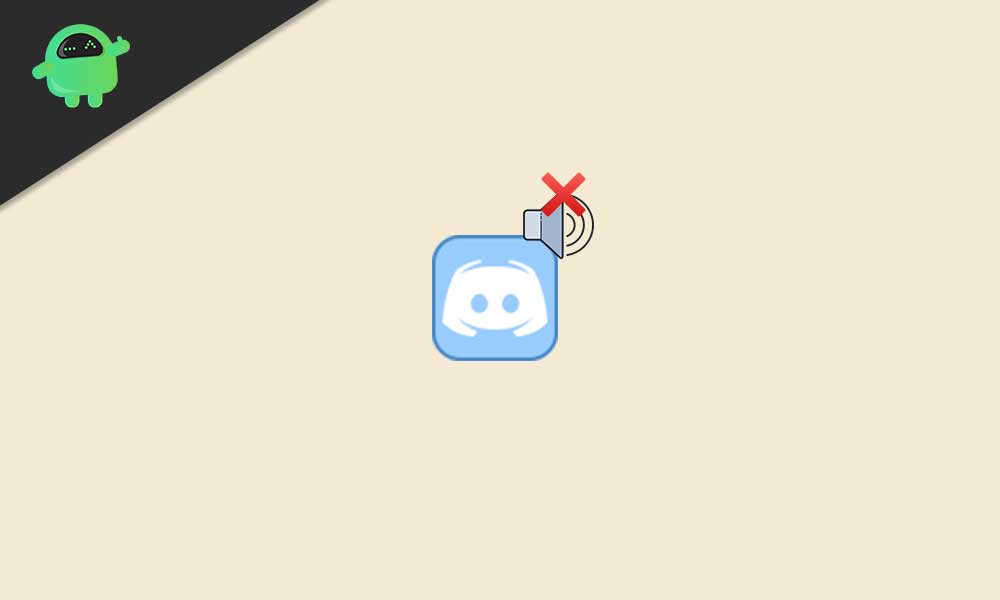 How to Adjust Audio Quality in Discord Voice Channels
If you're having your own Discord server or joined a server as a member, the following audio settings can help you to get better audio quality in the voice channels.
1. Check for Mute or Deafen
First of all, you should check whether you've muted or deafened yourself from the server or not intentionally or unintentionally. You can simply take a look at your profile name in the bottom-left corner that if the mic or headset icon is enabled or not (a red slash over the icon). If so, click on it to disable it (remove the red slash over the icon).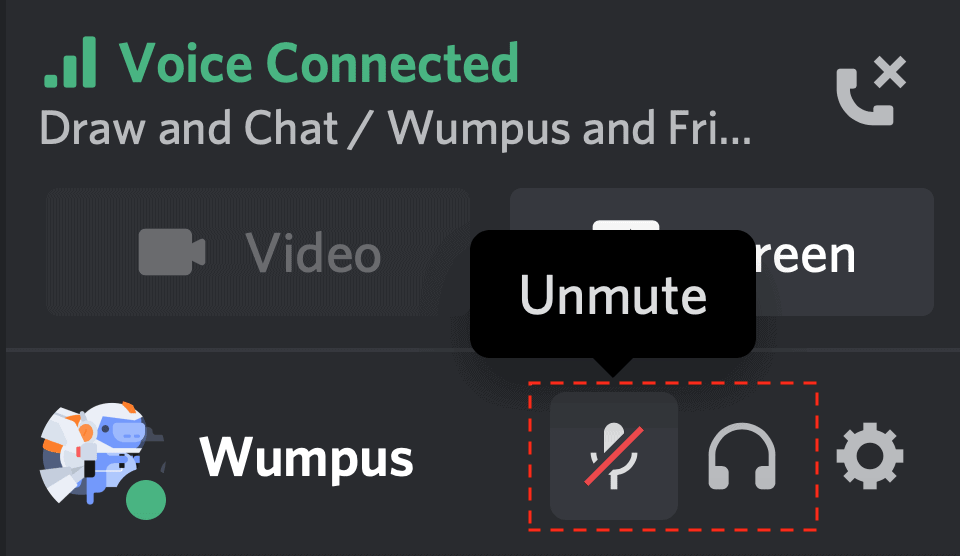 Second, you should also check whether you've muted or deafened someone else from your server or not. If that happens, that particular user won't gonna heard your voice or video conversation.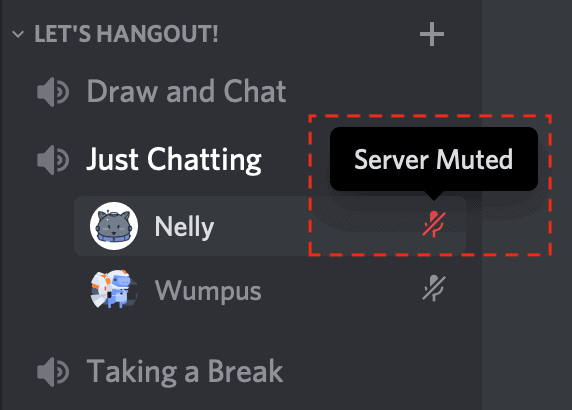 Alternatively, it may possible that the server admin or owner has Muted or Deafened you for some reason or even by mistake. In that case, you should contact the Discord server owner or admin to talk about it.
2. Adjust Discord Audio Quality
If in case, your friends or server members are always asking you to improve the audio quality or somehow the mic audio isn't going smooth then you should follow some of these steps:
Open Discord application or website on your computer.
Once you're logged into your account, you'll have to click on the User Settings menu (gear icon) next to your name in the bottom-left corner.
Click on Voice & Video from the APP SETTINGS option in the left pane.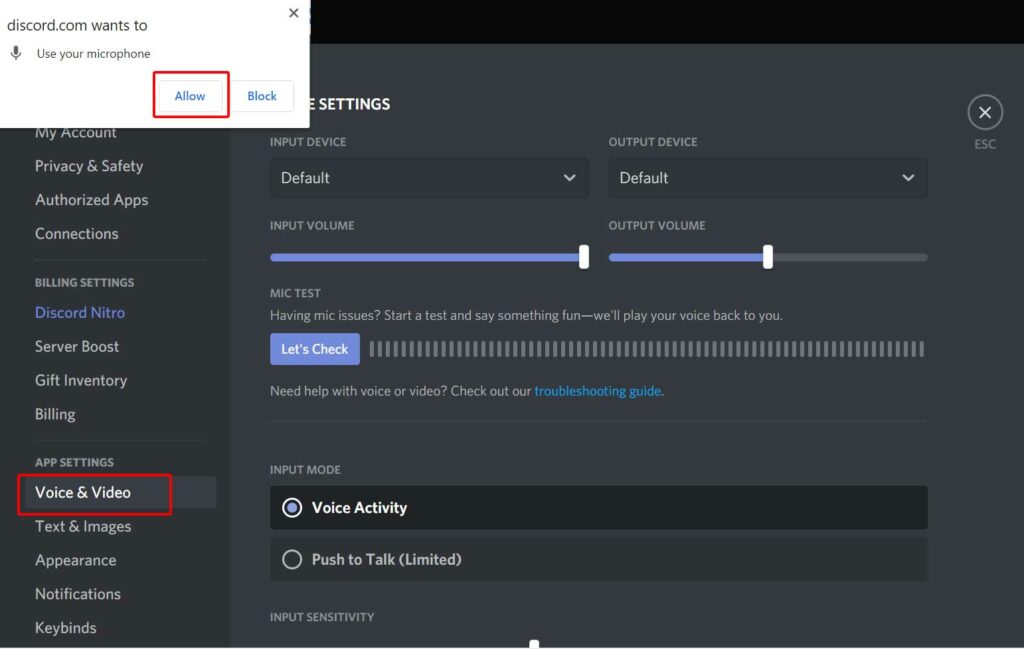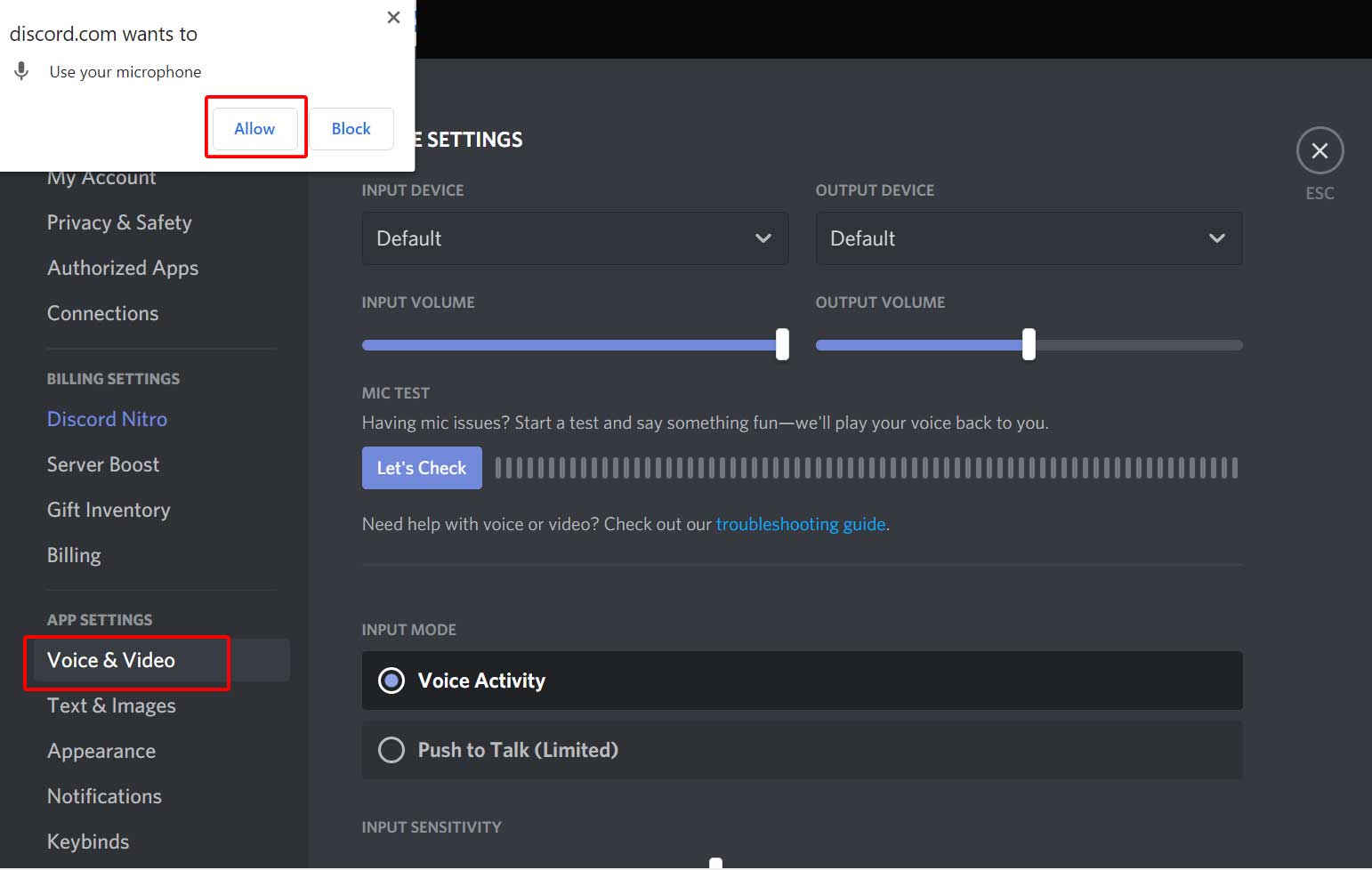 Now, you'll get a pop-up notification for the first time that asks you to allow the use of a microphone for Discord.
Simply click on the Allow button to give permission to use the microphone during voice or video talk on Discord.
So, it'll auto-detect the connected INPUT DEVICE and OUTPUT DEVICE.
However, if you want to change the input or output device from a default one, you can do so.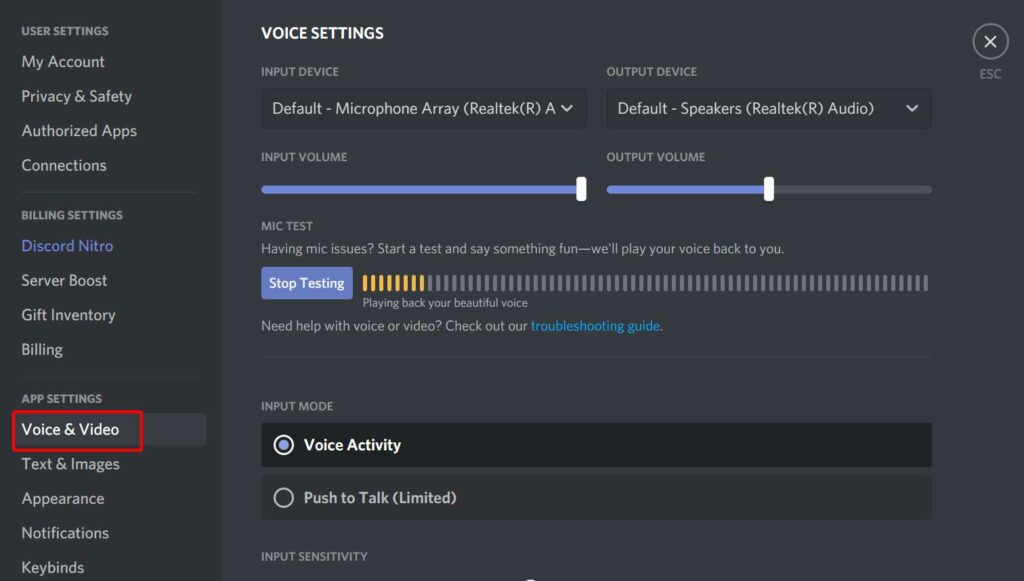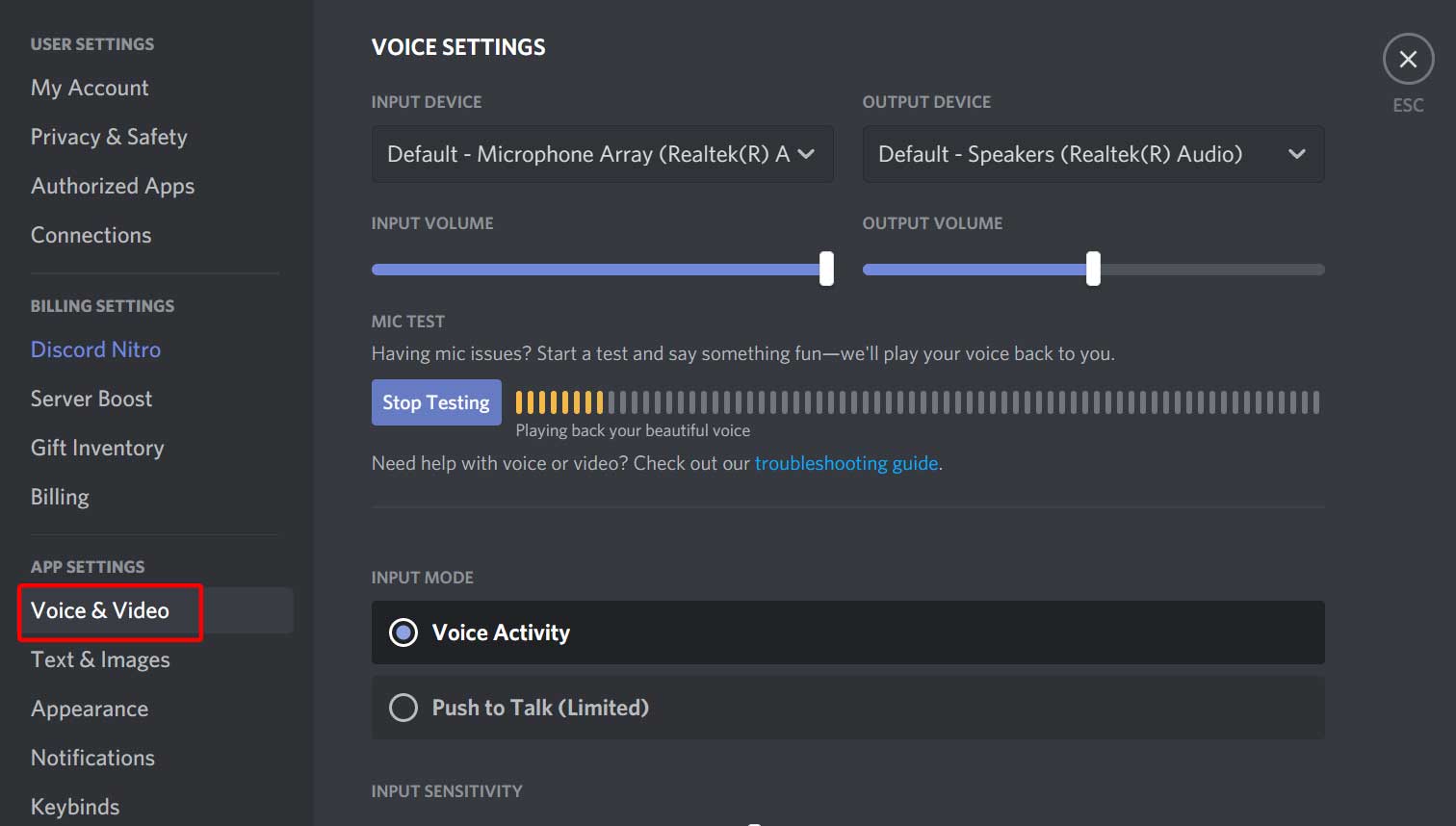 Next, you can adjust the INPUT VOLUME and OUTPUT VOLUME slider to drag left or right for a suitable volume according to your preference.
Done all? You can simply click on the Let's Check button under the MIC TEST option to check whether your computer mic is working properly or not.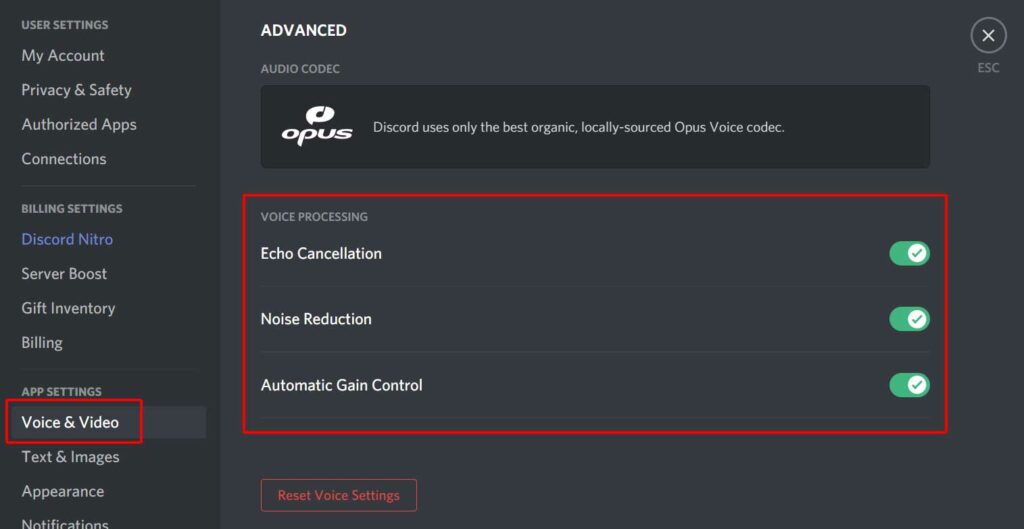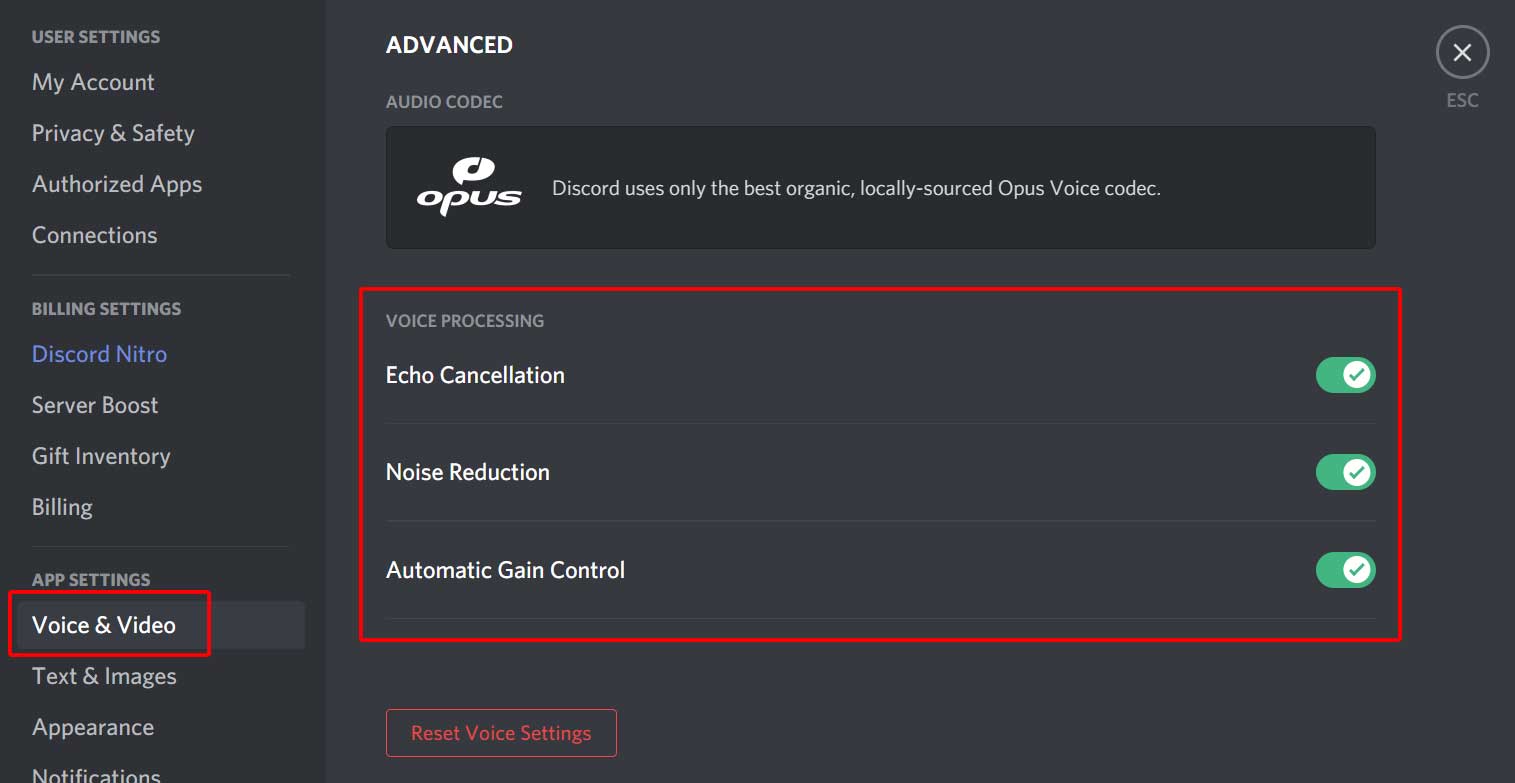 Scroll down a bit and Turn On the VIDEO PROCESSING options for further improvement. It also includes the Echo Cancellation and Noise Reduction.
3. Customize Discord Voice Channel Bitrate
Make sure that the higher bitrate you'll set, the more internet data will be consumed. Similarly, your internet speed should be optimal for smoother lag-free voice or video communication. Additionally, it'll offer a higher ping ratio during Discord voice or video calling. So, we'll recommend you to stick to the 64kbps or lower to start with. But if you have an excellent internet connection, you can go up to 96kbps bitrate and even 128kbps.
For PC
Open Discord on your PC > Click on the particular server.
Simply hover your cursor on the voice channel that you want.
Click on the Settings icon after hovering on the voice channel.
Now, drag the slider left or right to maximize or minimize the bitrate.
Click on Save Changes when you're done.
For Mobile Device
Whereas if you're a mobile device user then do the following steps:
Open Discord on your mobile device.
Tap on your Server icon > Tap on the Voice Channel that you want.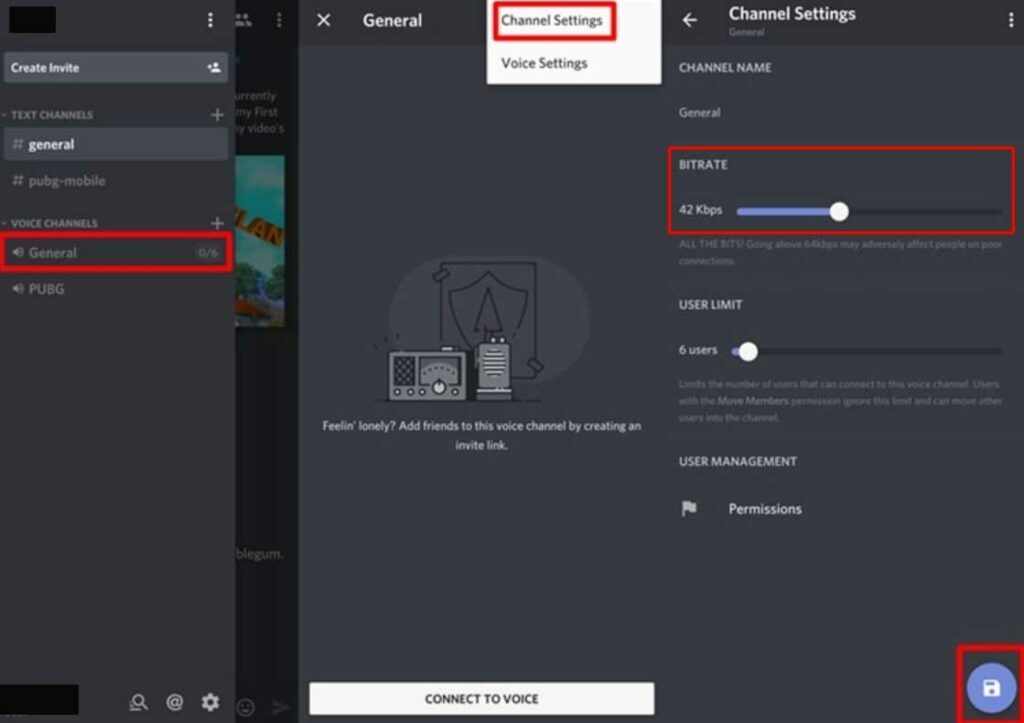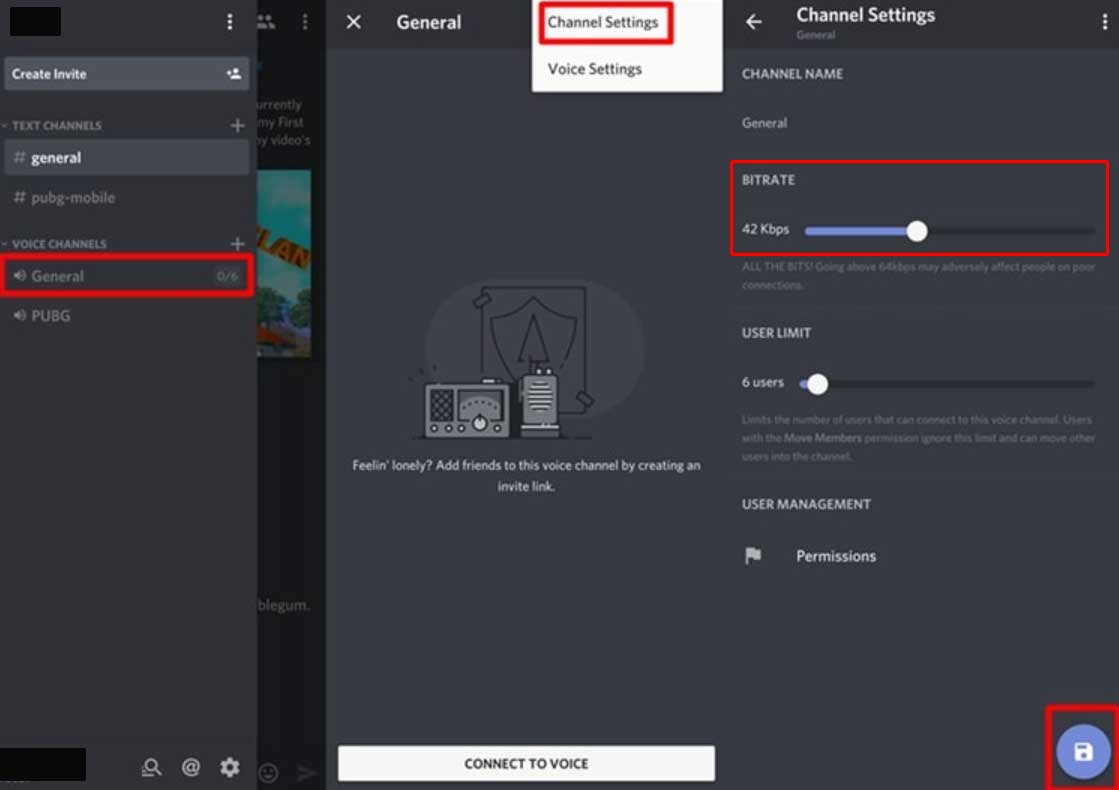 Next, tap on the three-dots icon > Select Channel Settings.
Adjust or drag the bitrate slider according to your preference. We'll recommend you to keep the bitrate for your mobile device between 30-64kbps.
Once done, tap on the Save icon.
Still, if you're encountering ping issues on Discord during voice or video chat, we'll recommend you to keep lowering the bitrate and try again. Just stick with the proper bitrate that performs better for you.
4. Check Channel or Role Permissions
Sometimes it can possible that the voice or video regarding issues mostly happen for all servers that you're connected to. Sometimes the problem can appear for any specific channel or server. In both cases, you should confirm whether you have all the permissions enabled or not.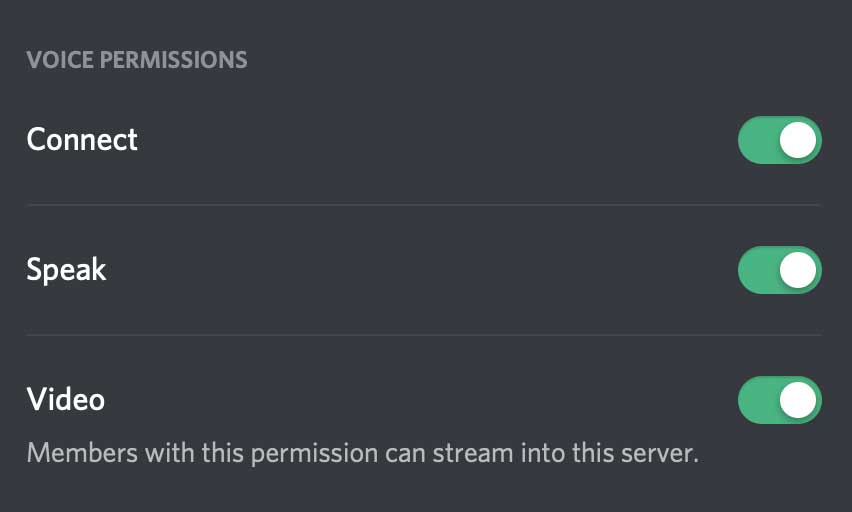 5. Check Volume Settings
Now, if somehow you're not able to hear a specific user in the Discord server or on a voice call, that indicates the volume level is on the lower side most probably. So, as an individual user, you can do the following steps:
For PC/Browser:
Right-click on the user's icon > Change the User Volume via the volume slider to increase or decrease accordingly.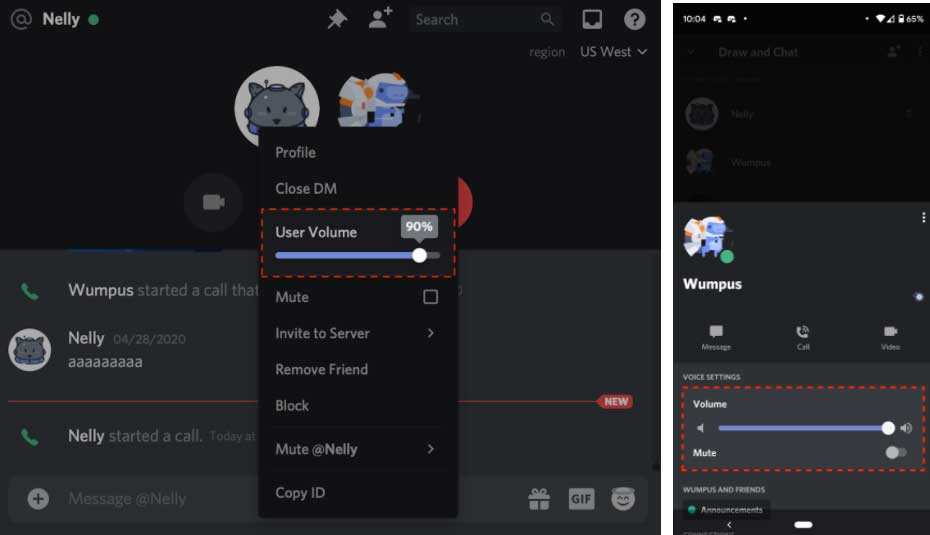 For Mobile Device:
During the voice call or in a voice channel, you can tap on the user's icon.
Change the Volume Settings directly as per your requirement.
That's it, guys. We assume this guide was helpful to you. For further queries, you can comment below.