If you wish to root or install a custom recovery on your Xiaomi Redmi 7A (Codenamed pine) then this is the perfect time to do it. Today in this article, we will guide you to install TWRP Recovery on Xiaomi Redmi 7A and Root using Magisk/SU. After installing TWRP and with root, you will be able to flash custom ROMs, install mods, root device, and take a complete backup.
If you're fond of installing custom ROMs and packages on your smartphone then you need to install TWRP recovery. TWRP is a custom recovery project which enables users to flash custom ROMs, install mods, root devices and take complete backup. If you want to get the most out of your android device, then TWRP is a must-have tool.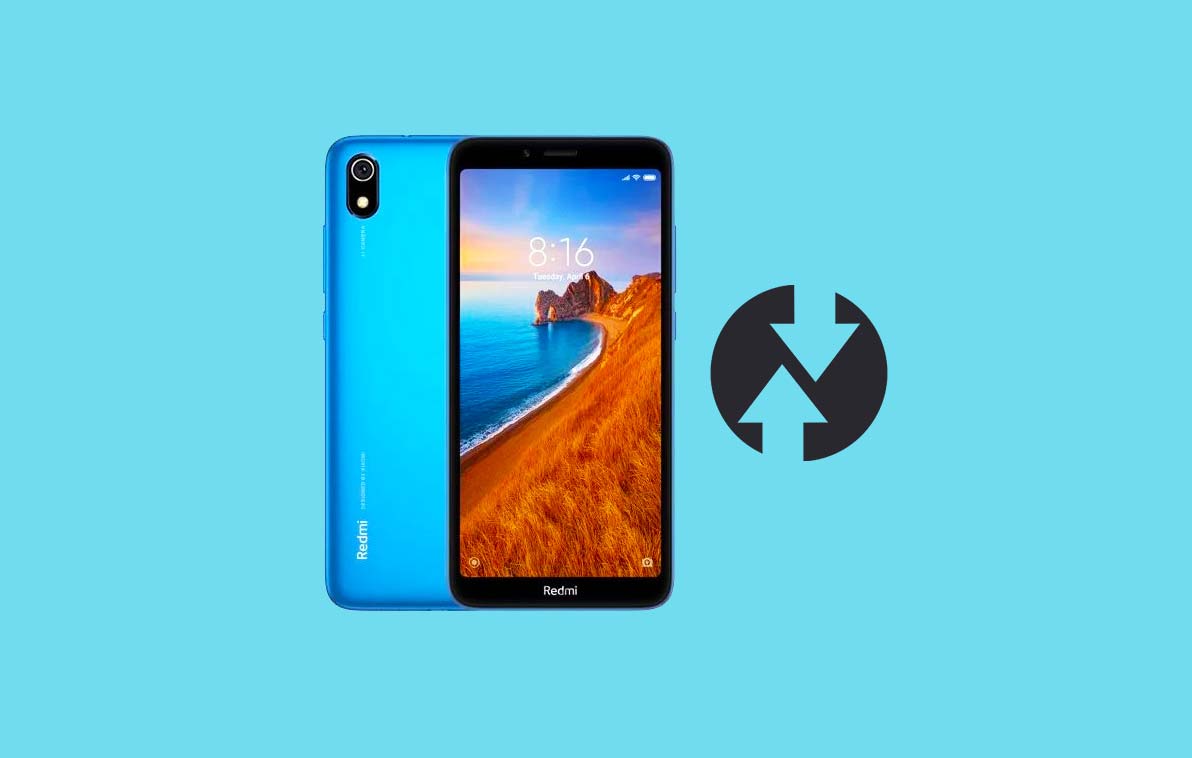 What is TWRP Recovery
TWRP stands for Team Win Recovery Project. It is a custom recovery for Android devices which developers use to flash mods, scripts, and custom ROMs. TWRP started as a small recovery project to facilitate ease while flashing custom ROMs and tweaks for android users. With a simple and easy-to-use interface, it quickly became popular among Android enthusiasts and developers.
There are quite a lot of benefits of installing a Custom recovery like the TWRP on an Android Device. This includes flashing Super SU or Magisk as well. These benefits include installing Custom ROMs, Patches, MODs, and more. Apart from that you can also Underclock and overclock CPU, clean Wipe, Cache, and Data and so on.
How To Install TWRP Recovery On Xiaomi Redmi 7A and Root with Magisk/SU
Today, in this article, we will guide you on how to download and install TWRP recovery on your Xiaomi Redmi 7A (pine). After successfully installing TWRP, you can install several mods, flash ROMs, take a complete backup and so much more.
If you're doing it for the first time then do not worry, we will be guiding you through all the press. Just read and follow all the steps carefully. But before, let's get to know some of the device specifications:
The dual Nano-SIM supported Redmi 7A sports a 5.45-inch IPS LCD HD display with a resolution of 720×1440 pixels. It's powered by an octa-core Qualcomm Snapdragon 439 mobile platform coupled with Adreno 505 GPU. Redmi 7A offers 2GB/3GB of RAM and 16GB/32GB of onboard storage variant. The storage can be expandable up to 256GB via a MicroSD card. It features a single 5MP selfie camera with AI modes on the front side and a rear 13MP single camera on the backside with an LED flash as well.
The handset packs a 4,000 mAh battery and offers connectivity options such as Wi-Fi 802.11 b/g/n, Wi-Fi Direct, a 3.5mm audio jack, Bluetooth 4.2, GPS, A-GPS, GLONASS, FM Radio, Micro USB port, etc. Whereas, the device supports some of the major sensors as well like Accelerometer, proximity, compass sensor, etc. It comes in Matte Black, Morning blue color options.
Download Required Files
Down below are all the files which you will be needing. Please make sure to download them before proceeding with the installation.
Pre-Requisite:
Installing custom recovery and rooting may void your device's warranty. GetDroidTips will not be responsible for any internal/external damages to the device that may happen while/after following this guide. Please proceed if you know what you're doing!
Install TWRP Recovery on Xiaomi Redmi 7A (pine)
Now if you have downloaded all the files and crosschecked all the pre-requisites, then we can follow along with the installation steps. You will need to download some additional files to use this method.
Download ADB and Fastboot tool for Windows || For Mac: Click Here
Full Guide to install TWRP Recovery Using ADB command
Watch The Video: Install TWRP Recovery using ADB Fastboot
How to Root Xiaomi Redmi 7A
If you have successfully installed TWRP recovery on the Xiaomi Redmi 7A device then you can proceed further and root your device. By rooting your device, you will get complete control over your device hardware.
What Does Rooting Mean?
Rooting doesn't mean hacking. So please don't compare the term hacking to rooting. In fact, it is not true at all. Well, Rooting for Android means nothing but jailbreaking the device to get access to the root directory of your android mobile. This means you are removing the restrictions and limitations from your Android Phone or Tablet to perform unperformable tasks.
Rooting Any Android Phone will void the brand warranty. But don't worry as you can un-root your device anytime you want. Now, let us take a look at some of the advantages of rooting an Android Device.
Benefits of Rooting Xiaomi Redmi 7A
You can get access to all files on your Xiaomi Redmi 7A (pine), even the files present in the root directory of your phone.
You can increase the performance of your Xiaomi Redmi 7A by overclocking.
By rooting you can increase battery life by underclocking Xiaomi Redmi 7A.
Uninstall Bloatware on Xiaomi Redmi 7A.
You can block Ads on any Android applications such as Youtube and other game-related applications. Also Read: Top 5 Adblock Plus Alternatives for Android
By Rooting Xiaomi Redmi 7A, you can View, Edit or Delete any system file inside the root directory.
You can install Xposed Framework and many Xposed module support.
Steps to Root Xiaomi Redmi 7A
You can root your device either by installing SuperSU or Magisk manager. Both of them work pretty great. We will be guiding for both the installations. Follow all the steps given down below.
Method 1: Rooting via SuperSU
Full Guide to install SuperSU on your phone
Method 2: Rooting via Magisk
Full Guide to install Magisk and Magisk Manager
So this is how you can install TWRP and root your Xiaomi Redmi 7A (pine) Android smartphone. Please make sure to root only via one method i.e. either Super SU or Magisk. If you're having any issue or problems with the guide, then let us know via the comments section. We will be happy to help you.