Call of Duty: Warzone 2 is a popular free-to-play battle royale game that generates profits from in-game cosmetic sales. The game releases weekly item packs that include weapon blueprints, operator skins, emblems, gun buddies, and more. These in-game cosmetic items are quite popular among players as they allow them to make their characters look unique and stand out from the crowd. In this guide, we will take you through how to unlock Shredder in Modern Warfare 2 and Warzone 2.
The latest character to join Warzone 2 and Modern Warfare 2 is The Shredder, the ultimate villain of the Teenage Mutant Ninja Turtles. Call of Duty has a history of partnering up with cool and random IPs, including Ghostface, Rambo, Jigsaw, Leatherface, Godzilla, and King Kong, since Warzone's 2020 launch. The Shredder's distinctive metallic look makes him a natural fit for the game. So, let's find out where you can get the Shredder in Modern Warfare 2 and Warzone 2.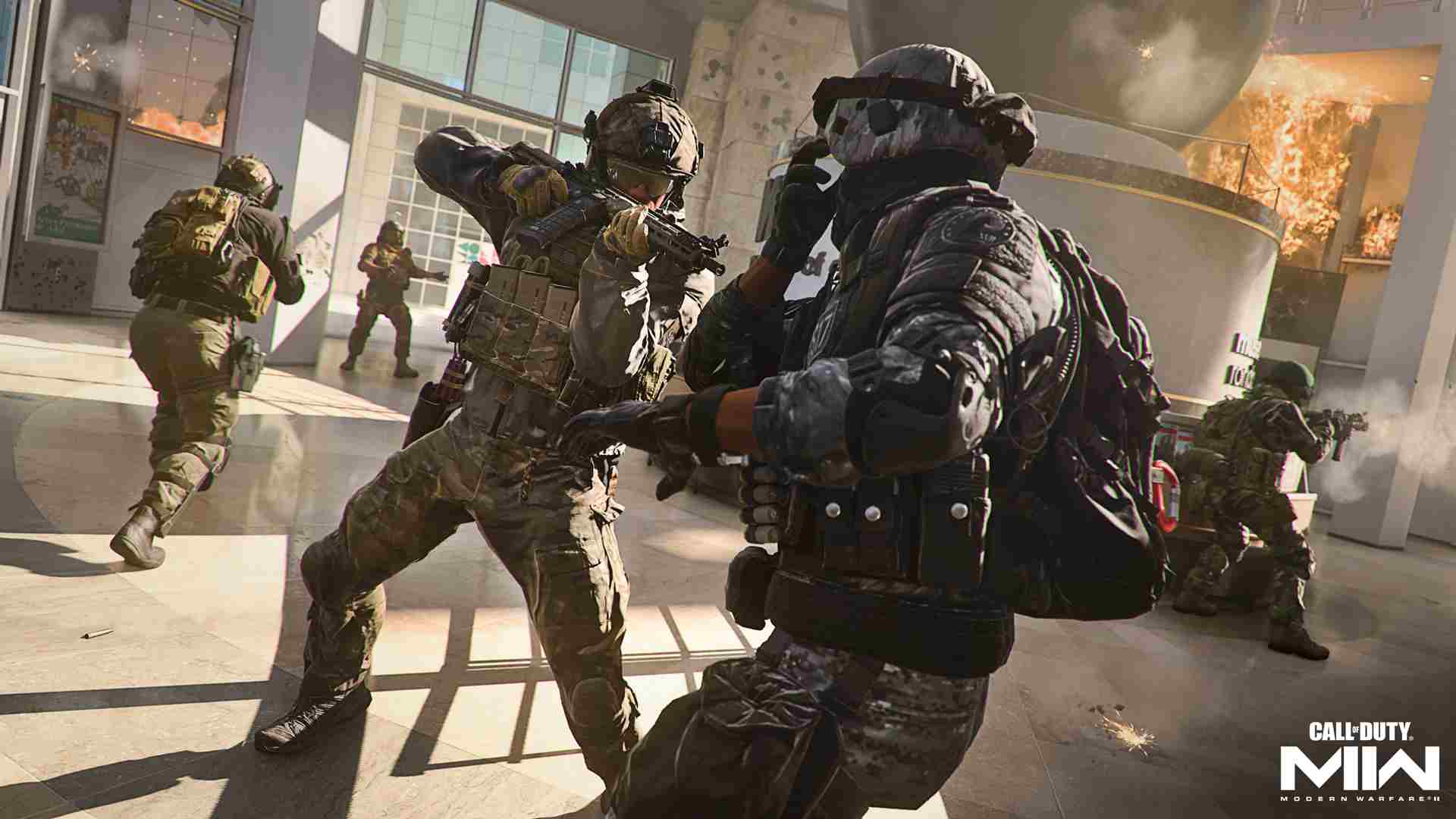 Modern Warfare 2 and Warzone 2: How to Get Shredder
The Call of Duty Twitter account posted a sneak peek of The Shredder from Teenage Mutant Ninja Turtles. The teaser shows various details of the upcoming character, like his sharp claws, boots, and helmet, and then reveals a silhouette of Shredder holding two small blades as his main weapon. Teenage Mutant Ninja Turtles fans are excited to see their favorite villain in Call of Duty.
As seen in previous major releases, the character will likely be available as part of a pack. The Shredder pack will feature two blades as a melee weapon, a weapon blueprint, an emblem, a player background, and more. This is a common practice in Call of Duty games as it allows the developers to offer unique and exclusive items to players while generating revenue.
Activision describes The Shredder as the notorious leader of the Foot Clan, who uses his bladed armor to empower his expert ninjutsu and martial arts techniques. The company promises that The Shredder will slice and dice any Operator who stands in his way of victory. This prospect is promising for Call of Duty players looking for a new and exciting character to add to their roster.
The Shredder is a weapon that can be obtained by purchasing a store bundle in MW2 and Warzone 2. The bundle will be available in the in-game store on March 21 and only for a short time. If you want The Shredder, you should act quickly and buy the bundle before it's gone.
Shredder Bundle in Modern Warfare 2 and Warzone 2
The bundle includes many exciting items that fans of the Teenage Mutant Ninja Turtles franchise will surely appreciate. In addition to The Shredder operator, players will also get the "Oroku" shotgun blueprint, the "Saki" assault rifle blueprint, the "Steel Claws" Dual Kodachis blueprint, a weapon vinyl, a Light Tank vehicle skin, and a weapon charm. The full official information about the bundle will be available once it hits the store on March 21. Still, it will likely be priced at 2,400 CoD Points, like previous operator bundles throughout MW2 and Warzone 2.
There's a small chance that a new character will appear as a bad guy in the game. The character would only be available briefly, and players must work together to defeat the game's main boss. This happened in Warzone 1 when Godzilla and King Kong worked together to create chaos in Caldera. Adding this new character to the game would be fun because it would give players a new and exciting way to play, making it more challenging.
This collaboration is happening just before the release of a new movie called Teenage Mutant Ninja Turtles: Mutant Mayhem. The movie is coming out on August 4, 2023, and players might see Teenage Mutant Ninja Turtles items in other games as part of the movie's promotion. This is a great time for Teenage Mutant Ninja Turtles fans because they experience their favorite characters in a new and exciting way.
Conclusion
We hope this guide helped you unlock the Shredder, a welcome addition to the Call of Duty universe. His unique armor, bladed weapons, and expertise in ninjutsu and martial arts make him a formidable opponent for any Operator. The bundle that includes The Shredder operator and other TMNT-related items is a must-have for franchise fans.
We look forward to seeing what other exciting characters and collaborations will come to the game in the future.