War Thunder is one of the free-to-play vehicular combat MMO military video games that has been developed and published by Gaijin Entertainment. It has been announced back in 2011 and is available for Windows, PS4, Xbox One, Android, Mac, etc platforms. When it comes to playing War Thunder on the PC, players might gonna find out several issues during launching. War Thunder Not Enough Memory Error is one of the common issues among PC gamers.
According to multiple reports online, it seems that War Thunder players are encountering a low memory issue quite suddenly no matter they use higher graphics or lower graphics settings. Affected War Thunder players are also reporting that even after playing the game for a couple of minutes, it starts showing 'Not enough memory' with a pop-up message on the Windows PC whatsoever. Well, if you're also facing the same issue, you can fix it out.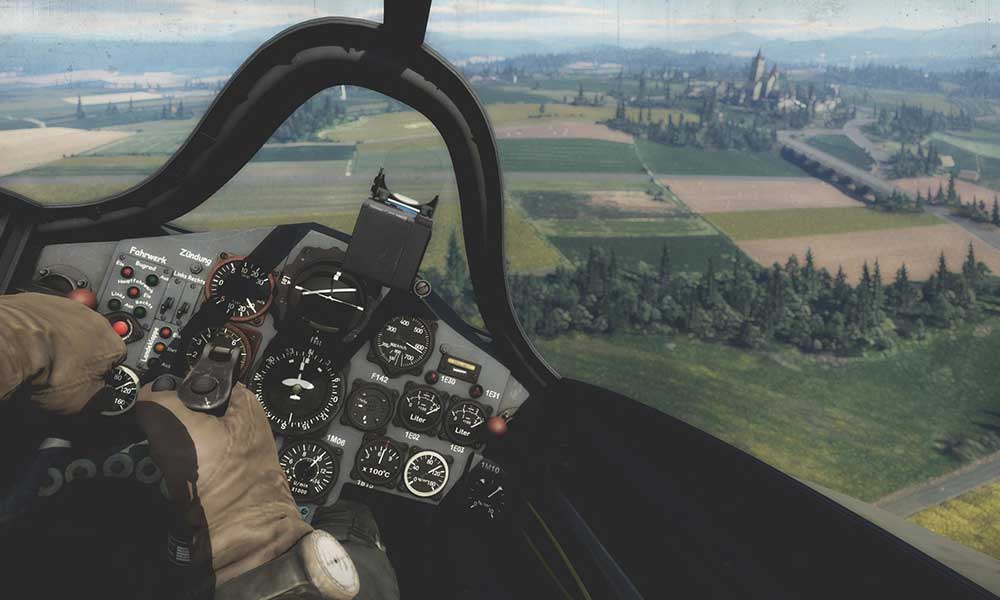 Fix: War Thunder Not Enough Memory Error
It's also worth mentioning that the not enough memory error is also displaying the Error 81110004 that indicates a lack of RAM on the PC while playing the War Thunder game. To properly run the game, a stable game client workflow is required that comes with enough amount of memory on the machine. To begin with, you should have to keep in mind that your PC RAM capacity might have to meet at least minimum system requirements.
In this scenario, the minimum requirement of the RAM amount should be not less than 4 GB on the PC. However, it's recommended to have at least 6GB/8GB of RAM on your computer so that the War Thunder game can launch and run properly without any kind of memory error. Here we've shared a couple of possible workarounds that should gonna help you out. So, without further ado, let's jump into it.
1. Close Background Processes
If there's enough RAM in your system then make sure to stop background processes that use the RAM a lot. In most cases, applications like web browsers (like Chrome, Mozilla, Edge) or cloud storage applications (like OneDrive) may consume higher RAM on the PC whatsoever. It's worth recommending to close background applications manually by following the steps below:
Press the Ctrl+Shift+Esc keys on the keyboard to open Windows Task Manager.
Click on the Processes tab > Check out which programs or services are consuming a higher amount of RAM.
Once you recognize the culprit(s), make sure to click on the task individually to select it.
Then click on End Task for all the required processes which need to be closed completely.
Once all is done, simply restart the PC to apply changes.
2. Set Paging File Size
Make sure to set the paging file size for the virtual memory which should be equal to or higher than the RAM capacity of the system. All in one, you'll have to increase the virtual memory size on your PC so that the War Thunder game can run properly. If you want to change the virtual memory paging file size then follow the steps below:
Note: You must be logged on as an administrator or a member of the Administrators group to complete this process. If your computer is connected to a network, the network policy settings may also cause such issues.
Click on the Start menu > Click on Control Panel.
Click on Performance and Maintenance > Go to System.
From the Advanced tab, click on Settings under Performance.
On the Advanced tab, click on Change under Virtual memory.
Under Drive [Volume Label], click on the drive that contains the paging file you want to change.
Under Paging file size for the selected drive, click on System Managed Size > Click on Set.
If this option hasn't been flagged previously, restart the PC after flagging it.
If the system paging file size is used to be System Managed then under Paging file size for selected drive, click on Custom size.
Now, type a new paging file size in megabytes in the Initial size (MB) or Maximum size (MB) box.
Finally, click on Set > Restart the PC to apply changes.
Read Also: How to Fix War Thunder Error 8222000B: Fatal sockets initialization error
3. Perform a Clean Boot
A clean boot of the system might gonna help you a lot if there is an issue with the program launching or running properly on the PC. Some apps and services may start automatically while booting the system which might consume system resources and internet connection in the background. These apps or services can cause several issues with the performance or application running. You can follow the steps below to perform a clean boot.
Press Windows + R keys to open the Run dialog box.
Now, type msconfig and hit Enter to open System Configuration.
Go to the Services tab > Enable the Hide all Microsoft services checkbox.
Click on Disable all > Click on Apply and then OK to save changes.
Now, go to the Startup tab > Click on Open Task Manager.
The Task Manager interface will open. Here go to the Startup tab.
Then click on the particular task which has a higher startup impact.
Once selected, click on Disable to turn them off from the startup process.
Do the same steps for each program that has a higher startup impact.
Once done, make sure to restart your computer to apply changes.
This is how you can easily resolve the War Thunder Not Enough Memory Error on the Windows PC.
That's it, guys. We assume this guide was helpful to you. For further queries, you can comment below.
Credit: Gaijin Support