Playing Roblox games is simple yet fun that you can share with your friends or family. It doesn't require much hardware configuration or graphics compatibility to achieve a higher FPS count, unlike standard PC gamers. But several errors or bugs may appear to the players even on Roblox, which we can't deny. Meanwhile, the Insufficient Funds error message on Roblox can also appear, which may give a headache to the players. If you're also one of the victims, you can check out what does 'Insufficient Funds' means on Roblox?
The error notification says "You need 1000 more to change your username. Would you like to buy more Robux?". It will also offer you to buy Robux. This particular error or problem can occur on almost all platforms like Android, iOS, PC, Xbox One, and Xbox Series X|S. So, you may ask what this issue is and how to fix it completely. Well, there is no need to worry about it because this is one of the common issues for the Roblox players. Now, without wasting any more time, let's jump into the info below.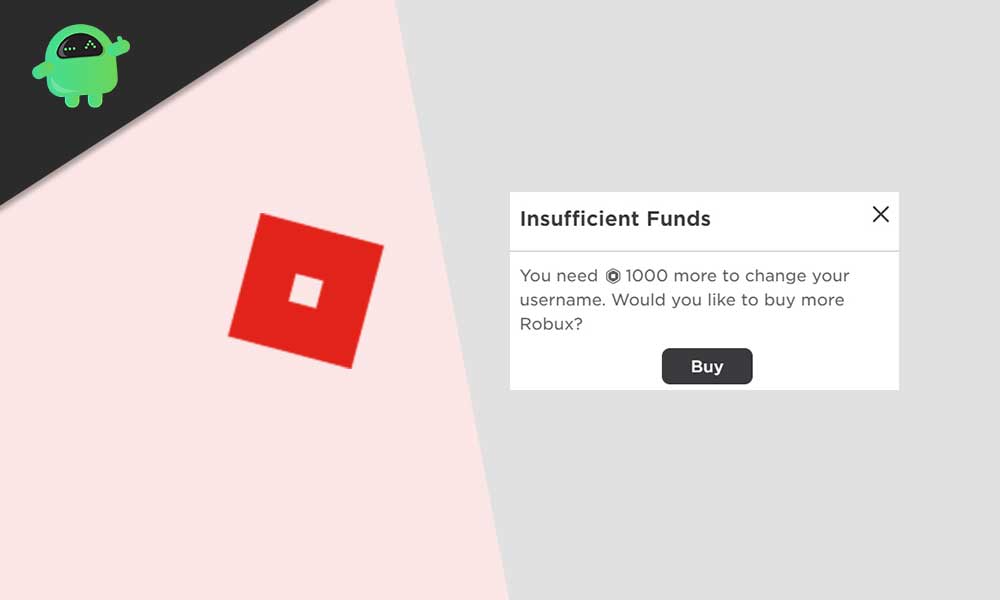 What Does 'Insufficient Funds' mean on Roblox?
Whenever Roblox players are trying to make a premium purchase without having enough Robux. Although Roblox games are free-to-play, it offers in-app purchases which are also known as 'Microtransactions' in the game to buy useful items or unlock additional features.
Also Read: How to Fix Roblox Keeps Crashing | 2022 Update
That means the 'Insufficient Funds' error message simply indicates there isn't enough money (Robux coins) available in your Roblox account to complete the purchase. So, the answer is simple. You just need to keep the focus on the in-game microtransactions that how much you'll have to pay and how much Robux is left on your account. That's it.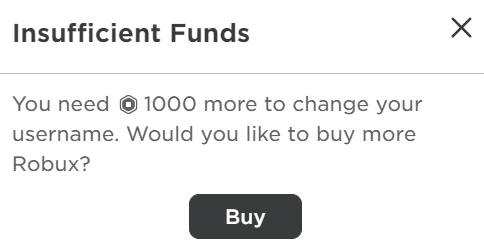 Read Also: How to Play Roblox on Nintendo Switch?
If there isn't enough Robux available on your Roblox account to complete the in-app purchases, you will continue receiving the error message every time you will try to purchase something from the in-game store. Although there can be several online platforms where you can find Robux generators to earn free Robux which may be a scam. So, verify the authenticity first and then you can proceed if you don't want to get a Roblox Premium Subscription pack on a monthly basis.
Also Read: How to Fix Roblox Error Code 769
To recall, the Roblox Premium Monthly Subscription pack costs $19.99 for the highest tier among three tiers. Subscribers can get a Robux allowance and multiple other benefits but the choice is yours.
That's it, guys. We assume this article was helpful to you. For additional queries, you can comment below.