As of now, Android 13 is still in the process of rolling out to various devices. However, with the release of the new Android 14 operating system set to take place next, many Xiaomi users are wondering which Xiaomi phones will be receiving the latest software update. In this article, we'll look at which Xiaomi phones are likely to get the Android 14 update when released. We'll also discuss the release date and some of the expected features. So, without any further ado, let's begin.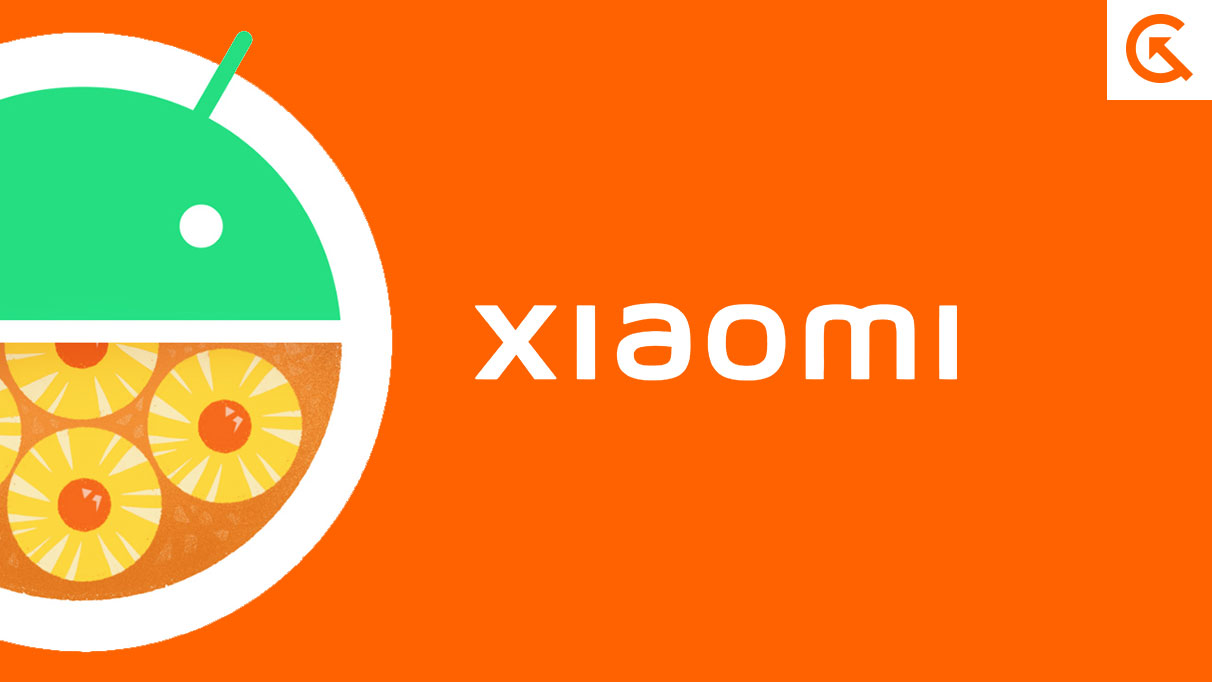 Update March 09, 2023: Android 14 Developer Preview 2 has been launched. It is the second preview released a month after the first preview, giving us a glimpse of the new features that will be available on Pixel phones later this year. From improved security and privacy to new customization options, these new features make Android 14 a more personalized and user-friendly operating system.
Update February 08, 2023: Google has announced the Android 14 Developer Preview 1, and it brings a ton of new features to the operating system. Furthermore, Google has also revealed the roadmap for the Android 14 release. The roadmap reveals that Google is planning to launch Android 14 as early as August 2023. Xiaomi should also begin testing Android 14 on its flagship devices by August 2023.
The original post is as follows:
Xiaomi Android 14 Release Date
Xiaomi Android 14 update might be released in Q4 2023.
Android 14 is still in its early stages of development and is not expected to be released until Q3 2023. Generally, Google announces Android's stable build in August. This is followed by other OEMs releasing their version of Android a month or two later. Xiaomi also follows the same pattern.
To recap, the Android 13 beta on Xiaomi phones started rolling out in August 2022, while the stable build arrived only in November 2022. Keeping this in mind, we can also expect the Android 14 update in the same time frame.
Xiaomi Android 14 Features
Android 14 will bring many new features and improvements to the platform. The features expected to be included in the new OS are predictive back gestures, improved battery life and performance, improved privacy and security controls, satellite connectivity, and a new sharing menu. We can expect some of these features in Xioami's Android 14-based MIUI.
Android 14 Developer Preview 1 Features
The initial preview release of Android 14 gives us a taste of the new features that are expected in the final version of Xiaomi's Android 14. Some of the notable changes are:
Security and Privacy Section adjustments: The Security and Privacy section underwent some slight changes in the developer preview, featuring clearer subheadings and no drop-down menus. However, since each OEM has a unique design for this section, the change is not considered major for MIUI.
Return of Screen-On-Time: The screen-on-time tracking feature, which was removed in Android 12, is now back in the Android 14 developer preview.
Taskbar Icons with Text Labels: Devices with a DPI of 600 or greater will have text labels added to their taskbar icons.
Fast Pair included: The Fast Pair feature by Google has been added to the Connection preferences in the settings, but currently, it does not have any active functions. It is expected that Google will add functionality in future updates.
Improved Basic Color options: The Basic Color options in the Material You theme have become more visually appealing, featuring more vibrant colour choices.
Android 14 Developer Preview 2 Features
Android 14 Developer Preview 2 has introduced many changes and improvements. Here are the top ten features included in this update:
New System Icon: Android 14 has a brand-new system icon that is inspired by NASA. This icon will be available in various locations across the interface, including system notification pop-ups and when connecting to a PC for USB debugging.
Changes in Gesture Navigation: Users of gesture navigation will notice some changes when using the back gesture. It is now housed within a pill-shaped container that follows the Dynamic Color theme chosen on the device.
Improved Security and Privacy Menu: Android 14 Developer Preview 2 includes improvements to the security and privacy menu introduced in Android 13. Drop-down menus have been replaced with dedicated pages for each individual section, providing a unique page view for each section.
Changes to the Lock Screen Widget: The lock screen widget is now condensed to just one line, and the weather conditions are displayed in line with the current day and date. The previous two-line format is not available.
Unique Regional Changes: The "Languages and input" section on the device allows users to customize regional settings such as the units of temperature (Fahrenheit or Celsius), the starting day of the week, and number formats. This feature works alongside the per-app language settings that are already available, giving users complete control over the localization of their devices.
Flash Notifications: Android 14 Developer Preview 2 includes a new feature called flash notifications, allowing Pixel owners to get the previously missing notification LED. This feature can be located in the accessibility section, where users can select the camera LED to blink when a notification arrives on their phone. Users can turn on camera flash notifications, screen flash notifications, or both at the same time.
Wallpaper Preview: The update also includes a full-screen preview option when setting a wallpaper on the device. Users can now quickly enter a full-screen preview mode when selecting an image from the device's default image repository.
New Clock Settings: Although not yet functional, users will have the option to choose a custom clock for their lock screen in a future update. This feature will enable users to select a clock design that suits their preferences, resulting in a more personalized lock screen experience.
New Monochrome Theme: The update also includes an added monochrome theme that users can choose as part of the basic colour section. This option will display on-device system themes in either milky white buttons for light mode or grayscale buttons for dark mode.
List of Xiaomi/Redmi/POCO Phones that will Get Android 14
So, which Xiaomi phones will get the Android 14 update? At the moment, it's too early to tell, but we can expect all of the newer models to be eligible. We can also expect some of the older models to receive the update as well.
Similar to past years, the update is expected to be released to the public in stages, starting with the latest devices and then rolling out to the older models.
The following is a list of Xiaomi/Redmi/POCO devices that are expected to receive the Android 14 update:
Xiaomi Devices
Xiaomi Mi Mix Fold 2

Xiaomi 13 Pro

Xiaomi 13

Xiaomi 13 Lite

Xiaomi 12T Pro

Xiaomi 12T

Xiaomi 12S Ultra

Xiaomi 12 Ultra

Xiaomi 12S Pro

Xiaomi 12S

Xiaomi 12 Pro

Xiaomi 12

Xiaomi 12 Lite
Redmi Devices
Redmi 10 5G

Redmi 11 Prime 5G

Redmi Note 12

Redmi Note 12 Pro

Redmi Note 12 Pro+
POCO

Devices
Xiaomi Poco C55

POCO F4 GT

POCO F4 5G

POCO M4 5G

POCO M5

POCO X4

POCO X5 Pro 5G
In addition to the devices mentioned above, several other devices may receive the Android 14 update. However, the exact list of devices is not yet available.
It is important to note that the above list is not official and may change as the release date for Android 14 approaches. Xiaomi may also decide to roll out the update to additional devices.
At the moment, Android 13 is still rolling out across the globe, so it's too early to speculate on which Xiaomi phones will get the update. However, based on past trends, we have made an educated guess on which devices will be upgraded to Android 14.
Summing Up
Android 14 is still some time away from being released, but Xiaomi users are eager to learn more about its arrival. A range of Xiaomi, Redmi, and POCO phones will be eligible to receive the Android 14 update when it is released later this year. We will keep you updated on the latest news and developments regarding Android 14 as they become available. Also, let us know your thoughts on the update in the comments below.