Roles are just levels of permissions for users for what he/she is allowed to do within Discord—the roles set by an administrator of the Discord server. Discord roles play a very significant role in maintaining the server. Roles can also be set by utilizing the bots. If you are an administrator of a server, you would like to know how to add, manage, and delete roles, maintain a good server.
Discord is the most popular communication platform for gamers. The service provides you with VoIP communication, text, photos, and videos. Unlike other communication platforms, Discord also enables you with lots of features. Discord usually gives a server free to new users. Users can host a server for the Channel. If you are an administrator of a group in Discord, you will probably know how hard it is to manage a large group. Therefore, Discord as introduced Bots, which can add roles and permission to your server.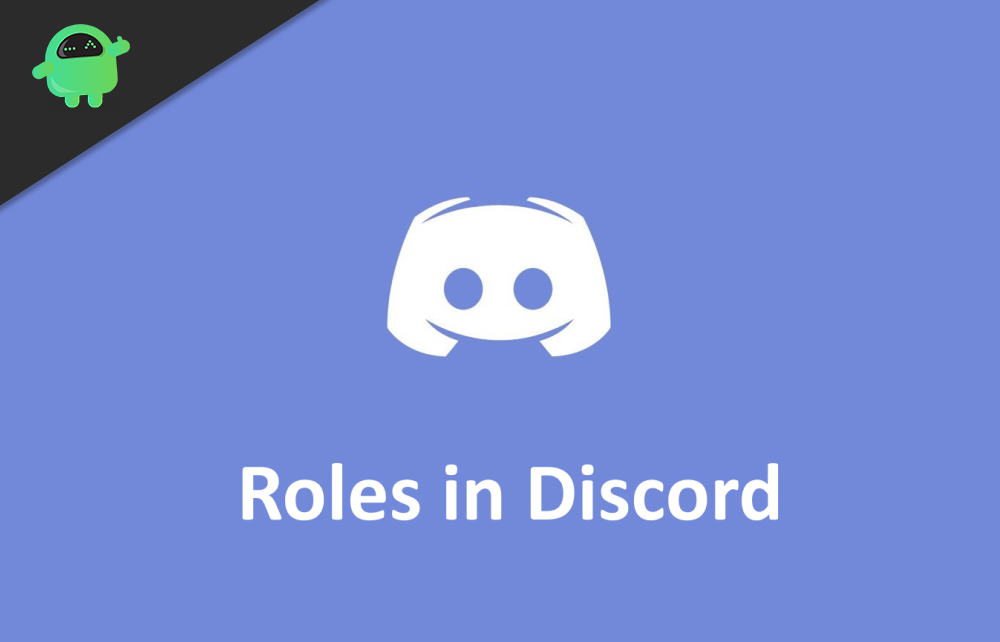 How To Add, Manage, and Delete Roles in Discord?
Read the instructions further below to know how to add roles and how many types of roles are there.
Adding and Managing Roles in Discord
Before proceeding further, first, you must know the types of roles in Discord. There are a total of 28 roles in Discord, which you can configure anytime. When you create a server for the first time, some roles are applied by default. Categories for Discord roles include 13 server roles, nine text permissions, and six voice roles. You can add permission for the server, text, and voice on your Channel. Moreover, you can reconfigure it anytime. Follow the steps mentioned below to Add a role in Discord.
Step 1) Launch your Discord application, Login to your account and go to your server that you want to assign a role. Click on the drop-down arrow and select the Server settings option.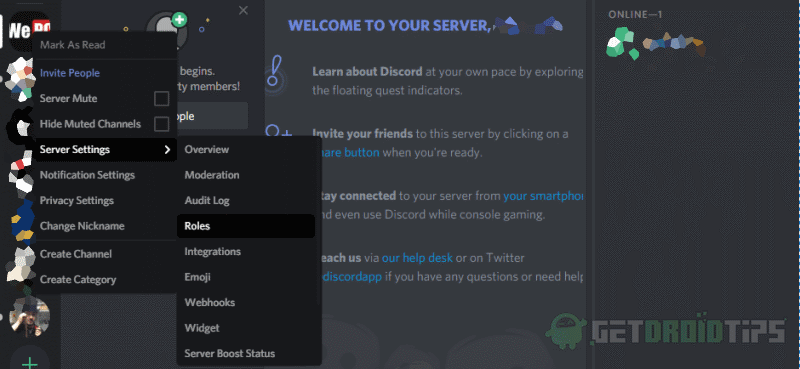 Step 2) On the left pane of the Window, select the Role option. If you haven't added any previous Roles, then you must see a Single Role @everyone.
Step 3) Click on the '+' icon to add a new role; now, you will have to name the role. You can name the Role according to the task, then assign a colour for your Role.
Step 4) Toggle on the permissions that you want for your severs and Toggle off the options which you don't want others to have. Select Save Changes to save the role.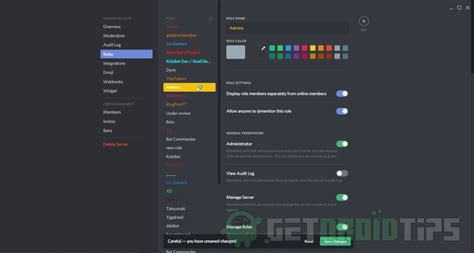 Similarly, you can create more Roles with different combinations of permissions. However, if you want to assign a role to a particular user then select the user from the right-hand pane and click on the '+' icon.
Step 5) A menu will appear, select your preferred role for the user. Moreover, you can right-click on the user profile, hover your mouse on Roles and select any of the roles.
Managing your Roles is similar to adding a new role. You can go to server settings>roles, you can add a new role or can modify any pre-existing role. Now you can toggle on or off the permission, change the color or change the name. If you don't want the role, you can also delete it.
Delete Roles in Discord
Sometimes most of the roles are unused, so you would probably want to delete them. Also, deleting roles and having fewer roles will help you in managing the roles in Discord.
Step 1) Go to your server, click on the drop-down arrow, and select server settings.
Step 2) On the server-settings page, select the option Role on the left, and on the right-select the role that you want to delete.
Step 3) Scroll-down and go to the bottom of the page, there click on the Delete (Role name) role button.