Discord is a place where people can use instant messaging, digitally connect with others by creating communities, etc apart from voice calls, video calls, sharing media, and files. You can consider it as software or as a platform like VoIP. Now, some of the users are reporting that they're getting Discord Awaiting Endpoint Error while using it. If you're also one of the victims, make sure to follow this troubleshooting guide to fix it.
To recall, if you're a hardcore PC gamer then we can assume that you use Discord while gaming with your friends online. It keeps getting better and better with receiving new updates, additional features, etc. However, Discord users aren't immune to receive multiple errors or bugs while using it. If you're also getting stuck on the awaiting endpoint screen, this guide is for you.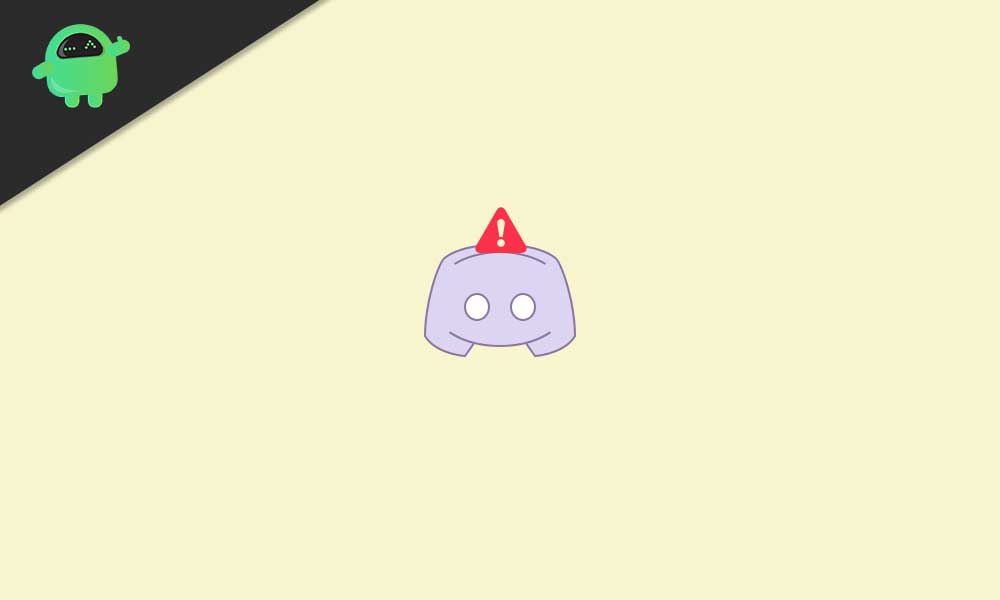 How to Fix Discord Awaiting Endpoint Error
The awaiting endpoint regarding errors on Discord may happen due to the networking issues or most probably the Discord outage issue. While connecting and using the Discord server or to any voice channel, you may encounter such an error on the screen.
Sometimes a slow internet connection, the javascript error, or technical issues with the Discord server region can be another reason. Needless to say that it's really annoying and can be easily fixed by following the methods below. So, let's jump into it.
1. Check Discord Outage Status
It's quite uncommon for an online service to keep up and running every time for 24/7. In reality, online services sometimes face server outages or connectivity issues due to the server region or server downtime/maintenance. Discord sometimes can go through the server outage issue and therefore, users may experience connectivity errors.
Now, it's highly recommended to check for the Discord Status in order to verify whether all systems and services are operational or not. If everything seems okay then maybe some other reason is troubling you. But if there is an issue with the Discord server then make sure to wait for a couple of hours and try again later.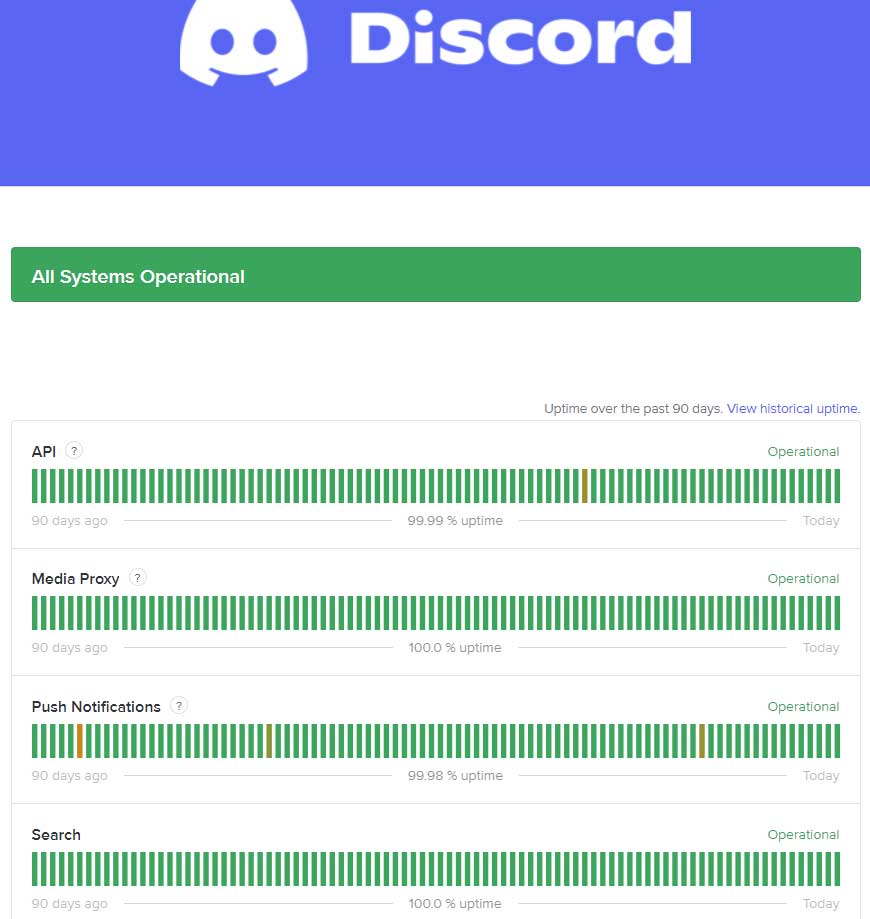 2. Check Your Internet Connection
Another major reason behind such an internet connection issue may occur Discord awaiting endpoint error in some cases. Well, a slow or unstable internet connection, cache issues with the network configuration on your PC may also cause several problems with online connectivity.
First of all, make sure to check out the internet connection on your computer. Just visit the speedtest.net or fast.com webpage to check for the download and upload speed.
Second, you should try clearing the DNS cache on your computer. To do so:

Press Windows key > Search for cmd > Right-click on the Command Prompt from the search result.
Select Run as administrator > If prompted by UAC, click on Yes to proceed.
Now, type the command ipconfig /flushdns on the command prompt and hit Enter to delete DNS cache.
Then type the command ipconfig /release and press Enter to release the IP.
Finally, type the command ipconfig /renew and hit Enter to renew the IP.
Once done, close the command prompt, and make sure to restart the PC.
3. Change Discord Server Region
You can try changing the Discord server region by following the steps below:
Open the Discord application > Go to Settings.
Now, locate and go to Server Settings > Click on Overview.
Then change the server location.
Once you're connected to a different server location, restart Discord & try again.
4. Enable or Disable VPN
The internet connection may get interrupted due to VPN services if you're already using it and the VPN is enabled. So, make sure to turn it off, and try checking the issue again. Whereas if the VPN is disabled then you can try once to enable it and use Discord again.
5. Clear Discord Cache
Clearing app cache data on the system may become useful in most cases. While the Discord app cache is no exception here and it may store enough cache data over a period of time. Therefore, you should clear the Discord cache by following the steps below:
Press Windows + R keys to open up the Run dialog box.
Type %appdata%/Discord/Cache and hit Enter to open the Discord cache data folder.
Now, press Ctrl + A keys to select all files > Press Shift + Delete keys and click on Yes to permanently delete those files.
Once cleared, close the window > Restart your PC.
Finally, check whether the Discord Awaiting Endpoint Error has been fixed or not.
6. Reinstall Discord
If nothing seems working for you, try reinstalling Discord as a final resort. Well, it's one of the common and working methods among most users. Whenever any app doesn't work properly, it's always better to uninstall and reinstall it completely. So, uninstalling and installing back Discord can fix the particular error. To do so:
Press Windows + I keys to open Windows Settings.
Then click on Apps > Scroll through the list of installed apps.
Locate and click on Discord to select it.
Now, click on Uninstall > Follow the on-screen instructions to complete the uninstallation process.
Once done, make sure to restart your computer to apply changes.
You can head over to the official Discord website, and download the latest version for your PC.
Finally, install Discord on your computer by following the on-screen prompts.
Log in to your Discord account > Enjoy!
That's it, guys. We assume you've found this guide helpful. If you've any queries, let us know in the comment below.