When it comes to gaming peripherals for your PC or console-setup, Logitech is one of the leading brands in the space that produces high-quality and yet affordable gear. Logitech manufactures a huge range of devices including keyboards, gaming mice, headphones, and more. The Logitech G435 is an exceptionally well-priced gaming headphone that has truly next-gen features like Logitech's proprietary Lightspeed wireless connectivity.
The headphone also has standard Bluetooth connectivity for playing casual games or while watching videos or movies. The headset is super comfortable with a good amount of padding for each ear. The microphone that comes within the headphone is also of good quality, and one can even stream with it. That said, several people have been complaining about their Logitech G435 not connecting to their PS4, PS5, Nintendo Switch, or other consoles. If you are one of those seeking a solution, this guide might be the best fit for you!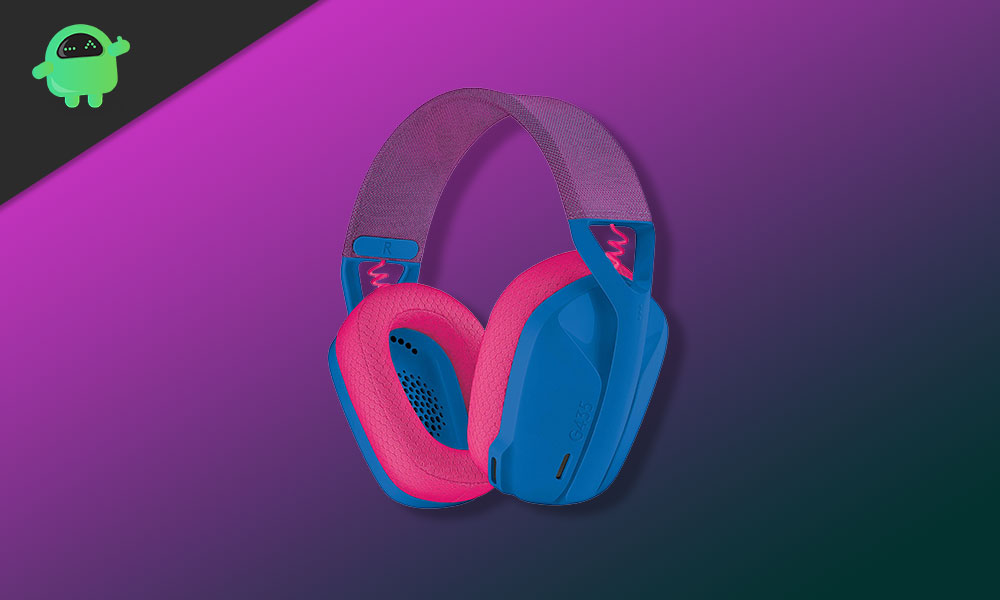 How to Fix Logitech G345 not connecting to PS4, PS5, or Nintendo Switch
There could only be a couple of reasons as to why you might be facing the Logitech G435 not connecting to PS4, PS5, or Nintendo Switch issue and hasn't been working properly due to this reason. We will be going over a few steps that will help you to troubleshoot the issue and find a working solution for this problem.
Troubleshoot your Headphones
First and foremost, let's run a few tests to discover the exact reason why your headphone could be giving you trouble.
Make sure your headphone's dongle is properly plugged into your console.
Check to see if the LED on your headphones is glowing when you connect it to your computer.
Ensure that your headphones have sufficient charging. If not, plug them in using the cable that came with the box and wait till they charge.
Lastly, try plugging in your headphones into a different computer or laptop to ensure that there's nothing wrong with the hardware itself.
If you have gone over all these checks and have confirmed that the headphone still doesn't work, follow the fixes below:
Fix 1: Use a different Cable
One of the reasons why your console might not have been able to detect your headphones could be because of a faulty data cable. Try using another cable to see any positive results. If the problem still persists, try plugging in your headphones to a different laptop or computer to ensure the problem isn't with your computer itself.
Fix 2: Switch from Lightspeed to Bluetooth
There is a good chance that the dongle that came with your headphone itself could be damaged. To confirm if that's the case, switch your headphones from the Lightspeed wireless mode into the Bluetooth mode by holding down the mute button for 3-5 seconds. Next, on your PS4, PS5, Switch, or any other console, try connecting your headphones within the Bluetooth settings.
Fix 3: Set your Headphones as the Default Audio Output
One reason why your Logitech G435 headset could not be working could be because your console is relying on some other output device for the audio, such as your TV speakers. To fix this, you must set your headphones as the default audio output device in the Audio Devices section on your console.
Fix 4: Update your Headphone's Firmware
The mid and high-tier products from Logitech's catalog receive frequent firmware updates that bring the quality of life improvements and additional features. The updates also fix several bugs that have been reported in the past. To update your headphone's firmware, you will require a Windows laptop or computer with the Logitech G Hub software installed.
Launch the Logitech G Hub software, click on your G435 headphone, and check to see if your device has any firmware updates available. If there is one, we recommend you install it since the update might fix any bugs that could have been preventing you from charging your headphones. Next, try plugging in the dongle into your console and check to see if the headphones are working now.
Fix 5: Contact Logitech Support
If you have confirmed that the issue doesn't lie in any of the variables such as the cable, firmware, or your console itself, it's time to contact Logitech support. If your headphones are still in warranty, you can simply get them replaced.
Conclusion
We hope our guide on how to fix the Logitech G435 not connecting to PS4, PS5, Nintendo Switch, or other consoles issue was helpful to you. If you have any tips other than what we've mentioned, do let the other readers know in the comments below! If you have any queries regarding the guide, feel free to contact us, we'd be happy to help!