Starting off, Minecraft Realms is an official subscription-based server hosting service that simply allows players to create and manage their own private Minecraft servers (personal multiplayer servers) run by Minecraft itself. This is very useful for you and your friends in the Minecraft world which is always accessible even if you log off. Now, some of the players are encountering an error code 429 when trying to access Minecraft Realms. If you're also one of the victims, check out this troubleshooting guide to fix it. It's also worth mentioning that plenty of affected players are unable to understand what's the reason behind this error code as there is no extra information available.
So, whenever Realms players are trying to access the menu, the particular error code 429 appears. Another thing we should note is that this error code isn't specific to the Realms. It basically indicates that "too many requests" are there for the generic HTTP response, and somehow it's quite different from the "unable to connect to world" error because players can't join Realms. So, there can be several reasons behind this issue and you can find this bug reported on the Minecraft Bug Tracker.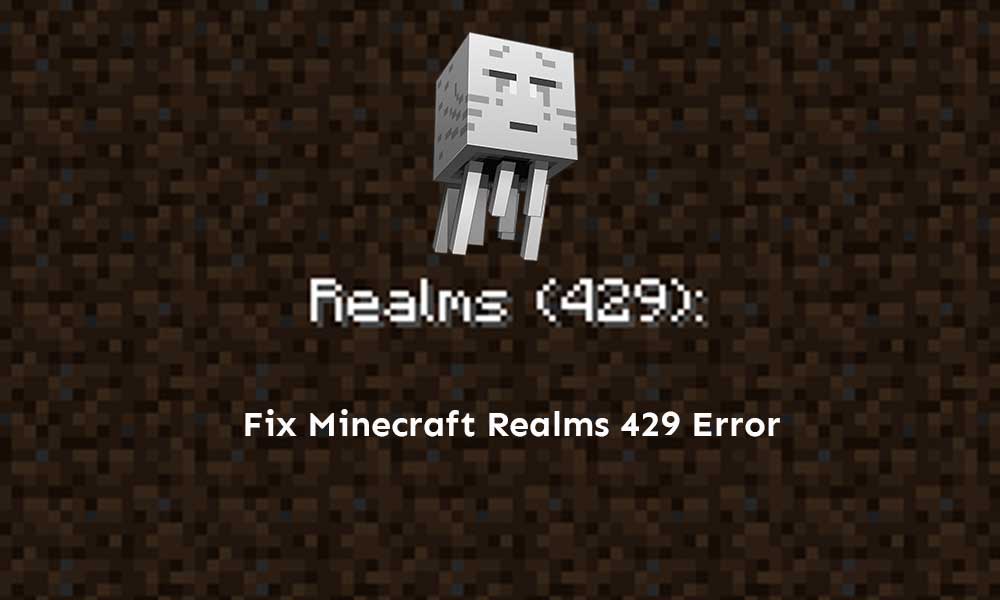 Fix: Minecraft Realms Error Code 429
To be precise, this is another server-related error that means the error code 429 indicates the subscribed server that a player is using, is trying to connect and receiving too many requests. It's one kind of DDOS protection that players didn't face before. It's also possible that a newly released patch update has included any bug that causes servers to respond on time.
It seems that at the writing of this article, Minecraft Realms players are having issues with the server connectivity which includes both the online gameplay and logging into the game too. In the last couple of days, plenty of affected players have reported about it on several online forums. If you're one of them, you can follow some of the possible workarounds below.
Also Read: How to Fix If Minecraft Unable to Connect to World?
1. Check Server Status
Make sure to visit the third-party DownDetector website from this link and check whether the Minecraft Realms servers working properly or not. Here you'll be able to find out all the necessary info like Live Outage Map, Most Reported Problems, etc.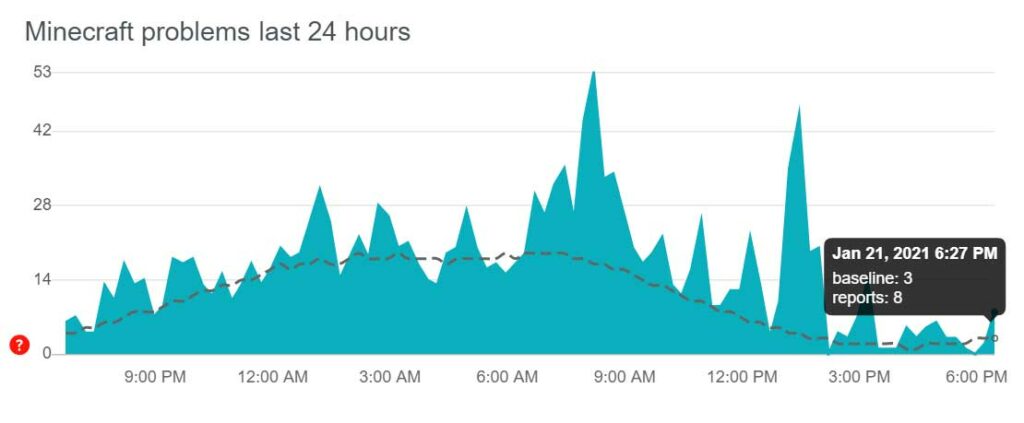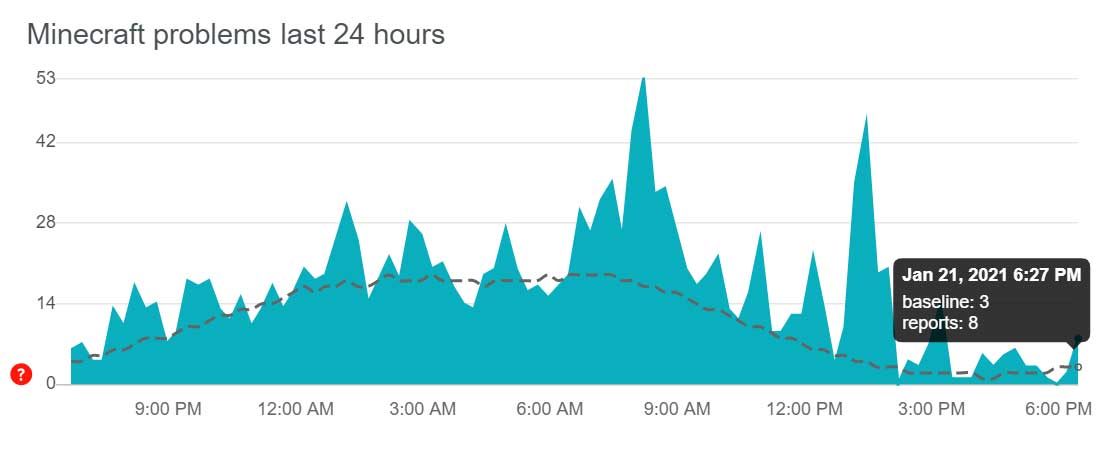 If you find the servers are having technical issues then it's better to wait for a couple of hours or so and then try again. You can additionally follow the Mojang Status Twitter handle for all the official Minecraft server updates or info. But if there is no issue with the server, check other methods below.
2. Reboot your PC/Laptop
It can also be possible that maybe your computer's system is having issues with the temporary glitch or cache. Make sure to simply restart your PC/Laptop to clear all the unnecessary system glitches. You can also perform a power cycle to your computer by turning it off then unplug the power cable for 5 minutes and then plug back in the cable. Just reboot your computer and the Minecraft Realms Error Code 429 issue should have gone now.
3. Check Internet Connection
Well, most of the server connectivity issues can occur due to network glitches or the internet. Make sure to check whether other online multiplayer games are running well on your PC/Laptop with the same internet connection or not. You should unplug your ethernet cable and plug it back in to confirm whether it's working properly or not. Meanwhile, if you're using a Wi-Fi network, try performing the power cycle to your router > Disconnect your Wi-Fi network from your computer and connect it again.
If not then you should check the internet connection speed and stability. For further queries or assistance, you can contact your ISP.
4. Clear Background Tasks
The chances are high that somehow some of the background running tasks or programs are causing issues with your system performance. Whenever any task consumes too many system resources, it can possible that your game and the game servers are having issues with the online connectivity. Just right-click on the Taskbar > Click on Task Manager > Go to the Processes tab > Select the unnecessary or higher CPU/Memory consuming tasks > Click on End Task to close them one by one. Once done, you can check if you're getting Minecraft Realms Error Code 429 again or not.
5. Try Using a VPN
It's needless to say that sometimes game servers can become overloaded in any specific region server due to an increased number of active players. But at the same time, it can also be possible that the game servers are running well in another region with less crowd. Therefore, you should try using a VPN service from any other region to cross-check if that works for you or not.
That's it, guys. We hope you've found this article useful. Feel free to ask in the comment below for further queries.