Starting off, the all-new DualSense controller of the PlayStation 5 console users are getting several issues with the performance and longevity. It seems that the DualSense controller uses the same analog sticks as the PS4's DualShock 4 controller. That means the analog sticks and the rest of the buttons are prone to get damaged or loose very quickly. Now, plenty of reports is coming out that the PS5 DualSense controller users are encountering the Analog Drift issue.
So, if you're also one of them, check out this article to know more about it. We'll also cover if there is any possible way to avoid such issues or prevent your controller sticks from getting damaged easily. Recently, multiple reports have appeared on several online forums that the R2 button getting looser within a couple of days of use. Meanwhile, some of the unfortunate users are saying that the DualSense controller's adaptive triggers are breaking somehow.
How to Fix PS5 DualSense Analog Drift
Although the affected players can get it repaired under the warranty period, it's not ideal for a month-old PlayStation controller. Users are literally disappointed with endless PS5 errors, game errors, crashes, compatibility issues, and now the analog stick drifting issue. So, without getting further ado, let's jump into it.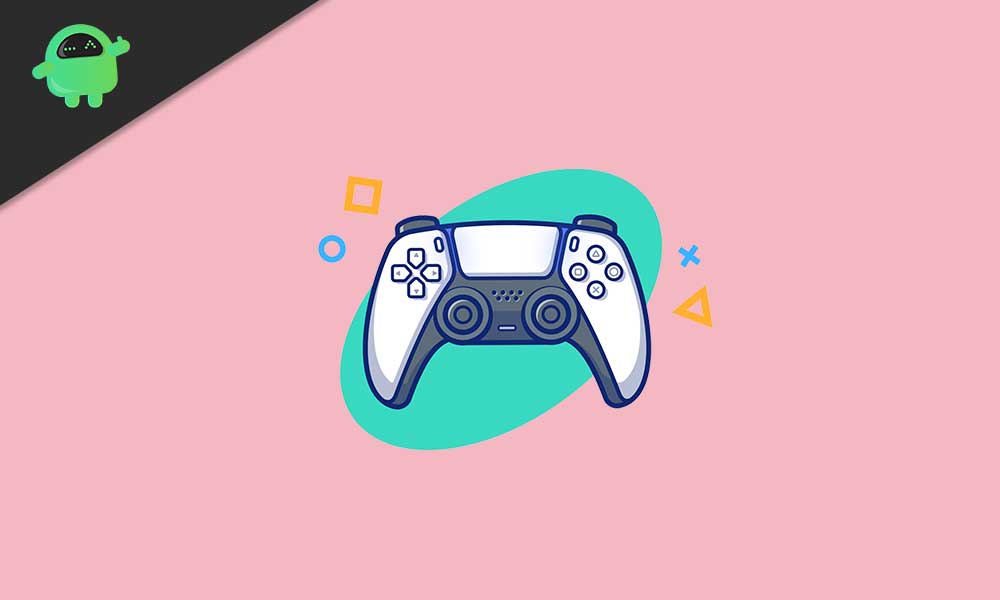 1. Check for Updates
Make sure that there is no update pending for your PS5 console as well as the DualSense controller. It may take a while to check for updates and install it but definitely boost your user experience. Sometimes it can also be possible that either you haven't updated the firmware for a while or you've somehow skipped the update.
Go to the Settings menu (gear icon) from the PlayStation home screen.
Next, you'll need to choose System.
Select the System Software Update and Settings option.
Here you'll be able to set automatic updates. Alternatively, you can also search for available updates manually.
2. Check Bluetooth Connectivity
In most cases, if you're a gentle user, the chances are high that there is no issue or damage with your DualSense controller within a couple of months. It's most likely the PS5 system issue that is troubling you a lot in several conditions. While Bluetooth plays a major role in the console and wireless controller connectivity or performance sometimes.
Therefore, it can possible that the Bluetooth connectivity issue is causing the analog sticks drifting issue. In that scenario, resetting the Bluetooth connectivity can do the job easily in most cases. You should also try it once.
Go to the Settings menu (cog icon) from the top right corner of the PlayStation home screen.
Select Accessories > Go to General.
Next, you have to simply turn off the Bluetooth connectivity.
Power cycle your console (check below) and turn on the Bluetooth again.
Finally, check for the issue whether it's fixed or not.
3. Power Cycle Your Console
By power cycling your console, you'll be able to clear all the temporary glitches or cache from the system. Not only it'll improve the device's performance but also some of the common issues can be avoided. To do this:
Power Off your PS5 console properly.
Now, disconnect the power cable from both the console and power source.
You'll have to wait for around 30 seconds > Then plug back the power cable in.
Finally, check for the DualSense Analog Drift issue again whether it has been resolved or not.
4. Reset DualSense Controller
Needless to say that by resetting the console or controller to its default factory settings can fix multiple bugs, errors, lags, performance issues, connectivity issues, etc, and so the DualSense controller. It can fix the analog stick drifting issue. But how to do that? Well, take a quick look below:
First of all, you'll need a paper clip or a SIM ejector pin.
Now, look for a tiny hole at the backside of your DualSense controller.
There is a button inside the hole which will forcefully reset your DualSense controller to its factory defaults.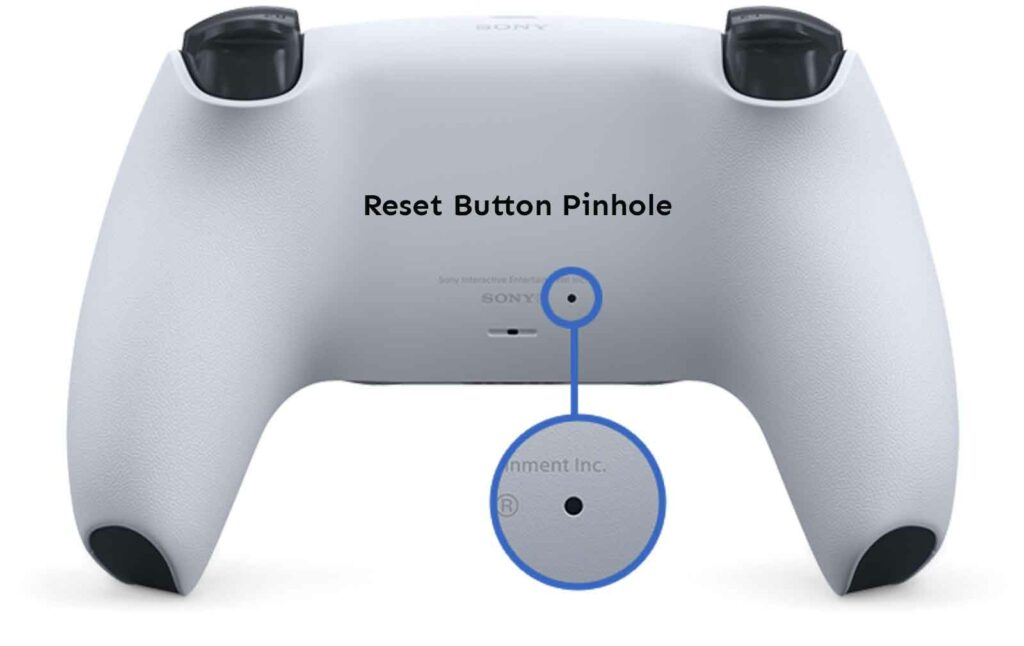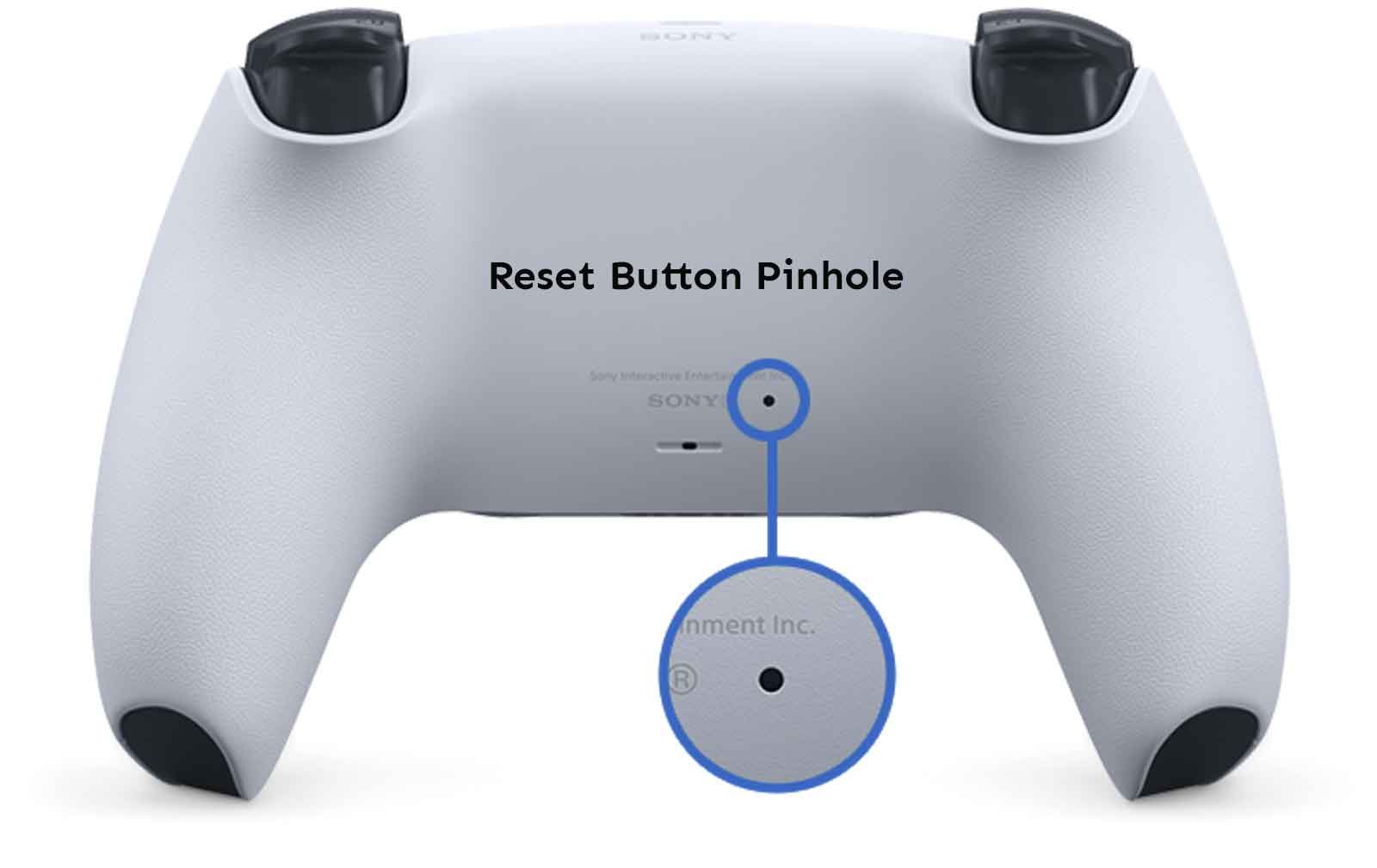 So, you'll just need to insert the paper clip or SIM ejector pin inside the hole and gently long-press the button for a few seconds.
Once reset is done, you'll have to connect the controller via a USB cable to connect it to your PlayStation 5.
If this method didn't work for you, try another one.
5. Clean Analog Sticks and Remove Thumb Grips
Just use a microfiber cloth with alcohol or isopropyl alcohol to wipe out the dirt or moisture from the DualSense analog sticks gently. Additionally, you should also try removing the thumb grips from your controller and try cleaning the movable areas to smooth the thumbstick movement.
6. Check Nothing Blocking Controller and PS5
Though the Bluetooth connectivity works pretty well without any hiccups or input lags even from another room, it's always a better idea to keep both the console and the controller quite closer for uninterrupted connectivity.
Additionally, keep in mind that no obstacles are blocking the way between your DualSense controller and PS5 console by any means.
7. Go for Repair under Warranty
If none of the methods worked for you, try following the warranty claim for your PS5 and its DualSense controller from the official PlayStation website according to your region. If your console and controller are still under warranty period & you don't want to keep the analog sticks drifting issue for long, just ask for repair or replacement.
That's it, guys. We hope you've found this guide useful. If you've any queries, you can comment below.