In this guide, we shared five different methods that will help you fix the Steam is not opening an issue on Windows 10. This video game distribution service has completely streamlined the process of purchasing and downloading your preferred games. Beholding a plethora of titles across varied genres, it has a rich collection of titles in its arsenal. Plus its social and community features such as having an in-game voice and chat with your friends are also liked by many. However, in spite of all these goodies, it isn't free from its fair share of issues.
In this regard, the app does have quite a few options to deal with these in-game errors. For example, you could fix the missing game files by doing an integrity check or uninstall and reinstall the entire game right from the app itself. But for each of these things to happen, you will first have to get access to this app. Unfortunately, not everyone is able to do so. There have been a few concerned users who are unable to fix the issue of Steam not opening on their Windows 10 PC. If you are also on the same page, then this guide shall help you out.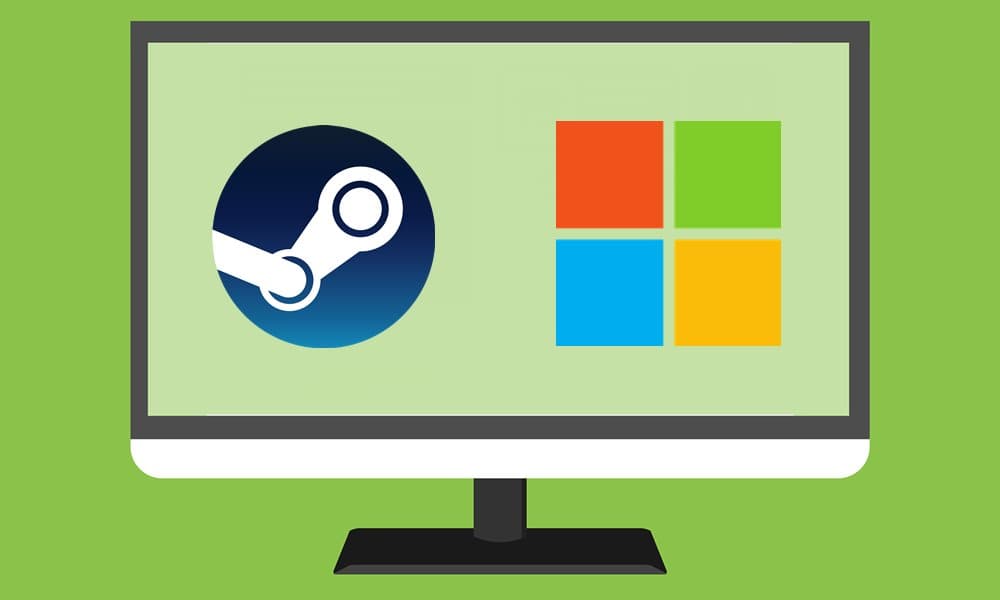 5 Ways to Fix If Steam Not opening On Your Windows 10
There isn't any universal fix as such. You might have to try all the below-mentioned fixes until you are able to rectify this issue. So without further ado, let's get started.
Fix 1: Delete Steam's Temporary Data
If you are using this app for quite some time, then a lot of temporary data might have accrued. These data might, in turn, conflict with the proper functioning of the app. So it is always recommended to delete these cache and cookies after regular intervals. Here are the required instructions for the same: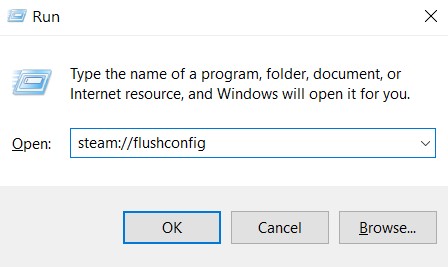 To begin with, use the Windows+R shortcut keys to bring up the Run dialog box.
Then type in the below command and hit Enter:

steam://flushconfig

The associated cache and data of the app will now be cleared.
Once that is done, relaunch the app and see if it fixes the Steam is not opening issue on your Windows 10 PC.
Fix 2: Stop Steam's Background Process
In some instances, the app's background services and frameworks might cause an issue or two while Steam is running in the foreground. The Steam Client Bootstrapper is known to be among the most common culprit for the same. As a result, it is recommended that you close this background process and then relaunch Steam. The Bootstrapper will then again load from scratch and your issue might be fixed. With that said, here is how you could carry out this task: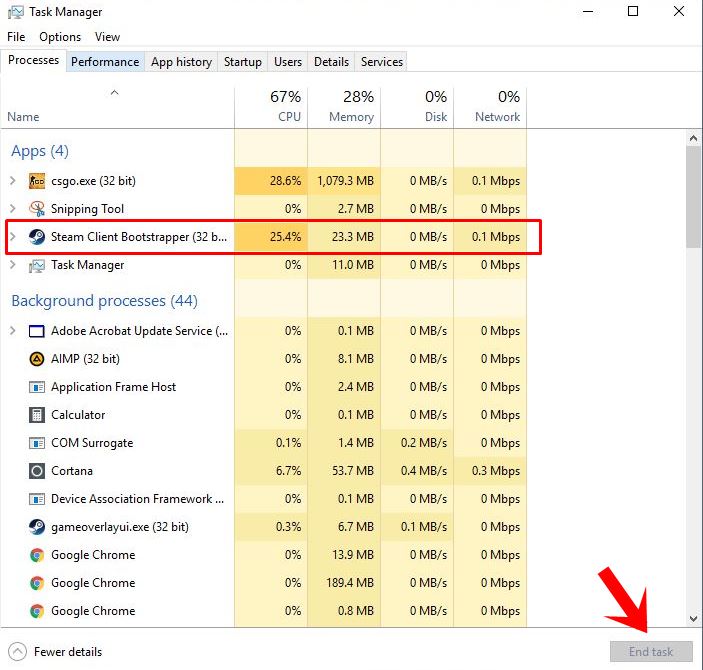 Hit the Ctrl+Shift+Esc shortcut keys to bring up the Task Manager.
Then go to the Steam section and then click on it to bring up its list of associated processes.
Select the Steam Client Bootstrapper and then click on End Task situated at the bottom right.
Now launch Steam and the Bootstrapper shall launch itself within a few seconds as well.
Check if it is able to fix the Steam is not opening issue on your Windows 10 PC.
Fix 3: Update Hardware Drivers
Some of you might wonder what a hardware component has to do with application issues. Well, the query is completely genuine on your part. So here is the thing- if the drivers related to the external devices connected to your PC isn't up to date, then there is always a possibility of software sides issues. In this regard, there are a few things that you could try.
To begin with, remove all the connected external devices from your PC. Then reconnect them one at a time, until you are able to recreate the issue. This way you will be able to identify which device was the root cause of this problem. Once you have identified it, proceed ahead with the steps to update its drivers.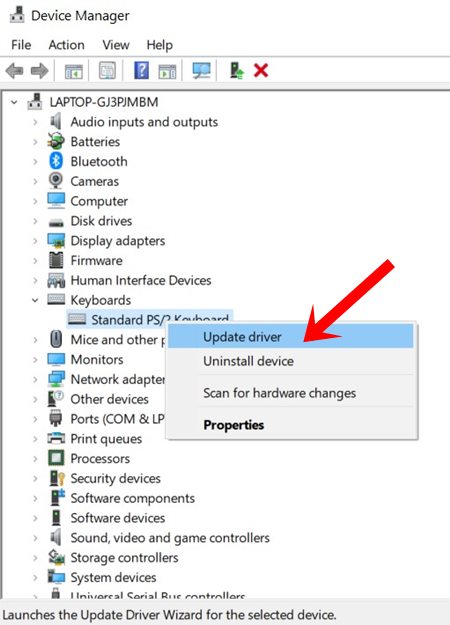 To begin with, right-click on the Windows icon situated at the taskbar and select Device Manager.
Then scroll to the hardware device whose drivers need to be updated.
Right-click on it and select Update Drivers.
Then select Search automatically for the updated graphics drivers from the dialog box that appears.
Windows will now search for the latest available drivers online and shall install them right away.
Once done, restart your PC and see if it fixes the Steam is not opening issue on your Windows 10 PC.
Fix 4: Use the Steam's Web Version
If the issue is being persistent with Steam's standalone app, then you could also give a shot to its web version. While it also has its mobile app, but that wouldn't be of any benefit as of now. This is because the former is mostly limited to the game's social features. So it is better to go ahead with its web version instead. To access the same, head over to the Steam website and carry out the intended task. While this is a temporary fix to the Steam is not opening issue on your Windows 10 PC, but still a handy alternative nevertheless.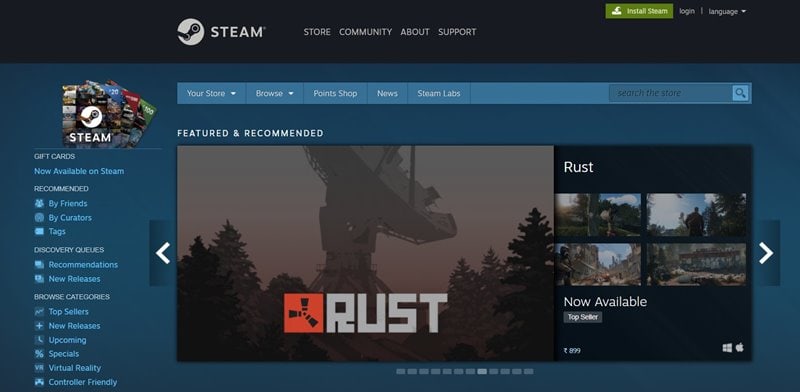 Fix 5: Reinstall Steam
If none of the above methods managed to gave out desirable results, then you might have to take the nuclear route of uninstalling and reinstalling the app. This last resort method is known to fix most of the underlying issues and could spell success here as well. With that said, uninstalling the app might lead to all your games being deleted as well.
Likewise, reinstalling them might consume quite a lot of bandwidth. So it is better to take a backup of all your games before uninstalling the app. To do so, head over to Steam's installation directory (default location: C:\Program Files (x86)\Steam) and make a backup of the steamapps folder. Once that is done, proceed with the below instructions to perform the reinstall:

Head over to the Start menu and search Control Panel.
Within that, go to the Program and Features section.
Scroll to the Steam app, select it and hit the Uninstall button.
Once that is done, go to the Steam Download page and click on Install Steam.
Launch the setup and install it to the desired location.
Now go to that directory and move the earlier copied steamapps folder back to this location.
It will ask whether you wish to replace this new folder with the existing one, reply in the affirmative.
Once done, launch the Steam app and your issue would be fixed.
With this, we conclude the guide on how to fix the Steam is not opening issue on your Windows 10 PC. We have shared five different fixes for the same, do let us know in the comments which one manage to rectify the issue in your case. Rounding off, here are some iPhone Tips and Tricks, PC tips and tricks, and Android Tips and Tricks that you should check out as well.