The GTA V Redux Mod brings a complete overhaul to the game's original graphics. Players will immediately notice that everything is much more realistic in GTA V with the Redux mod. By now you must have got to know that today we will help you install the Redux Mod in GTA V.
Here are a few of its key features:
Improved textures for all objects
Better weather conditions
Stunning views with natural colors
Realistic elements matching the environment
Want to know how to install the GTA V Redux Mod? Check out our detailed step-by-step guide below.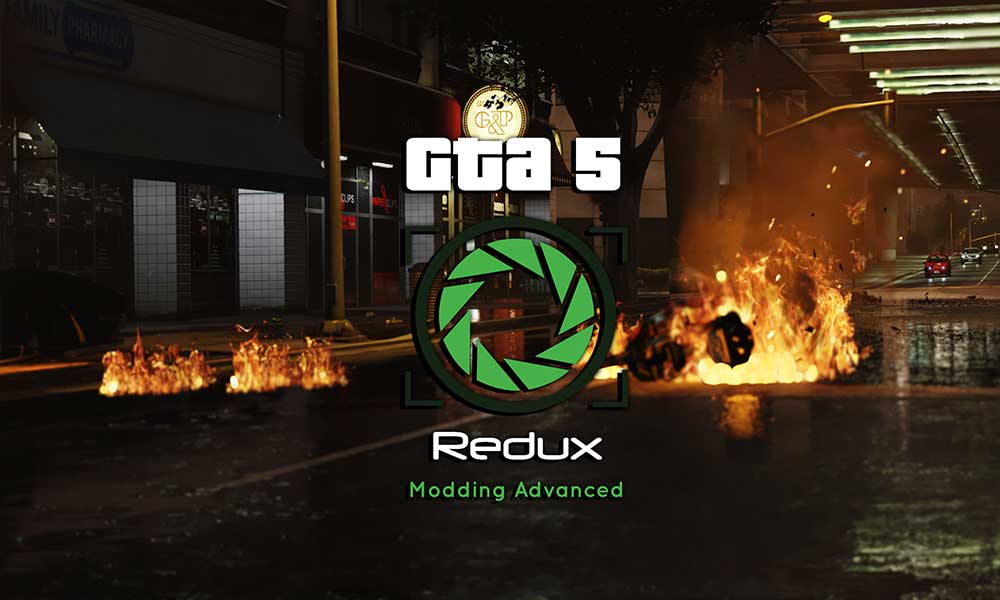 How to Install GTA V Redux Mod?
Before going through the steps below, make sure you have the authentic GTA V Redux mod downloaded from their official website.
Check if you have the following requirements to successfully install Redux mod in GTA V:
Authentic GTA V (Un-modded)
OpenIV
Script HookV
Install Script HookV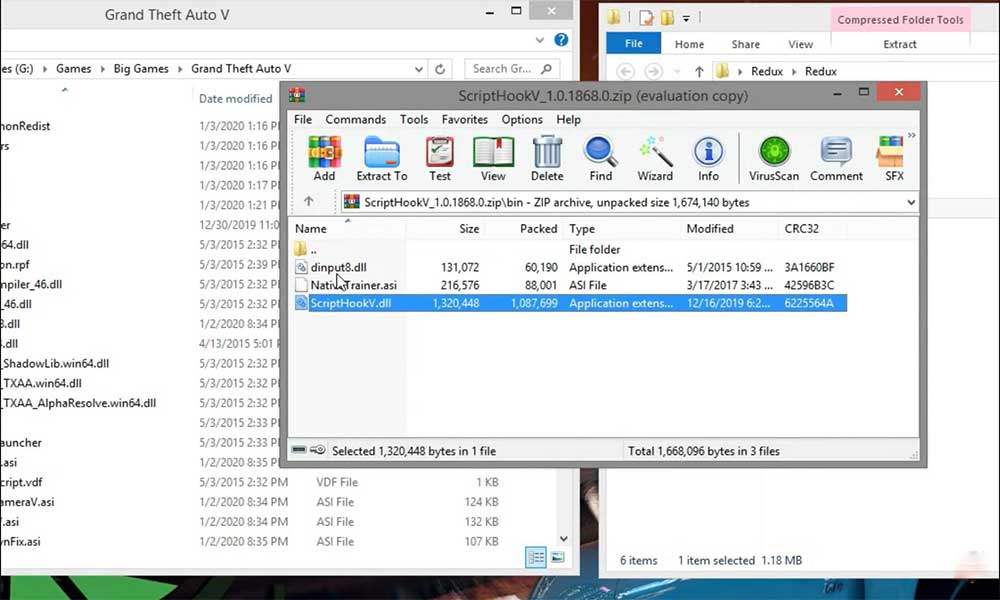 Download the latest stable version of Script HookV
Extract file contents and locate these files: ScriptHookV.dll and dinput8.dll within the bin folder
Copy these files and paste them directly into GTA V main library directory
Install OpenIV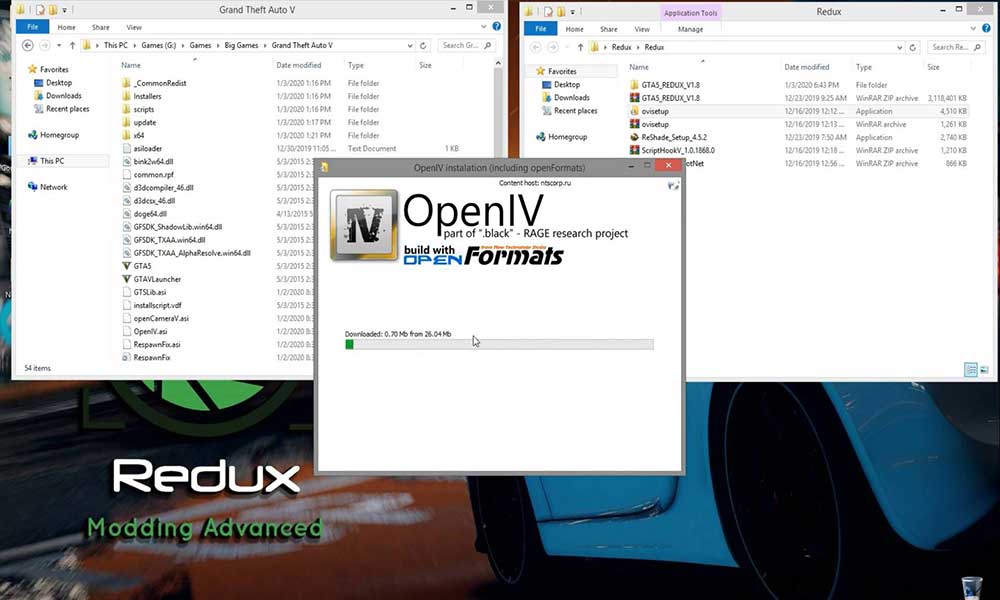 Download latest stable version of OpenIV from their official website
Install it
Run OpenIV and navigate to Tools
Click on ASI Manager
Install these plugins: ASI Loader, OpenIV.ASI and openCamera
Set up Reshade
Navigate to the GTA V Redux folder and locate RESHADE OPTIONS
From the list, select desired preset effect to be applied in GTA V
Double-click on it to open and select all folders and files inside it.
Copy them and paste directly into GTA V main library directory
Override all copies if prompted
Note – Check that all previous iterations of Reshade have been deleted from GTA V main library directory.
Install GTA V Redux Mod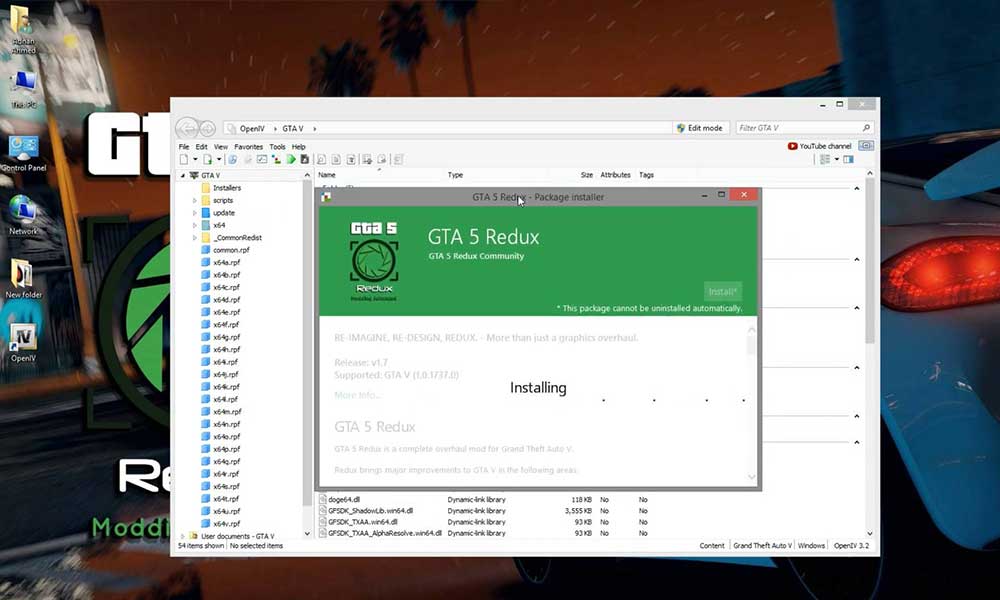 Open the GTA 5 main library directory and create a new folder for mods 'mods.'
Copy and paste the following files into mods: update, common.rpf, x64 and x64a.rpf
Open OpenIV and navigate to Tools
From the list, click on Package Installer
From the list, locate the REDUX_INSTALLER.IOV application file and install it
Make sure to select the option for mod installation inside GTA 5 directory
From the pop-up, select Game Folder for installation
Open GTA 5 and check
This concludes our guide on how to install GTA 5 Redux Mod. Now that you know how to install it in GTA 5, you can enjoy the game much better owing to improved graphics and realistic elements. If you liked our guide, don't forget to check out our other Windows Guides, Gaming Guides, Social Media, iPhone Guides, and Android Guides to read more. Subscribing to our YouTube Channel will help you win our $150 giveaway contest. If you have any questions or feedback, comment down with your name along with the email ID, and we will reply shortly. Happy Gaming.