With the advancement in internet technology, security risks have also increased. Moreover, with the ever-growing social media applications, user's data is at more risk than it was ever before. Though there are several tools and applications that allow users to safeguard themselves from such dangerous vulnerabilities, two-factor authentication is something that is safest and more reliable. Besides, most of the applications give two-factor authentication options. One of the most popular social media applications, Snapchat also gives the options of two-factor security authentication. And in this post, we will give you a guide on how to enable two-factor authentication on Snapchat.
Though Instagram has copied most of the features that Snapchat offers, still Snapchat has its own large user base. Besides, with a large user base, Snapchat is more vulnerable to dangerous and malicious attacks. But, with the help of this post, you can safeguard your Snapchat account with two-factor authentication. So, without any further ado, let us get straight into the article itself: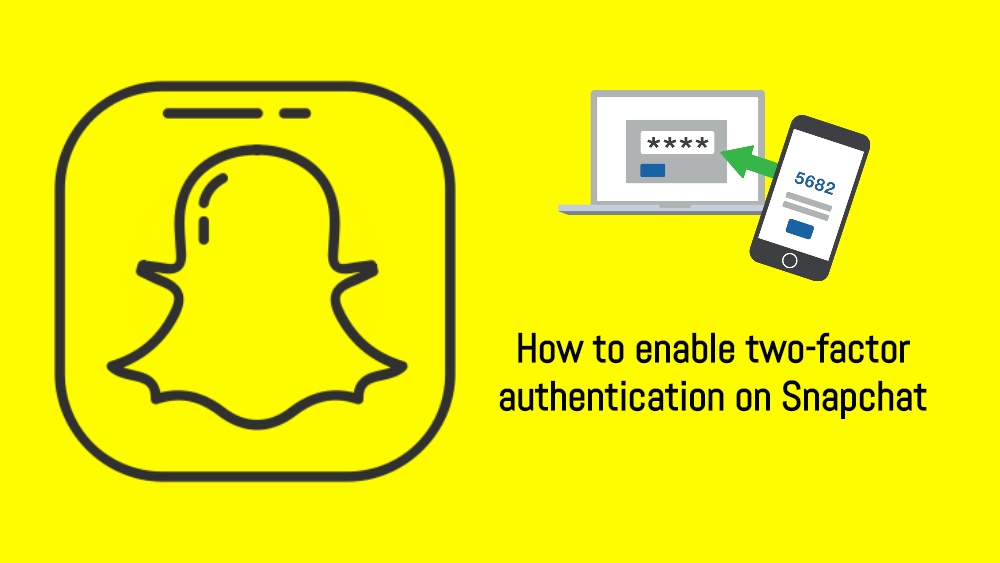 How Two-Factor Authentication Works?
Two-factor authentication adds a second step or a second layer to your Snapchat account in addition to your regular username and password.
Once this feature is enabled, you will be required to enter a Login Code that will be sent to your device via an SMS text.
How to Enable Two Factor Authentication on Snapchat
You just need to follow the simple guide below in order to activate two-factor authentication on Snapchat:
SMS Verification
Firstly, open the Snapchat application on your device.
Then tap on the profile icon which you can find at the top left of your screen.
Then, tap on the Settings option which you can locate at the top right of the screen.

There you will find the Two-Factor Authentication option on Snapchat.


You can choose the option SMS verification to send the security code to your registered mobile number.

This step is fairly simple and you need to simply enter the security code received on your mobile number.
You can also set a Recovery Code so that you can easily log in on a new device in case you change or lose your phone number.
That's It! Two Factor authentication is now enabled on your Snapchat account.
Authenticator App
Another alternate way is to use an Authenticator app like Google Authenticator or Duo.
Just set up and install the application on your device.
Head back to the Settings menu on your Snapchat app and under Two-Factor Authentication settings, choose Authentication app.

Then you need to press on Set up Automatically.

This will detect the Authenticator app installed in your device.
Open the Authenticator app and enter the six-digit code displayed in your Authenticator app in your Snapchat.
Now just follow the steps as prompted.
That's it!
Keep in mind that though two-factor authentication gives enhanced security to your Snapchat account, but it does not guarantee that your account cannot be hacked. Let us know in the comments below if you find this guide useful and interesting. Until the next post…Cheers!