Apple has revealed iOS 16 this year, and it has loads of features. But with every iOS update or iteration, Apple makes it endearingly hard to jailbreak your devices. This article will discuss how you can jailbreak iOS 16 devices with the latest news.
Apple has made efforts to stop people from jailbreaking their devices running on iOS. And they are quite successful in doing so. We have not seen any jailbreaks in iOS 15 yet, so iOS 16 will take an even longer time. Even if jailbreaking is possible in iOS 16, Apple will patch it in the next update of the iOS.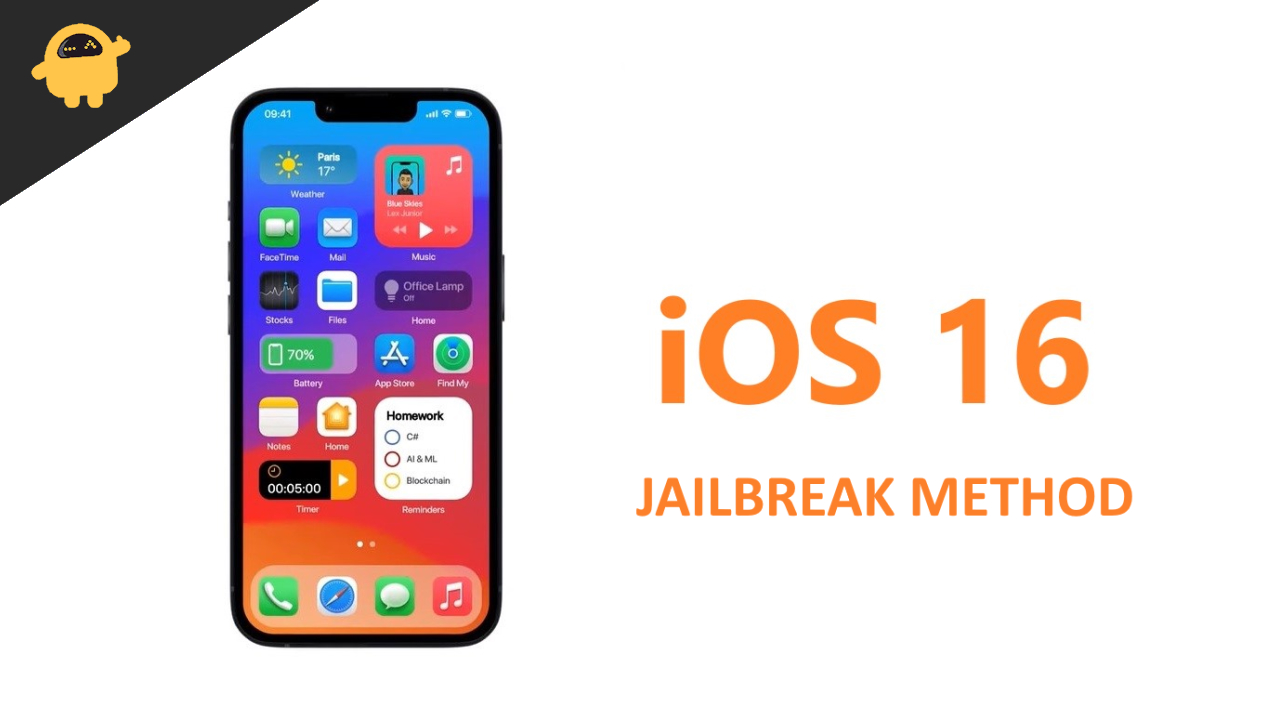 What Is iOS Jailbreak
Jailbreak is the exploitation of the flaws of the device that comes out of the box. It is like rooting a device in an Android smartphone. Jailbreaking an iOS device means you can now download software that is not allowed to be installed on the device by the manufacturer. It will give you access to the root of the device which in turn can control hardware as well.
Apple always tries to make jailbreaking difficult for the user as they don't want users to reach the core of the device. They always release security patches to make it difficult but in the older version of the iOS, it is still possible to jailbreak the iOS system.
Can We Jailbreak iOS 16
As iOS 16 is the latest update and many users already have updated to the latest version, people are wondering if they will be able to jailbreak their devices. We have not seen any jailbreaks in iOS version 15 or all the next updates of iOS 15. Apple has done well in securing their iPhones from those who love jailbreaking and going to the root of the device and accessing its features. Even if someone is able to jailbreak the iOS 16; there is a high chance that Apple will patch it in their next update.
If you have an older iPhone which runs on iOS 14 and older. You can easily jailbreak your iPhone using Chekra1n. Apple can do nothing to prevent their phone from jailbreaking if you are on an older version of the iOS.
However, if you are on newer iPhones like iPhone 12 or iPhone 13 which runs on the latest iOS 15 or 16, then Jailbreaking your iPhone will be quite difficult.
iOS Jailbreaking news
Is there a possibility of jailbreak in the iOS 16? A few months ago, there was a report about the jailbreaking of the iPhones that will run on the iOS 16. The report said that, in the iOS 16 version, Apple had sealed the root file system. This means modifying the root file system will make your device unbootable. Every jailbreak must be rootless now. Or people have to find other ways to jailbreak their iPhones without modifying their root files.
So, you may be able to jailbreak iOS 16 in the near future. But in the current scenario, Apple will not let you jailbreak their iPhones. If you want to jailbreak your iPhone you must stick to the older version of the iOS such as iOS 13 or 14.
But it is not advisable to stick to the older version of the IOS if there are new updates available, as there are lots of updated features that you will miss out on when you will be on the older version of iOS.
Conclusion
So far we know that jailbreaking iOS 16 is not possible now. Maybe in the near future tech people will find some ways to jailbreak their iOS. Jailbreaking is not an illegal process, everyone wants to get to the root of their phones. We will keep updating this article for any further news about Jailbreaking iOS 16, so make sure to bookmark us.