Just like any other social media platform, Snapchat has some terms and conditions and rules and regulations. If you, by some means, break these regulations, then Snapchat won't take it easy. You will either receive a temporary of a permanent ban on your account from Snapchat, based on the intensity of your violation. If it is a repeated offense or a severe offense, then the chances are that you will receive a permanent lock for it, and there is no way to reverse it again.
But permanent locks only happens in particular conditions. Mostly Snapchat just gives out a temporary lock of 24 hours and sometimes even longer than that. Now, if for some, you have recently got a message from Snapchat saying that your account has been locked temporarily and you have no idea what caused it, then chances are that it is a mistake. Then you can reason with the official support team to unlock your account. But before just resolving that you didn't do anything, you should take a look at some of the possible reasons why your account might be locked. Maybe you did something unintentionally, and you weren't aware that you could get locked for it. In this article, we will take a look a look at all the possible reasons why your account could be locked and also give out ways to unlock it.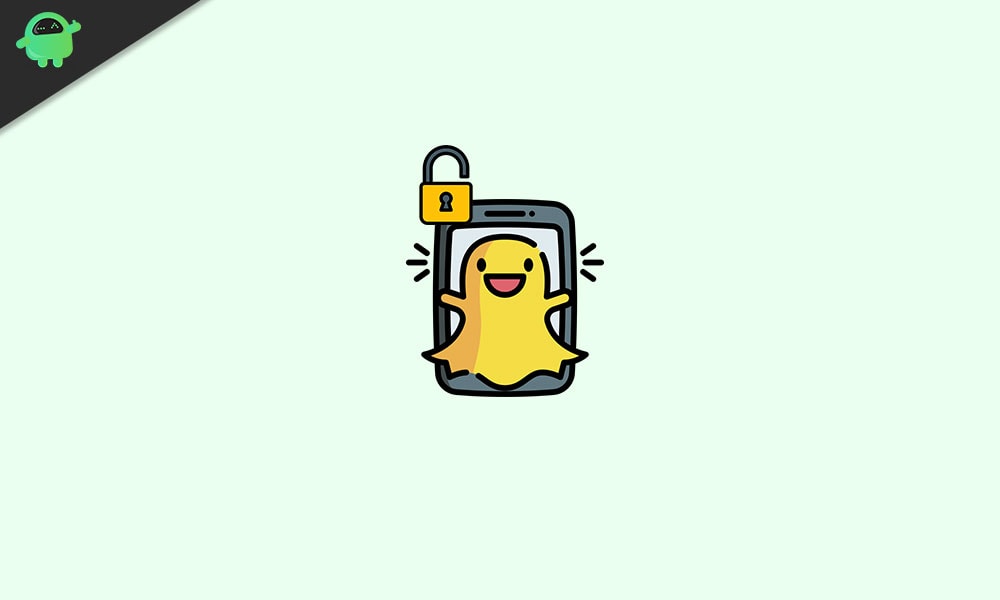 How to unlock your Snapchat account?
There are several reasons why your account might be locked.
Use of Third-party applications:
One of the most common reasons why Snapchat might lock your account is the use of third party applications. Several applications do work with Snapchat, but only some of them are official, If you were intentionally or unintentionally using an unofficial app then the chances are that your account might be locked for that reason.
Snapchat does not allow users to take screenshots in specific scenarios. Some third-party applications let you bypass that, but they are not official. Also, the use of this kind of apps puts your account's data, your friend's account data in jeopardy. Snapchat gives importance to privacy a lot, and possible data breach is something they won't take lightly.
If you feel that this is the reason why Snapchat locked you, then wait for 24 hours till the block is lifted. After that, log in to your account again, but this time remember to uninstall these unofficial applications and never use them again. If you use them still, then you might be locked permanently. If for some reason, the lock from Snapchat is not for 24 hours, and it says locked for a couple of days, then you can contact Snapchat to resolve your issue. To do that, click on this link and then click on the unlock button your see on the page. After that, just follow the instructions accordingly to show the Snapchat service team why your lock should be lifted sooner.
Unverified account:
Sometimes merely not verifying your phone number or email address with your Snapchat account can be the cause of your lock. If there is too much activity on an unverified account, then Snapchat assumes it as a robot or spam account and then locks it temporarily.
So if your account is unverified, then get it verified as soon as the lock is lifted. This block generally comes with a 24-hour expiry mark. After the lock is done, quickly verify your phone number or email address with your Snapchat account, and you won't see this lock again.
Spamming or abusive behavior:
If in recent times, you have been spamming someone for whatever reason, and that person files a report against you, then Snapchat will lock your account. Even if you have trolled or bullied someone online, or maybe you said offensive, and that person reports your actions, then Snapchat will check those reports. If Snapchat finds you responsible for bullying under its guidelines for abusive behavior, then you will surely get a temporary ban of 24 hours.
After 24 hours is done, just make sure that you don't do anything like that again. If you do, then you will surely get a permanent ban for multiple offenses, and then your account will be permanently locked. If for some reason, the lock is longer than 24 hours, and you feel that you should not get such a lock, then you can click on this link here and then click on the unlock button on the page. After that, just wait till Snapchat responds to you.
Security reasons:
Lastly, one of the potential reasons for a lock could be that your account is a threat to the security of Snapchat. Maybe you clicked on some links or logged in somewhere with your Snapchat account where you should not have. Suppose Snapchat sees that your security has been compromised that they will impose a lock on your account. In this rare scenario, all you can do is contact Snapchat's support team here. They will guide you on what you should do to unlock your account.
Now you know all the possible reasons why your Snapchat account could be locked, and also ways to unlock it. If you have any queries with this guide, then comment down below. Also, be sure to check out our other articles on iPhone tips and tricks, Android tips and tricks, PC tips and tricks, and much more for more useful information.