Apple has finally launched their new iPhone 14 series along with their new software update called iOS 16. The iOS 16 comes with a lot of new features which were announced in the WWCD. After the iOS 16 stable updates, many users report their iPhones WiFi connection keeps loosing or not connecting to the internet.
Now, if you're also one of the iOS 16 users and facing Wi-Fi connectivity conflicts, don't worry because we've shared a couple of possible workarounds that should help you out.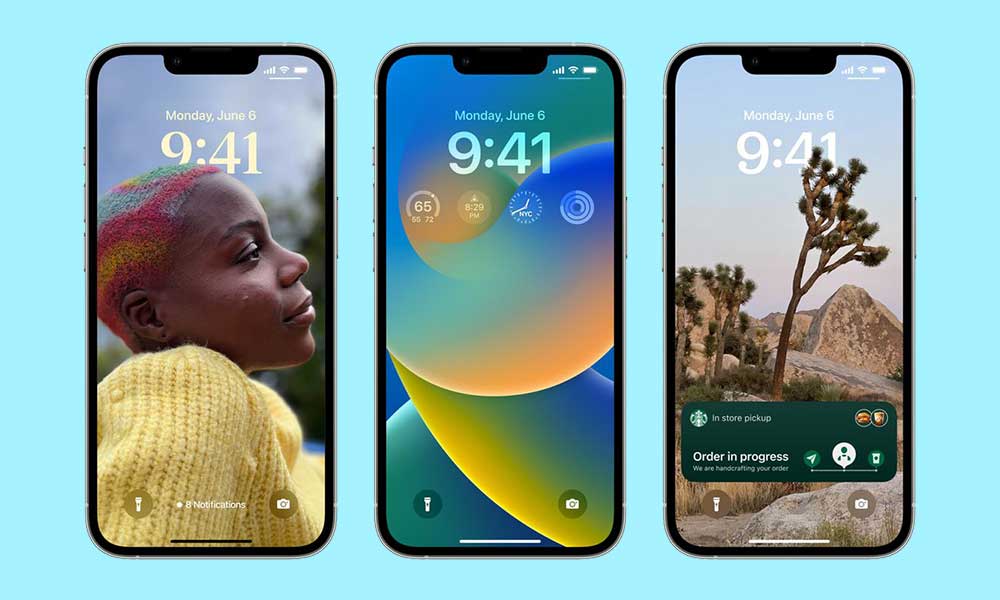 iOS 16WiFi Connection Issue, How to Fix?
IOS 16 is no exception and may contain a few bugs or stability issues. Apple developers will take a couple of months to completely fix most of the common and known bugs. Then the issues will be fixed accordingly in the next few weeks or months. Reports show iOS 16 running iPhones don't connect to the Wi-Fi network or drop the Wi-Fi connectivity frequently.
1. Check the Internet Connection
First of all, you should check out whether your internet connection is working properly or not. Sometimes you're connected to a Wi-Fi network, but the internet connection seems poor or unstable. So, it can't hold its nerves and keeps disconnecting or can't even connect. If there is an issue with the internet connection, then make sure to contact your ISP (Internet Service Provider) for further technical assistance.
2. Power Cycle your Wi-Fi Router
Try performing the power cycle on your Wi-Fi Router to check whether the internet connection has been fixed. Sometimes issues with the networking glitch or cache data may trigger the Wi-Fi connection drop or can't connect to the network problem. To do so:
Power OFF the Wi-Fi Router and unplug the source's power adapter.
Next, wait for around a couple of seconds then plug back the power adapter in.
Turn ON the router and check for the issue again.
3. Force Restart your iPhone
It's also recommended to force reboot the iPhone manually to ensure no temporary system glitch or cache data issue is troubling you. Sometimes a normal reboot may not come in handy. That's why you should try out a force reboot. To do that:
Press and quickly release the Volume Up button and quickly press then release the Volume Down button too.
Now, hold the Side button (Power) for a few seconds until the Apple logo appears on the screen.
Release the Side button and wait for the device to reboot into the system automatically.
Once rebooted, connect to the problematic Wi-Fi network and check for the issue again.
4. Forget and Reconnect the Wi-Fi Network
You should also forget the problematic Wi-Fi network and reconnect it to check for the issue. A temporary networking glitch or configuration issue may trouble you a lot. To do that:
Note: If you can't remember your Wi-Fi password, make sure to change or view the existing password from the router before doing this method.
Go to the Settings app on your iPhone > Tap on Wi-Fi.
Tap on the Wi-Fi network name from the list. [You can also tap on the 'i' icon next to it]
Now, tap on Forget This Network > Once done, tap on the Wi-Fi network again to connect it.
Enter your Wi-Fi network password, then connect.
5. Disable VPN
Try temporarily turning off the VPN (Virtual Private Network) connection from your iPhone or router to cross-check if the iOS 16 WiFi Connection Issue is still bothering you. To disable VPN from the router, log into the router's admin panel (dashboard) and then turn off VPN.
While if you want to disable VPN from your iPhone, go to Settings > Tap on VPN > Turn Off or Delete VPN Profile, whatever you want.
6. Turn ON and OFF Airplane Mode
It's also recommended to turn on the Airplane Mode on your iPhone and then turn it off to refresh the networking glitch (if any) by following the steps below:
Open the Settings app on your iPhone > Tap on the Airplane Mode toggle directly to turn it on/off.
7. Turn OFF Wi-Fi Assist
The Wi-Fi Assist feature helps your iPhone switch to cellular data whenever no Wi-Fi connection is available or the Wi-Fi signal is too weak to work. It automatically switches between Wi-Fi and Mobile Data depending on the requirement. So, it may also sometimes trigger some conflicts with your Wi-Fi connectivity. Make sure to turn off Wi-Fi Assist to check for the issue further. To do that:
Open the Settings app on your iPhone > Tap on Mobile Data.
Now, please scroll down the page to the bottom > Tap on the Wi-Fi Assist toggle to turn it off/on. Here you'll need to turn it off temporarily.
Once done, make sure to check for the Wi-Fi issue again.
8. Reset Network Settings
Sometimes the above methods didn't work for some unfortunate iPhone users for multiple reasons. If in case, your network settings have some glitches or conflicts with the system, then it can be reset to the factory default by following the steps below:
Open the Settings app on your iPhone > Tap on General from the list.
Now, scroll down the page to the bottom > Select Transfer or Reset iPhone.
Tap on Reset > Here you'll need to select Reset Network Settings from the list.
Then it'll ask you to enter the device passcode whatever you're using.
Once entered, make sure to confirm the task by tapping on Reset again.
Wait for the reset process to be completed, and then restart the iPhone to apply changes.
Finally, reconnect to the Wi-Fi network to check for the issue.
9. Try Disabling Bluetooth
Try turning off the Bluetooth connectivity on your iPhone to check whether it's conflicting with your Wi-Fi network or not. Just tap on the Settings app from the home screen > Tap on Bluetooth > Tap on the toggle to turn it on/off. You'll need to turn it off for some time to cross-check the issue.
10. Try Using Another Wi-Fi Network
It's better to try using a different Wi-Fi network on your iPhone to ensure there is no connectivity issue with your specific Wi-Fi network. If the other Wi-Fi connectivity is working fine on your iOS 16 version, there is some issue with your Wi-Fi network. In that scenario, contact your ISP support for further assistance.
11. Submit Feedback
Apple always provides a Feedback application pre-installed on all iOS versions. So, once you install or update the iOS version on your iPhone, you'll be able to find out an app installed called 'Feedback'. Just find it out from the home screen pages and then open it. Make sure to sign in to your Apple ID using the same credentials inside the app, provide all the required information, and submit the feedback. Apple devs surely will work on it.
If the Feedback app isn't installed on your device or you did uninstall it, you can reinstall it from the Apple App Store directly. Otherwise, just visit this official Apple iPhone Feedback link to submit the bugs or issues properly.
That's it, guys. We assume this guide was helpful to you. For further queries, you can comment below.