Apple has launched the latest iPhone 13 lineup with advanced WiFi capabilities allowing their devices to cross-connect with each other to better for tracking for their peripherals such as AirTags etc. Regarding WiFi connection, iPhone 13, 13 Pro, or Pro Max models come with the latest WiFi 6 802.11ax band, designed to improve speed, increase efficiency and reduce congestion in heavy bandwidth usage scenarios. But since the launch of the iPhone 13 lineup, many users are facing several connection problems, such as the WiFi doesn't connect, the bandwidth is less, or connecting but doesn't allow internet usage. Today we will discuss all these problems along with their possible solutions.
iPhone devices have the best connectivity stack for LTE, Bluetooth, and WiFi services. However, sometimes, due to network glitches or software glitches, you might face certain WiFi problems, including frequent WiFi disconnection, WiFi option greyed out, WiFi not connecting, etc. These are small problems that can be fixed by following the troubleshooting guide below.
Fix: iPhone 13, 13 Pro, or Pro Max WiFi Connection Problem
The new iPhone lineup, including iPhone 13, 13 Pro, and Pro Max, comes with the latest U1 chip, which enables ultrawideband WiFi technology with a combination of Wifi6 802.11ax. This means that the new iPhones can now access faster speeds and lower congestion when browsing the internet. Even with these latest technologies, it might be possible to face a WiFi connection problem in your iPhone 13, 13 Pro, or Pro Max devices. Follow the steps below to fix such issues.
Method 1: Check Router Connectivity
The average range of iPhone devices to transmit and receive WiFi signals is 10 meters. This range can decrease further if your house has thick walls or plants. So if you're facing some WiFi issues, it will most probably be due to weak signal reception.
To solve this, you can either replace your current WiFi router with a new one with a good range or set up WiFi repeaters to improve the connectivity range. Using metal covers or casing over your iPhone 13 can also reduce this range, so it is recommended not to use such heavy metal cases and stick to plastic or silicon cases.
If you're trying to use WiFi in a public space like a restaurant, hotel or park, then please understand that several others might be using the same network for basic internet browsing or downloading. This leads to slower connection, or sometimes connection drops, leading to failed connection.
Method 2: Restart Device
The chances of a software glitch in the iPhone are very minimal, but it happens from time to time. Such glitches can evolve into low-level problems, such as calls not connecting, Bluetooth not working properly, or WiFi connectivity issues. The best way to deal with all such issues is to restart your device once. This will clear the RAM and other permission holding tables, and your device will start with all the services intact and perfectly working.
Method 3: Forget WiFi and Reconnect
Once you connect with a WiFi router, your iPhone remembers the WiFi details so it can connect with the router again. This is very helpful if you have to connect with different WiFi in your day. But sometimes, this remembers WiFi feature doesn't work as usual, and WiFi connective problems arise. Follow the below steps to fix this issue:
Open the Settings app on your iPhone and navigate to the WiFi option.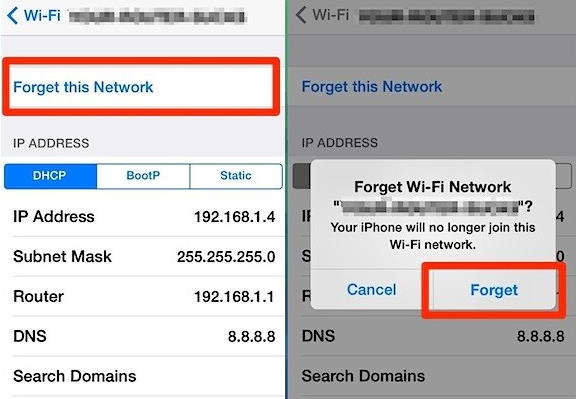 Click on the network name and click on Forget this network option.
After completing the process, connect with the WiFi again with the correct login details.
Method 4: Reset WiFi Defaults
There is a possibility that you have download any network configuration or WiFi booster app from Appstore which have changed some WiFi configuration on your iPhone 13. In such cases, please uninstall such apps and reset the network settings by following the steps below:
Open the Settings app on your iPhone 13 and navigate to General.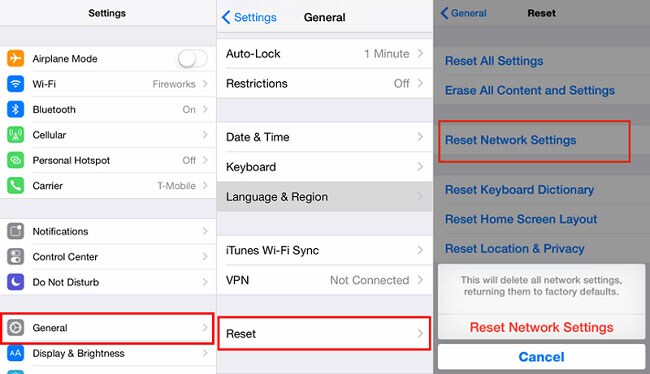 Go to the reset option and choose Reset network settings.
After the network reset, give your device a reboot and then connect the WiFi to see if the issue is resolved.
Method 5: Check iOS automatic updates
Apart from common issues such as WiFi not connecting or WiFi connected but no internet is mainstream, however, there are other issues such as WiFi option is disabled, WiFi-enabled but not searching and many others. Such issues arise due to old software updates and it is important for you to update your iPhone to the latest updates. iOS updates not only improve your iPhone experience but also provides essential security updates to keep you secure. Steps to check and install iOS automatic updates:
Open iPhone settings and navigate to General > Software update option.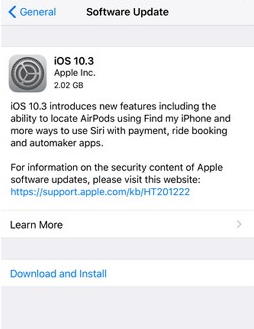 Check if there is any update available, if it is, makes sure to download and install the update.
While updating your iPhone to the latest version, make sure you have a good internet connection and charge the device battery to at least 80% for a small updating process.
Method 6: Renew WiFi Lease
Few WiFi networks work on the lease systems where you get access to WiFi for a limited time, and after that time is over you have to update or renew the WiFi lease in order to use it. Such a system is often seen in public WiFi hotspots and is used to limit the use of free WiFi available. Follow the below steps to renew your WiFi lease:
Open Settings and on your iPhone and navigate to the WiFi option.
Tap on the "i" button on the right side for the WiFi you are connected to.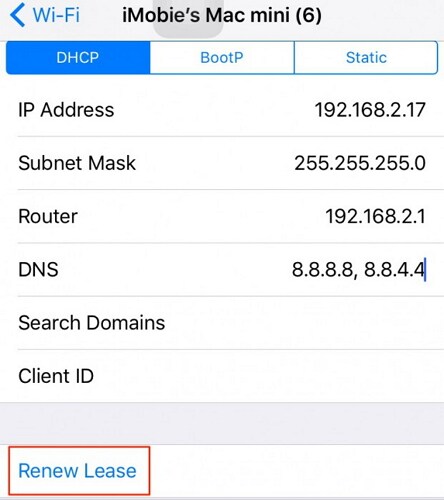 Click on the renew lease option here and wait for the WiFi to reload.
Method 7: Delete Un-necessary profiles
iPhone 13 series gives users the facility to add different profiles to add more functionality to their devices. But these profiles are often made by third-party developers and might have certain bugs or program which is causing the WiFi connection problem. So follow the below steps to delete such unnecessary profiles:
Open the Settings app on your iPhone and navigate to the General > profile option.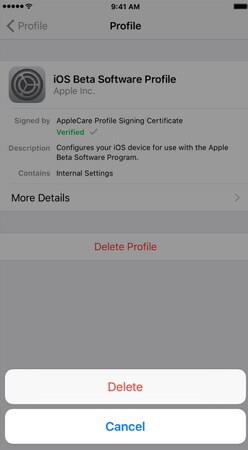 Delete all the profiles which are not used by you or are not useful to you.
Many malicious hackers try to get such profiles installed on your system to lure out important or sensitive data from your iPhone. If you find any irrelevant profile or malicious profile here, kindly delete it.
Method 7: Check the WiFi plan
It is often misunderstood by many users that WiFi is an unlimited source of the internet, but this is not true. The WiFi bandwidth you get is set by your internet service provider and might come with certain bandwidth limitations. After those limitations are exhausted by you or other WiFi users, the internet will stop working until and unless you recharge or top up your existing package. So if this is the case, kindly talk with your internet service provider and get the best internet plan according to your needs.
Conclusion
As you see that there are several common WiFi problems users face with iPhone 13, 13 Pro, and 13 Pro max, and most of these problems can be fixed with a simple device reboot. In some cases, the problems arise due to an expired WiFi plan, so make sure to update or recharge your WiFi plan by keeping in touch with your internet provider. Please note that if all of the above methods are not working for you, then it might be a case of hardware damage. In such a case, it will be wise to vising the nearest Apple care centre and get your device checked by an expert.