Discord is a communication software for Instant messaging and VoIP calls. You can create your discord servers and host channels within it. Hence Discord is suitable for various purposes like gaming, entertainment, and business. Mostly this software is common among gamers as this tool helps to communicate while in-game.
Creating channels in Discord is easy. So if you create one and add people, at some point, you might want to kick or ban a user from your channel in Discord. So for that purpose, this article is going to explain how to Kick or Ban someone from your Discord Channel.
Although it's wise to note that Kicking and Banning are not the same, while Kicking only removes them from the channel, Banning prevents Banned users from accessing the channel. So Kicked users can rejoin the channel if its see as Public. If you think someone is spamming your Public channel, its good to Ban them instead of Kicking. Then you'd prevent them from accessing your Channel again.
Also Read: How to Fix If You Can't Hear Anyone on Discord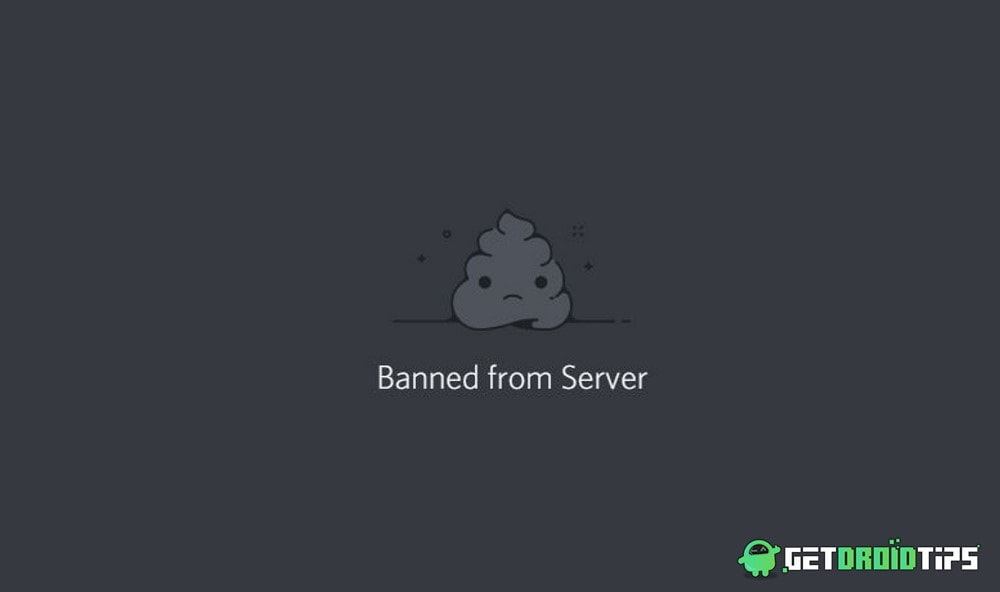 How To Kick or Ban A User From A Channel In Discord
The process of banning or kicking someone in Discord is quite easy. However, the process is quite different for mobile and PC users. We will explain the process for both mobile and PC users, so follow the instructions.
For Mobile App
Let's see how you can ban or kick someone from the Discord channel. This should be applicable to Mobile apps on Android and iOS.
First, open DIscord and open the Server where the channel is available.
Now open on the channel from which you'd like to kick someone.
Swipe Left to open Members list and tap on the member you wish to kick or ban.
Just below Manage player, you should find the option to Kick or Ban player from that channel.

Select the action you wish to take and confirm your actions.
That's it! You've successfully kicked or banned someone from your Channel.
For Desktop Clients
For Desktop client users on Windows, Mac, and Linux, you can use the following method to ban or Kick someone.
Open the channel and find the person you wish to kick out.
Right-click on his profile and select "Kick or Ban."

Finally, confirm your action.
Note: So, as you can see, to kick or ban someone from your Discord channel is easy. You can do this with some clicks. If you wish, you can add them back or unban them by searching their name and selecting the "Revoke Ban" option. For desktop users, you can unban users from Server Settings > Bans.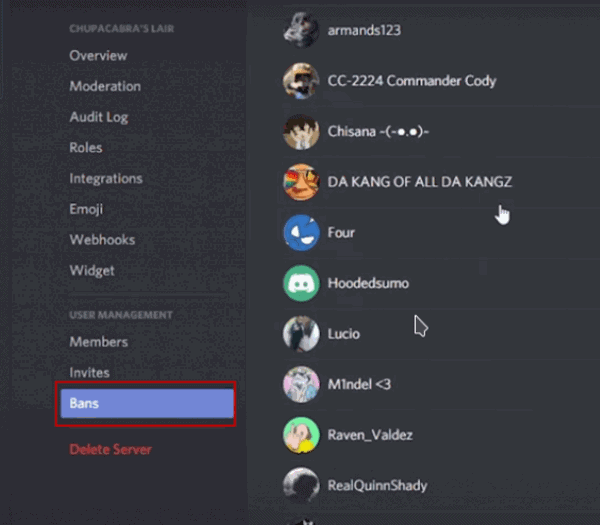 Although you cannot help someone from creating a new user account and joining your channel again, so it's wise to keep your channel setting as "Private."
Conclusion
Banning certain members from your Discord server or group becomes an essential part of any moderator. If you have a large community of a fanbase, then there must be some rules and regulations by which you can ban people who misbehave sometimes. Without such regulation, your Discord server will turn into a fist market very soon. So use these tips to ban or kick somebody from the Discord channel.