In this tutorial, we will show you how to marry into royalty in BitLife. While there are quite a few simulation games based on the real-life, yet BitLife has cemented its place as among the best ones. The reason for the same is no hidden secret either. It provides a plethora of things that you could carry out. From becoming a dentist, chef, farmer, to trying your hands at President or Prime Minister, the possibilities stand endless. Along the same lines, the game regularly gets blessed with new and interesting challenges.
Ferris Bueller, Forrest Gump Challenge, Surprise Millionaire Challenge, Dog House challenge are some of the noteworthy ones. Likewise, as your character grows, you might hook up with the opposite gender, marry them, and ultimately settle as a family. In this regard, many users are trying their best to marry into royalty in BitLife. In this guide, we will list out all the instructions that will help you achieve this objective. Follow along.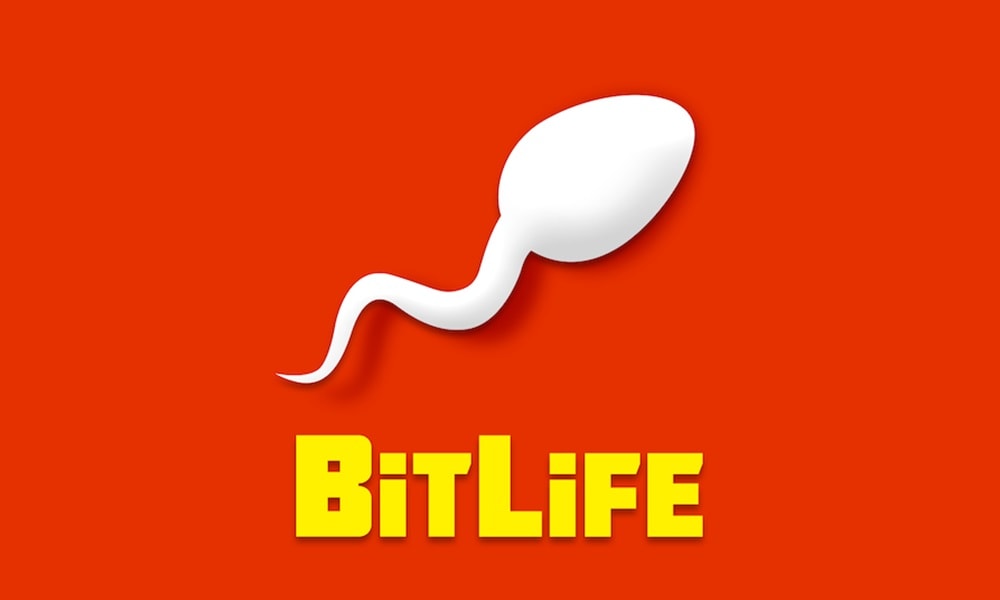 How to Marry into Royalty in BitLife
Marrying into a royal family and having a cup of tea with kings and queens comes with quite a few benefits. For example, you will gain massive respect in the eyes of people, have the power to execute people, and even take part in setting up the laws of the country. However, setting your foot into the royal family is no easy task. Quite a few users are looking for ways to effectively carry out this objective. Below Reddit post is just one of the many examples:
So if you are also sailing in the same boat as the above user, then the below-mentioned tips will come in handy. Here are all the required instructions to marry into royalty in BitLife. Follow along.
Born in a Monarch Country Does Help
If you are born into a country that follows the monarchy rule, then the chances of completing the aforementioned task get pretty easy. So if your place of birth is Belgium, Denmark, Japan, Jordan, Kuwait, Malaysia, Monaco, Morocco, Netherlands, Norway, Qatar, Saudi Arabia, Spain, Sweden, Thailand, United Arab Emirates, and the United Kingdom, then you are among the lucky ones.
However, if you aren't born in the above-mentioned country, then there is still a pretty handy way around. All you have to do is keep your famous and health stats pretty high. Do keep in mind that the users who are from the above countries, also need to maintain their health and famous stats. It is just that they don't necessarily need to exert that much effort to marry into royalty in BitLife since the probability of finding a royal family is pretty high for them.
Maintain High Health and Famous Stats
On that note, to keep yourself healthy, you should regularly go to gyms, head out for an evening walk, and stick to a healthy diet plan. Along the same lines, keep a safe distance from alcohol and drugs. Talking about being famous, it is suggested to go for a career as a singer or an actor. You could even try your luck on becoming a porn star. This also has a high chance of making you famous.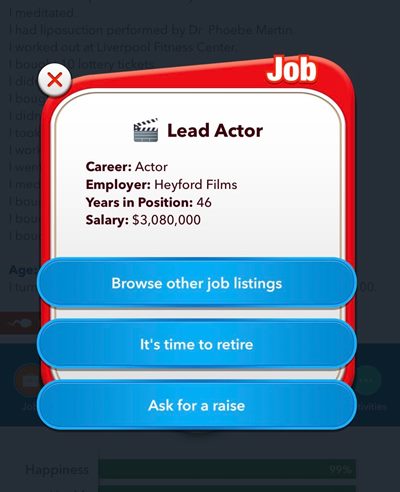 However, if you have taken the acting route, then you will start off as a voice actor, and with subsequent promotions, you will become an actor and finally a lead actor. Along the same lines, doing talk shows, photoshoots for magazines, and ad commercials also goes a great length is adding up to the famous meter.
Likewise, you should be an active user across all your social media accounts. Keep all these points in mind and you would definitely become a famous personality pretty quickly. This will then help you to achieve your ultimate goal to marry into royalty in BitLife sooner than later.
Date the Right Person to Marry into Royalty in BitLife
Once you are famous, you could then try your hands on dating. For that, head over to the Activities and Love area of the game and select Date. Now, since you wish to marry into royalty, you will have to keep a close look onto the people whom you are dating. As of now, your eyes should set on people who have a crown or wig.
And if you are living in one of the monarch countries, then you might also meet a royal person in the gym. And if you have high health and famous stats, you could pop up the question at that instance itself. So keep all these points in mind and you should have no issues in your quest to marry into royalty in BitLife. Rounding off, here are some iPhone Tips and Tricks, PC tips and tricks, and Android Tips and Trick that you should check out as well.