After a long tiring day, you open Call Of Duty: Modern Warfare II on your PS5 to cool the steam off, only to realize that you are not seeing 120 frames per second but instead, just 60 frames per second. We are all aware that with a recent update, Modern Warfare II can now support 120 FPS on the PS5. But, when players opened the game and got inside the campaign mode, to find out that Modern Warfare 2 PS5 120Hz is not working anymore.
So, players are wondering if the game supports 120 FPS. To answer this question, yes, the game does support 120 HZ since Activision pushed the update out, but, has to be enabled manually by the players themselves. Continue reading our article on how to enable 120 FPS in Call Of Duty Modern Warfare II.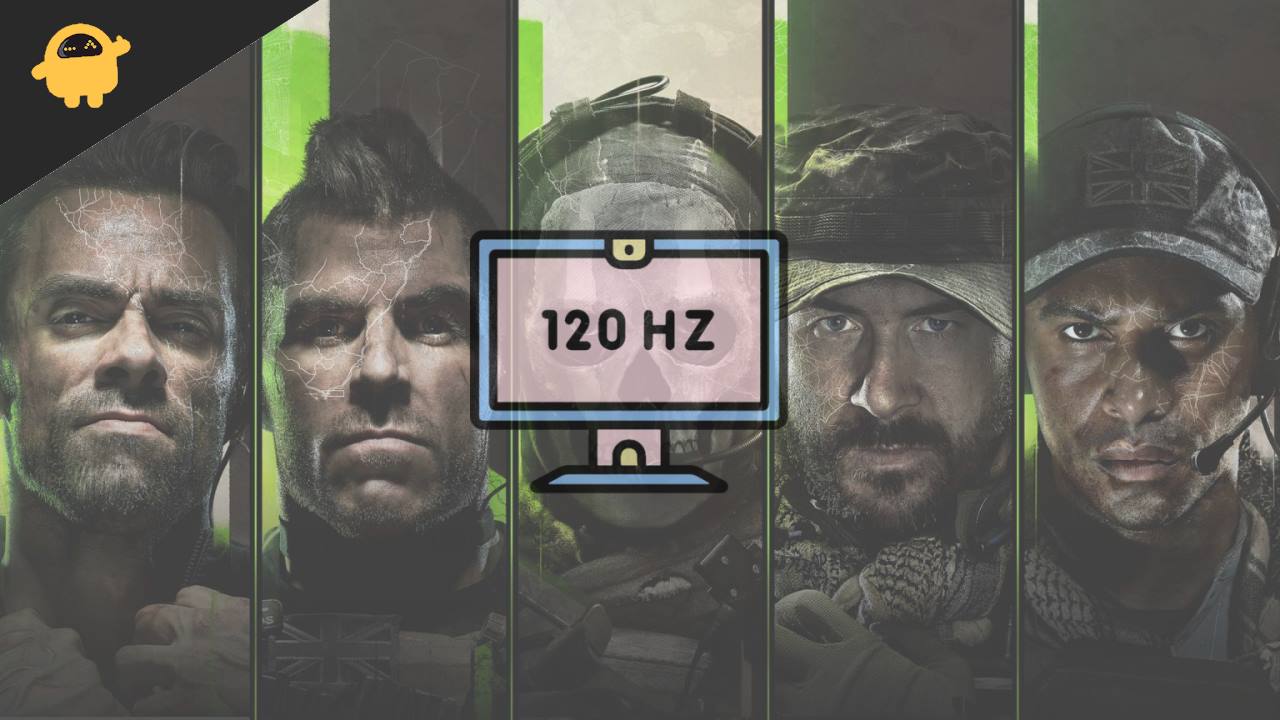 Fix: Modern Warfare 2 PS5 120Hz Not Working
There could be many reasons behind this issue ranging from just a technical glitch to unsupported display output units. Below we have explored multiple options and layers out different troubleshooting methods to fix the issue.
Method 1: Check if you have 120Hz Enabled Display
Not just PS5, you also would need a high-frequency 120Hz display to enjoy the game. Many users do not have 120Hz displays or have not enabled the 120Hz option. So please check with your display monitor manufacturer regarding this feature.
Method 2: Check HDMI or Display Port cables
Traditional HDMI cables are not capable of transferring 120Hz signals so users have to top in for advanced HDMI or Display port cables. It is recommended to use the original PS5 HDMI cable that came in the box. If that is lost, you have to buy an HDMI cable that supports 120Hz signal transfer.
Method 3: Restart your PS5 device
Restarting your PS5 console will help to clear up any technical glitches. If the above suggested methods did not resolve the issue yet again, we recommend you restart your PS5 device which might clear up the issue once and for all.
Method 4: Let Your PS5 Cool Down
When you play heavy games on PS5 for extended periods of time, it tends to heat up and limit performance. To avoid any system damage, PS5 automatically switches to low 60FPS gameplay. So make sure you give your console enough time to cool up. Alternatively, you can also turn on the room AC to help the cooldown process.
Method 5: Check FPS Settings in Modern Warfare II
It is quite possible that the settings for 120Hz display are not configured in your PS5 console. To do this, the settings are not in the game itself, instead, it is in your PS5's system settings which makes this a bit of a hassle.
Open settings on your PS5 device and select the "Screen and Video" option. Then, head over to the "Screen Output" tab.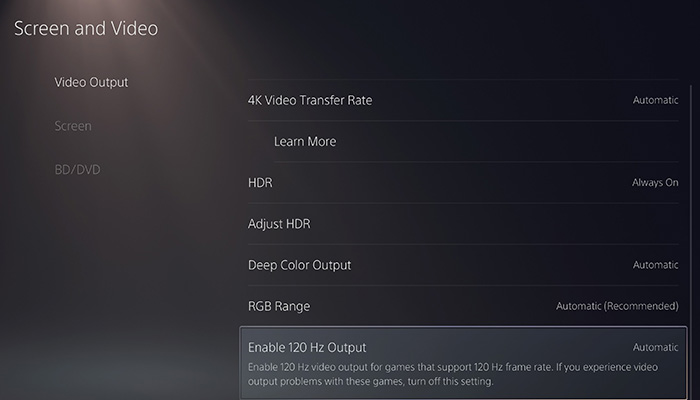 Here, under this tab, make sure that the "120 HZ Output" option is set to "Automatic".
Now, go to the "Saved Data and Game/App Settings" and then to the "Game Presets". Here, set the mode to "Performance Mode".
Relaunch Modern Warfare II to verify if you can see 120 FPS.
Method 6: Delete the Save File of Modern Warfare II
If the above-suggested method did not resolve this issue, it is highly recommended to delete the Save File stored on your PS5 device, it will reset the game's options and automatically force 120 FPS on the game. To do this, follow these steps.
Open settings on your PS5 device and select "Saved Data and Game/App Settings".
Here, access the tab that is labeled "Saved Data (PS5)".
Now, select the "Console Storage" option.
Finally, use the joystick to navigate down to the Modern Warfare II file and select the "Delete" option to reset the Save File.
A new Safe File will be created when the game is opened again by the user.
This should force reset the save file and let you enjoy a smooth 120 FPS in Modern Warfare II.
Conclusion
This brings us to the end of this troubleshooting guide for Modern Warfare 2 PS5 120Hz not working issue. Please note that all PS5 games are capable of running at 120Hz. With PS5, you also need to attach a 120Hz capable monitor to enjoy supersmooth gameplay.