The latest edition of the acclaimed Call of Duty series, Modern Warfare 2, was released on October 28 for PC and consoles. Captain Price returns, as well as prominent characters like John "Soap" MacTavish, Sergeant Kyle Garrick, and the cult hero Ghost. Even though this campaign follows similar story beats to that of Call of Duty: Modern Warfare 2 (2009), it keeps things interesting with its new twists and turns.
Also, recently, they added the Captain Price with the help of a patch update. But unfortunately, just after the update, many users of Modern Warfare 2 got stuck checking for updates on PC, Xbox, PS4, and PS5, due to which users need help to play the game. That's the reason why we are here. This article will help you resolve the Modern Warfare 2 stuck on checking for the update screen. So, let's get started with the guide.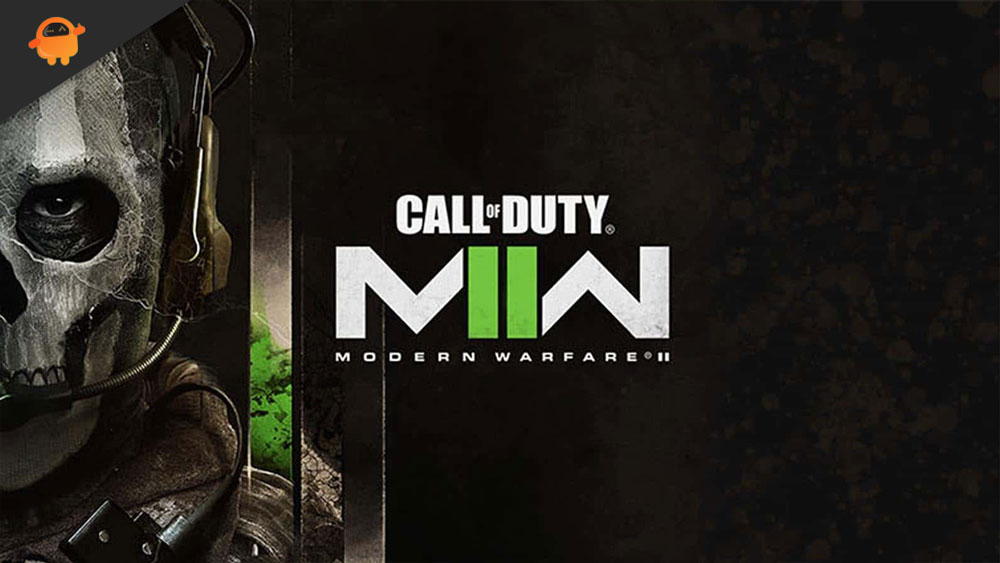 Fix Modern Warfare 2 Stuck on Checking for Updates on PC
It is possible to easily resolve the Modern Warfare 2 stuck on checking for the update screen on PC. So, let's have a look at them:
Fix 1: Reinstall Microsoft Visual C++
Due to its age or inappropriateness for the system, the Visual Runtime Library is causing problems. In addition, various game-related issues are also caused, such as MW 2 being stuck on checking for the update screen:
First of all, visit

Microsoft's official website

to download

Visual C++Redistributa

l.

After downloading, click on the

vc_redistx64.exe

file and click

Next

to install.

To install the program, you must also agree to the terms and conditions.

You will be guided through the installation process once you have installed Visual C++ Runtime Library.

Ensure you have installed the most recent Visual C++ Runtime Library version if the problem persists.
Fix 2: Update Graphic Driver
Your computer/laptop's graphics drivers must be updated since this is a brand-new game that demands CPU/GPU resources. As a result, you should check to see if you need to update the GPU driver on your PC. To accomplish this, follow these steps:
Initially, launch the

Device Manager

.

Afterward, click on the

Display Adapter

option.

Right-click the GPU name and select

Properties

.

After that, click on

Update Drivers

.

Click on

Search Automatically For Drivers

.
You're done. It must search for GPU drivers for a few minutes. You will find that once you update your device driver, the COD Modern Warfare 2 stuck on checking for the update screen issue is automatically resolved.
Fix 3: Reinstall The Game In Different Directory
When none of the above methods solve the problem, the game installation drive is probably problematic. There may be permission-related problems causing the MW 2 to get stuck on the update screen due to the default installation location on the C drive.
You should uninstall the game from your computer and reinstall it somewhere else if you want to reinstall it. It will eliminate permission-related issues and ensure that the Modern Warfare 2 stuck on checking for the update screen gets resolved.
Fix 4: Check The Connection
It's very common to encounter this type of issue when experiencing internet problems, so you shouldn't be surprised. Using the Ookla speed test website, you can determine whether your internet connection is working properly via broadband or mobile data.
During the speed test, you can only fix the problem if your connection fails by rebooting your router/modem. The ISP may need to be contacted if your connection remains unstable after rebooting.
Fix 5: Reset Network Settings
It is also possible to resolve the Modern Warfare 2 stuck on checking for the update screen issue by resetting your Windows PC's network settings. These are the steps you want to take in order to reset your Network settings:
Firstly, go to the

Start

menu and select Settings.

Next, click on

Network and Internet

.

Select

Advanced network settings

.

Finally, click

Reset Network

.
Your network settings have now been reset on your Windows PC. Now, launch the MW 2 and verify if the issue has been resolved.
Fix 6: Disable Antivirus and Firewall Program
If you're experiencing problems with your antivirus program or firewall, try disabling them. There are times, however, when aggressive antivirus software can interfere with game files by detecting them as viruses or preventing them from running properly. As a result, you start experiencing Modern Warfare 2 stuck on checking for the update screen issue. There is no way for you to play the game because of this. To get started, follow these steps:
Initially, open the

Start

menu and type

Control Panel

.

Go to the search box and type

firewall >

click

Windows Firewall

.

In the left pane, click the

Turn Windows Defender Firewall on or off

button.

Turning off Windows Firewall across all private, domain, and public networks are necessary.

Finally, reboot your PC in order to apply the changes and make sure the problem persists.
You will need to disable your antivirus software now that it is protecting your computer. To get started, follow these steps:
Navigate to

Windows Settings > Privacy and Security

.

Go to

Windows Security > Virus and threat protection

.

Go to

Manage settings

and disable

Real-time Protection

.

Reboot your PC after the changes have been made.
Make sure that any third-party programs running on your PC are also turned off.
Fix 7: Check for Windows Updates
You will probably end up with a corrupted or outdated version of Windows. If you are also feeling this way, you can check for Windows updates by following these steps. Keep an eye out for updates and install them when they become available. It is always the case that bugs are fixed, and improvements are made when software is updated. The steps are as follows:
Press

Windows + I

to access

Windows Settings

.

Thereafter, click on the

Windows Update

followed by

Check For Updates

.
Fix 8: Close Unnecessary Background Process
This issue can be avoided by stopping background apps and updates from running in the background. You can reduce error and issue chances by stopping all updates and apps on your PC so it can focus more on the game and give it more computing power. In order to stop any background apps from running, follow these steps:
To begin, open the

Task Manager

and select the

Processes

tab.

Then, select the apps you think consume more resources.

Lastly, click

End Task

.
Follow the same steps if you want to remove other unnecessary apps. When done, launch the game and verify that it has now been launched correctly. This issue is likely caused by a conflict with another background application running in the foreground.
How To Fix Modern Warfare 2 Stuck on Checking For Updates Screen on Consoles
The Checking for Updates error in MW2 can sometimes be bypassed by logging off of all console profiles except the one you want to play with.

Local Multiplayer Offline: Some players recommend running Local Multiplayer offline, then returning to the game online to avoid the Checking for Updates screen. Alternatively, you can select online multiplayer from the main menu.

Error message fixed with NAT type change: Changing the NAT type seems to fix the problem. Try using Google DNS if you are still experiencing problems.

If the error occurs while checking for updates, restoring the license will fix the problem. Using the

settings > account management

menu, you can manage your accounts.

Changing the Ethernet cable or restarting your router may work if your Internet connection is causing problems. You can also try switching networks, changing the network, or using a mobile hotspot temporarily if your Internet connection is causing issues.

MW2: Press the Start button and the Home button on your controller to clear reserves space (Xbox). You can now clear the reserved space for MW2 by clicking on Manage Games & Updates > Saved Data.

Ensure that your console software is up-to-date. If you are experiencing lag problems, it could affect the game.

Check the status of the servers: If the servers are down, you will not be able to access MW2. The server status will have to be checked online, or you will have to try again later.

Unplug your console from its socket, then power down the console to clear the cache. Afterward, plug it back in, then start the console.

It is possible to uninstall and reinstall MW2 to get a fresh installation.

Log back in after waiting for the update to load completely: Some players reported getting logged back in after waiting for the update to load completely.
So, that's all we have for you. We hope that you find this article helpful. Meanwhile, in case you need more info, comment below and let us know.